Apple HomePod 2nd Generation - First Impressions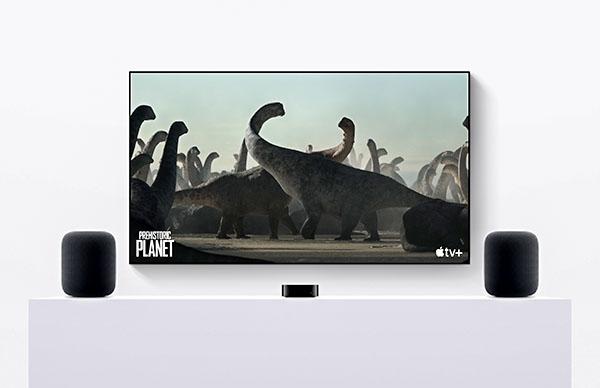 Today I took a trip to Manhattan to hear the new HomePod Generation 2 from Apple. First impressions of how it handled music playback made me emotional because I realized Apple has achieved that blend of performance plus stylish minimalism it is so well known for. This second-generation HomePod is a game changer because at $300 each, it only costs $600 to put a full-fledged, spatial audio-capable sound system anywhere you want and enjoy jaw-dropping fidelity.
This new HomePod looks a lot like the original full-size HomePod, which Apple discontinued some time ago. The new model now joins the HomePod Mini in Apple's lineup and provides a sizable audio performance upgrade to that model thanks to a powerful woofer with 20mm of excursion and five tweeters that create a beam-forming array.
The audio demo took place in a high-ceilinged room, part of a large loft space in Tribeca. It's a big room for Manhattan, but maybe not so big in suburban living room terms. What matters is the new HomePod plays nice and satisfyingly loud in a larger space. It also looks great: say goodbye to the Space Gray option and hello to the darker, more dramatic Midnight color and a white option. This layout had a sofa in the center and plenty of space to the side and behind the sofa. We were encouraged to move around and check out the sound from multiple positions, although I spent most of the session in the sweet spot of the center seat.
The demo began with a single HomePod 2, playing "Everybody" by Ingrid Michaelson, off the album of the same name. The purpose was to show how the speaker handled a female vocal and acoustic guitar with a drum; the track had a clean and unprocessed sound. The speaker handled it smoothly and delicately, with enough bass to give it a solid foundation. But in terms of soundstaging, it mostly sounded like the music and the vocals were all coming from one speaker; in other words, it sounded good but conventional.
A switch to a couple of tracks with spatial audio expansion brought out ambiance, creating a more interesting and enveloping sound from the single unit. "Faith" by The Weeknd has a persistent synth wash and pulsing sound that the HomePod Generation 2 interpreted as ambiance and rendered as such, so the vocals came from the speaker, but the music itself created a more room-filling sound.
One HomePod generation 2 can do a bit of stereo imaging on its own, not full-on stereo but some sense of left-right definition on top of the ambiance. But what a single HomePod delivers is just an appetizer. The main course is what you get with two units, which is near total audio envelopment from just a pair of stylish and compact speakers.
Adding a second HomePod generation 2 results in a phenomenal upgrade in audio fidelity. Let's start with the basics: The dual speaker system plays louder with more impactful bass but also can create a proper stereo image, as you'd expect from a pair of properly positioned speakers. But here's the rub, these are self-optimizing speakers that can sense if they are near a wall and adjust accordingly, so the notion of proper positioning is expanded to encompass a wide variety of placement options. So you get optimized sound pretty much automatically, especially if you sit centered and treat them like "audiophile" speakers.
With two HomePod generation 2 speakers, the 3D imaging the system achieves is just… wow. This is the future of high-fidelity sound. Hearing such an enveloping, engaging, dynamic sound come from two compact, wireless, affordable speakers brought tears of joy to my eyes. I'm serious! Of course, every good demo has to have a grand finale. Apple showcased a live version of Hotel California—the 1994 MTV version. And I confess, that really got me. The thought I could not get out of my mind is how this level of sound quality will certainly be good enough for most people in most situations. Of course, there's a place in the world for big, powerful systems with tons of speakers, just like there's a place for DSLR cameras in a world of smartphones.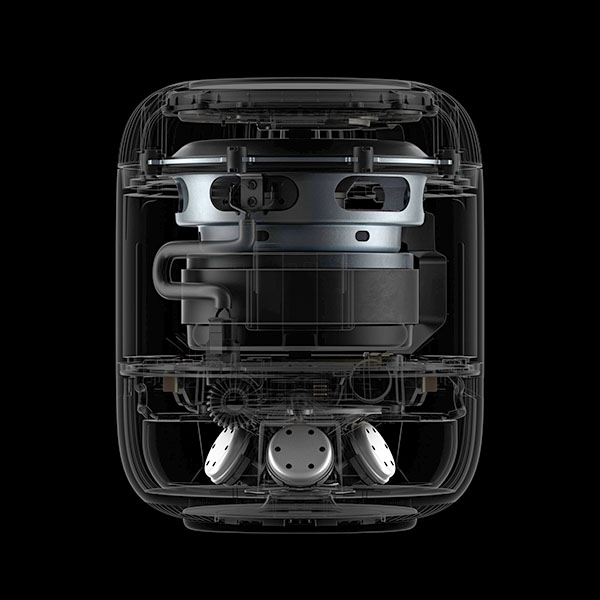 Apple's HomePod Generation 2 offers a compelling listening experience, especially spatial audio rendered with a pair. I suspect Apple may have just done for speakers what AirPods pro did for earbuds, raising the bar on audio performance while delivering the aesthetics, build quality, convenience, and features Apple is known for.
Apple is taking pre-orders for the multi-talented, excellent-sounding HomePod generation 2, which will ship on February 3, 2023.