Audio Time Machine: Revox Reel-to-Reel Recorder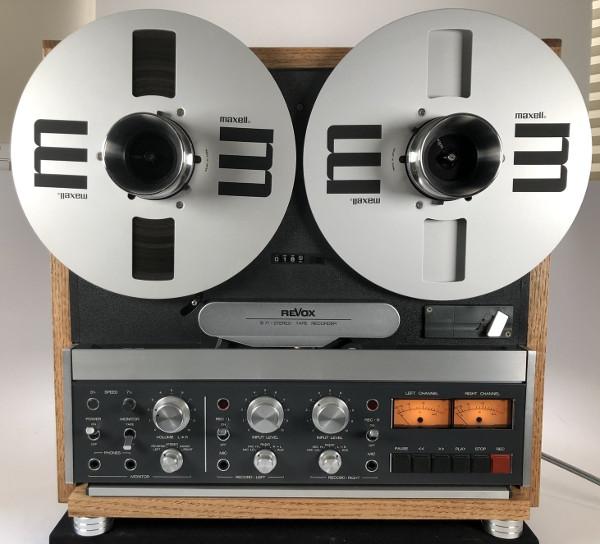 With its latest audio offering, New Jersey-based
vintage audio specialist SkyFi Audio
steps back in time but adds a modern twist.
The elegant ReVox B77 MK1 stereo tape recorder shown here is a "fully serviced" reel-to-reel machine with a new oak cabinet, custom feet, and a carbon-fiber-wrapped rear panel.
SkyFi says it's working perfectly and sounding wonderful — "a one-of-a-kind piece and the best looking reel-to-reel we've seen to date. Not too boring and not too flashy."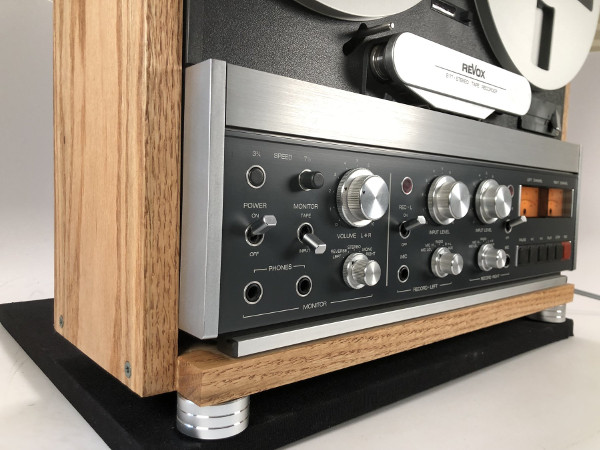 In the excerpt below, ReVox provides a little background on the B77, which was built between 1977 and 1998:
"There weren't any significant differences between the B77 drive and the tried-and-tested A77 design (1967-1977). Rather, new features had been integrated during the development, which previously had only been available in the exclusive and expensive A700. The B77 was controlled though pinch-point buttons. An integrated drive control logic handled the execution, taking into account the movement state of the tape through tape sensors. In this way, there was remote controllability of all functions. An external capstan motor control permitted tape speed variations of +/- 10%. The B77 was equipped with a cutter and gluing bar to make tape splicing very easy."
For more historical background on the B77, visit revox.com and reeltoreel.de.
For more information on SkyFi and its refurbished B77, visit skyfiaudio.com.
Click here for a review of this classic tape machine.