SkyFi's 'To-Die-For' Vintage Setup Spans the Decades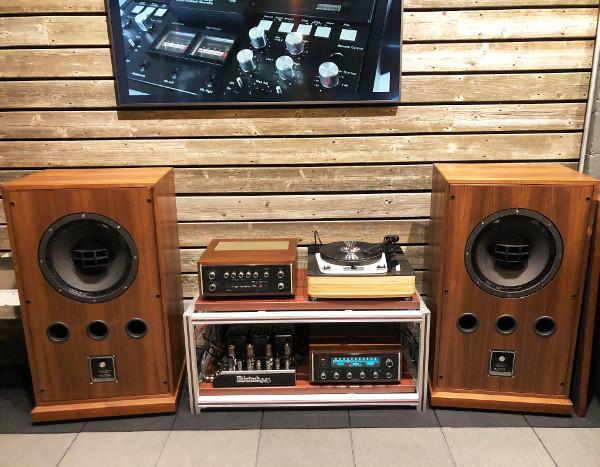 SkyFi Audio does more than just sell cool vintage gear. The New Jersey-based hi-fi specialist offers a "Stereo Concierge" service for audiophiles who crave a unique system but don't have the time or inclination to research and find "the right" gear.
It works like this: You set a budget and tell SkyFi what sort of equipment you have in mind along with details on your room décor and layout and taste in music. They take it from there and assemble the system of your dreams for you. And the service is not limited to vintage gear — the company will happily put together a modern hi-fi setup to meet your specifications.
SkyFi's pitch is simple: "If you're looking to get back into high-end audio but don't have the time to plow through myriads of reviews, let us assemble the perfect system for you. Our consultation service takes many factors into account to select the pieces that work best for you."
The killer setup pictured here is a collection of classic gear cherry-picked for a client with a yearning for a vintage vinyl setup and a generous $30,000 budget.
The system is built around a one-of-a-kind pair of Altec Lansing 604-8G speakers featuring beautiful furniture-grade cabinets.
For power and control, SkyFi settled on a trio of fully restored McIntosh components spanning the '60s, '70s, and '80s. A MR78 solid-state tuner and C30 solid-state preamplifier feed a 2 x 40-watts MC240 amplifier with a glowing display of tubes that deliver McIntosh's signature sweet sound.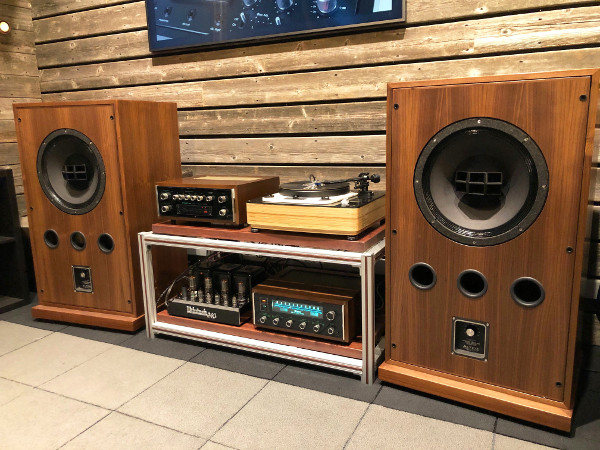 SkyFi is quick to point out that the MR78 is widely considered the best FM tuner ever built and notes that its restoration included an LED lighting kit and walnut cabinet. The vintage specialists also single out one of the C30's key features: a five-band equalizer with a dedicated control knob for each band.
A one-of-a-kind Garrard 301 turntable that has been modernized by SkyFi completes the system with its outstanding looks — and performance. The turntable boasts a custom wood plinth, carbon-fiber tonearm, and Sumiko Songbird high-output moving-coil cartridge.
"We assembled and tested the system and created a bunch of videos detailing the hookup," explained SkyFi's Fernando Zorrilla. "The owner is super pleased."
For more information, visit skyfiaudio.com.
System at a Glance
• $13,000 – Altec Lancing 604-8G speakers (1973-1979)
• $7, 000 – Garrard 301 turntable (1954-1964)
• $2,500 – McIntosh MR-78 tuner (1972-1979)
• $1,800 – McIntosh C30 preamplifier (1985-1987)
• $4,000 – McIntosh MC240 tube power amplifier (1960-1969)
• $900 – Sumiko Songbird moving-coil cartridge