When You Find a Pristine Piece of Audio History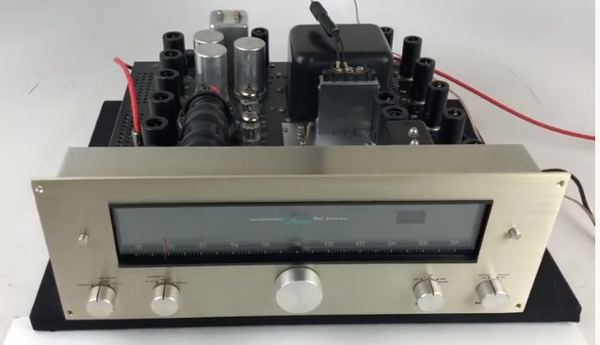 Every now and then something really special comes along. Like finding a 50-year-old piece of audio history, never used and sitting in its original sealed box, complete with the original packing, owner's manual, and shipping label.
Wow.
New Jersey-based vintage audio specialist SkyFi Audio recently came into possession of a 1966 Marantz 10B Stereo FM tuner, one of the top tuners of that era.
Owner Fernando Zorrilla calls 10B "new old stock," or NOS, a moniker reserved for new products that are no longer in production and have never been used. In this case, the box is open but, as Zorrilla explains, "we had to open it to make sure it was real" (see the video below). "It's like buying it new in 1966!"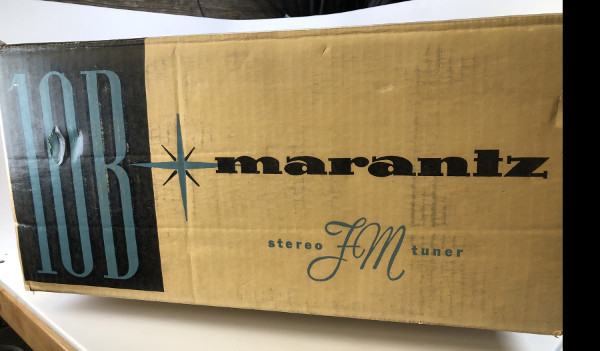 A deceptively simple device, the Marantz 10B is tube-based and features an built-in oscilloscope that shows when you're locked onto the station you're tuning in (see the second video below) and a handful of front-panel controls: a big centrally located volume dial, a dial for setting the oscilloscope to output or external mode; a tuning selector that toggles between Hi-Blend, Normal, and Mono; a knob that lets you turn off or dim front panel lighting; and a dial for turning muting on and off. Two small dials on either side of the tuning window let you adjust the oscilloscope's vertical and horizontal alignment.
The story gets even better: SkyFi also has the original optional wood cabinet — new in its sealed box and available for purchase separately.
To give a little context to this story, the top radio hits in 1966 included "Good Vibrations" and "Sloop John B" by The Beach Boys and a slew of now-classic Beatles tunes: "Paperback Writer," "Michelle," "We Can Work it Out," "Yellow Submarine," and "Eleanor Rigby." Frank and Nancy Sinatra also had dueling hits that year: "Strangers in the Night" and "These Boots Are Made for Walking," respectively Simon & Garfunkel's "The Sounds of Silence" and "Monday, Monday" by the Mamas & The Papas also filled the airwaves in 1966.
I'll give you a moment to take your best guess at what this audio treasure is going for? Got your number?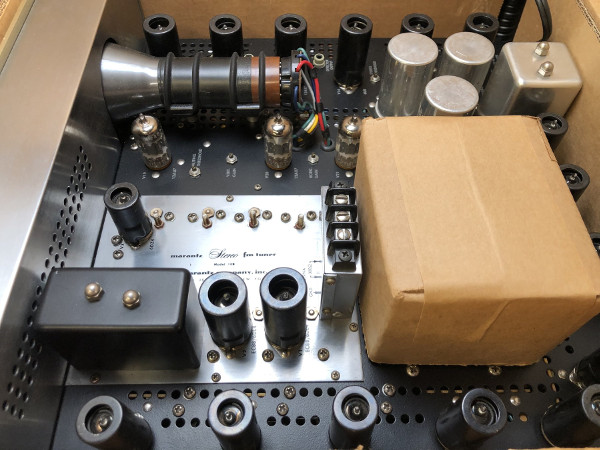 The amazing tuner and super rare find can be yours for a cool ten grand.
For more information on the Marantz 10B and other vintage and used gear obtained through SkyFi's alliance with Stereo Exchange, visit skyfiaudio.com.
SkyFi's Fernando Zorrilla unboxes a classic and peels off protective plastic that's been on its faceplate for more than 50 years:
Fernando gives a tour of the venerable Marantz 10B: