NYC's Stereo Exchange Now Deals in Used Audio Gear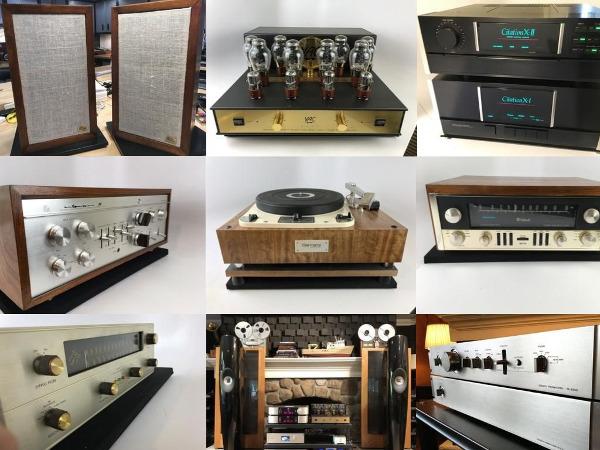 New York City's Stereo Exchange has expanded its operation to include the sale of certified-preowned audio gear.
The by-appointment high-end audio/home theater outlet has joined forces with Ridgewood, NJ-based startup Skyfi Audio, a company that buys, reconditions, and resells "select" high-end audio equipment, including vintage turntables and other gear.
"We don't 'flip' equipment," Skyfi writes on its website. "We add value though our lengthy test and acceptance process. Every piece spends time on our workbench and in our listening room, ensuring it passes both technical and listening tests."
The current lineup of available gear includes a dozen vintage turntables, ranging in price from $799 for a Dual CS-5000 to $6,999 for a custom Thorens TD-124 with an SME3009 tonearm, and an assortment of other gear, including…
34 tube and solid-state amplifiers from Crown, Fisher, Krell, Luxman, McIntosh, Rogers, VAC, and others. Prices range from $699 for an Acurus A-100x3 three-channel amp to $5,499 for a Citation X-1/X-II amp/preamp combo.
24 tube and solid-state preamplifiers from Audio Research, Dynaco, Jeff Rowland, Mark Levinson, Luxman, Meridian, Pass Laboratories, and others. Prices range from $1,799 for a Spectral DMC-10 Gamma to $5,900 for an Audio Research SP-20.
Standalone FM tuners from Classe Audio, Fisher, Tandberg, Yamaha, Magnum Dynalab, and McIntosh. Prices range from $449 for a Magnum Dynalab FT-101 to $2,999 for a McIntosh MX-110 tube preamp/tuner.
CD Players and DACs from California Audio Labs, Esoteric, Mark Levinson, McIntosh, Meridian, Nakamichi, and Theta. Prices range from $499 for a California Audio Labs ICON MkII CD player to $6,999 for an Esoteric K03 SACD player.
23 floorstanding and bookshelf speakers from Acoustic Research, B&W, Infinity, KEF, Tannoy, Wilson, and others. Prices range from $799 for a pair of Celestion SL-6si monitors to $15,999 for a pair of KEF Blade tower speakers.
For photos and detailed information on Skyfi's refurbished gear, visit skyfiaudio.com. For information on how to buy the gear, visit stereoexchange.com.