10 Best CDs of 2006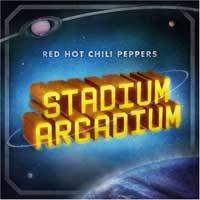 Billy Altman's Top 10 of 2006 Best Sound on CD
1. Red Hot Chili Peppers: Stadium Arcadium (Warner Bros.). Producer Rick Rubin's frenetic, skittering sound helps these four eternally Lost Boy punk/funkers stay hungry - and relevant.
2. Regina Spektor: Begin to Hope (Sire). Wide-angled yet spare sonic landscapes bring this quirky songstress's unique talents into bold relief.
3. Tom Waits: Orphans: Brawlers, Bawlers & Bastards (Anti). The rasptootin'-throated Waits fills his carnival-of-souls musical universe with smudged funhouse-mirror sounds.
4. The Mars Volta: Amputechture (Universal). Prog-rock density, pressurized for your harrowing unprotection.
5. Vince Gill: These Days (MCA Nashville). From clear acoustic bluegrass to crisp electric rockers, a primer of what contemporary country can and should sound like.
6. John Legend: Once Again (Sony). So smooth it can turn any headset into satin sheets for the ears.
7. The Decemberists: The Crane Wife (Capitol). Expansive, thoughtful blend of musical colors helps to frame these folk-rockers' literate fare.
8. John Mayer: Continuum (Aware/Columbia). A showcase for guitar textures from a matriculating student of the craft.
9. Neko Case: Fox Confessor Brings the Flood (Anti). Stark and cold, echoing this Pacific Northwesterner's dauntingly steely voice and songs.
10. Willie Nelson: You Don't Know Me: The Songs of Cindy Walker (Lost Highway). A warm, cozy sonic vibe pervades Nelson's intimate salute to the recently passed country-composing giant.