10 Best CDs of 2006 Page 5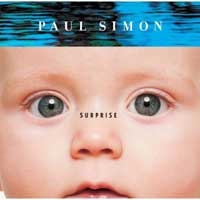 Rob O'Connor's Top 10 of 2006 Best Sound on CD
1. Paul Simon: Surprise (Warner Bros.). With Brian Eno working the sonic landscape, Simon gets a high-end makeover on the ambient side.
2. Donald Fagen: Morph the Cat (Reprise). The man who always insisted on "high-def" to better exploit the clean, deft playing.
3. The Hold Steady: Boys and Girls in America (Vagrant). Arena rock that shakes out of the speakers with dense ferocity.
4. The Flaming Lips: At War with the Mystics (Warner Bros.). With all its trippy effects and unexpected twists and turns, this is an album made not just for a good stereo system but also for a great pair of headphones.
5. Scott Walker: The Drift (4AD). A record of dark, rumbling majesty. Infinitely weird but with a spatial soundstage that makes it seem like you're drifting on air.
6. Beck: The Information (Interscope). Low-fi, hi-fi: Beck uses them all until your head is spinning. Cheap keyboards get an extra boost, suggesting that some of the magic is in the mastering.
7. Pearl Jam: Pearl Jam (J). For the guitars, always for the guitars.
8. Red Hot Chili Peppers: Stadium Arcadium (Warner Bros.). Someone needs to wrestle the rhyming dictionary away from Anthony Kiedis, because producer Rick Rubin is busy keeping the band's massive sound balanced, finding room for the drums when there's so much guitar.
9. Sonic Youth: Rather Ripped (Geffen). When it comes to coloring a wall of sound, Sonic Youth knows how to layer until the paint peels, revealing odd hues and haunting overtones. The masters of luminous distortion.
10. Jenny Lewis with the Watson Twins: Rabbit Fur Coat (Team Love). It's an album production that's mostly about space. Lewis applies the reverb and leaves plenty of room for the sparse retro-arrangements and backing vocals. A case where less is more.