The Ultimate Demo Theater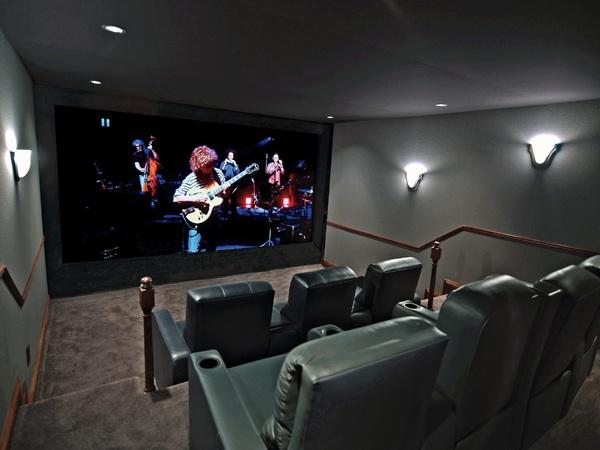 Prather Warren, owner of Innovative Home Media (IHM), had no idea what he'd signed up for when he agreed to take Triad's CinemaPlus demo theater after the 2009 CEDIA Expo. It's not uncommon for manufacturer's to sell off some demo gear after a trade show so they don't have to ship it back to the factory...but a whole room? A long time AV enthusiast, Prather founded IHM in 2006. However, the one thing he needed to take his high-end custom AV business to another level was a demo theater. To that end, he had plans drawn to add a floor to his house for a dedicated theater. As he was preparing to built-out the new space, a fortuitous discussion with Bill Ruark, a sales consultant with Triad Speakers, caused him to alter his plans.
Ruark felt that Triad's CinemaPlus program might be the perfect solution for Prather's new theater. CinemaPlus is a partnership between American-based Triad Speakers and PMI, Ltd., the company founded by Anthony Grimani, formerly of THX and Dolby. This partnership provides unprecedented support, expertise and resources for custom installation firms like IHM, allowing them to create theaters with performance levels well above the typical theater. A CinemaPlus system consists of a complete high-end Triad multichannel speaker system that is custom designed for the specific room, including a full one-off plan drawn up by PMI.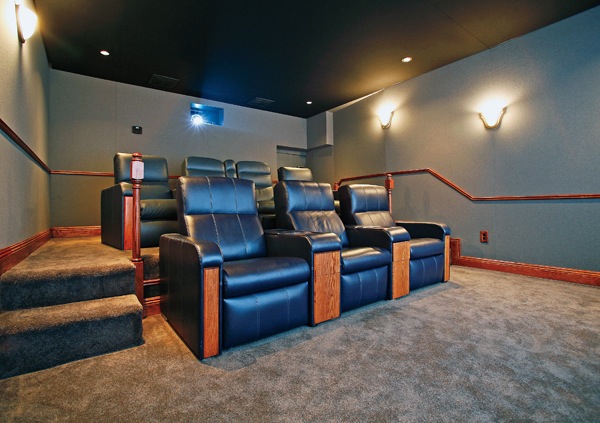 At this point, the theater changed in scope focusing on a CinemaPlus system. Again fortune intervened and Ruark informed Prather that Triad and PMI were planning to build a fully-engineered, ground-up, CinemaPlus demo theater room on the show floor of CEDIA in Atlanta, and asked if he would be interested in purchasing "some" of the system after the show was over.
Prather ended up flying into Atlanta a few days early to offer his expertise in what turned out to be an over-the-top demo. With theater seating, this would have cost about $400,000 if purchased at retail. Ultimately, Prather purchased a good deal of the components, speakers, acoustical treatments, cabling and all of the sound isolation materials.
After four days of continuous and impressive demos at the expo, the room had to be taken down carefully, all the gear packed properly, and somehow get it to Prather's home in Baton Rouge, over 525 miles away. A dozen people worked for two days to unscrew drywall, pack amplifiers and speakers, coil wire, and disassemble the Triad BaffleWalls. The estimate of the total weight was at least 25,000 lbs., requiring an 18-wheeler to make the long haul to Louisiana.
"By now, the project had grown exponentially, and was well beyond the scope of the original demo room I'd envisioned," recounted Prather. "However, I was confident we'd transform these materials back into a superb home theater again."
After arriving in Baton Rouge, the shipping crates and pallets were loaded into smaller trucks and transported to Prather's home. The shipment was large enough to fill his carport, back porch, courtyard, and a good deal of the driveway. Over the course of the next six months the materials were continuously sorted and rearranged to locate the pieces and parts that were needed as the project progressed. Moreover, everything had to be carried up a flight of steps since the theater was upstairs.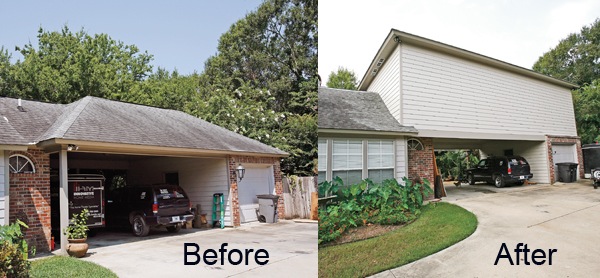 The actual construction of the room was anything but typical. In order to achieve a room that was perfectly quiet, the walls ended up being 13" thick including acoustical foam and several soundproofing materials from QuietRock (quietrock.com). The floor consists of 2 x 12s on 10" centers designed to support the load. Rubber isolating material was placed on top of a 1-1/4" layer of plywood flooring along with QuietWood and mass-loaded vinyl.  All the seams were filled with QuietSeal. The finished measurements of the theater were 16' 4" wide and 23' 6" deep. An 18" tall riser, 10' deep, extended across the room and 50% filled with rock wool.  The upper surface consisted of two layers of 3/4" plywood, then sealed and glued with QuietGlue. 
When the frequency response was measured, it was determined that 3/8" diameter holes (1,523 of them) drilled across the entire top of the deck would naturally attenuate peaks at 45 and 63 Hz. An extensive rattle test was performed, however, absolutely everything had been glued and screwed together, leaving few issues to address.

The air handling capacity of the HVACs supply and return grills was implemented utilizing three times the surface area that would normally be specified for the number of cubic feet in this room, rendering it virtually silent. 
Terry Hill of PMI spent a week applying the finishing touches including the projector housing and installation of a 300 lb. QuietDoor. Robbie Burns of Better Acoustic stepped in and installed the acoustically transparent fabric on the walls and ceiling, hiding all the acoustical materials and wall mounted speakers.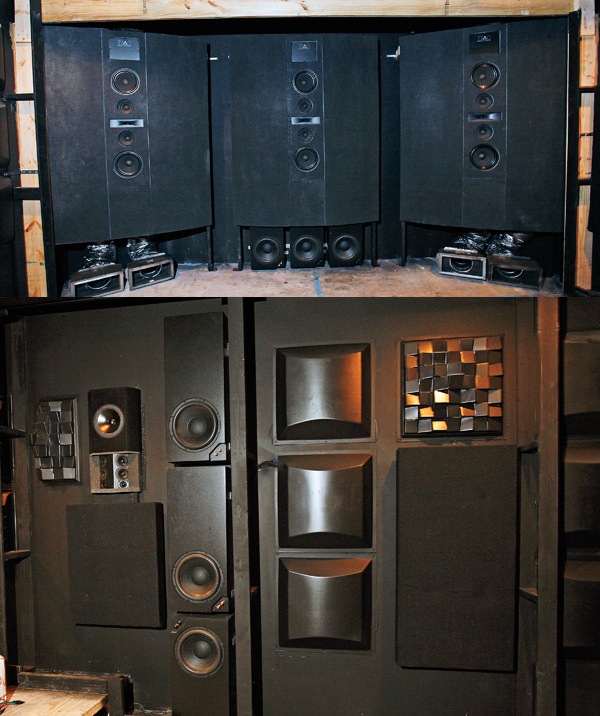 The final system consisted of CinemaPlus versions of Triad's Platinum LCR in-BaffleWalls, six Gold Surrounds, and twelve 12", 500-watt Silver DSP Subs. The Parasound Halo amplifiers delivered over 12,000 watts, capable of attaining peaks that exceeded 113 dB, however, sound levels outside the room were literally inaudible. Incorporating PMI's 2.0 video projection solution, a Stewart Filmscreen's Director's Choice 2.0 160" wide 4-way masking screen was coupled with Digital Projection's Titan 1080p Dual 3D projector. (For details about PMI's 2.0:1 screen concept go to pmiltd.com.)
"I was amazed at the flat response of the room even before equalization," said Prather Warren. "This really demonstrates how important it is to professionally design a room.  When combining science and great equipment, it's possible to create terrific custom theaters in a wide range of budgets and needs, and not just at the upper end."  
While the CEDIA attendees were wowed by the Triad demo, they missed the truly insane part of the story, which was disassembling an entire room, board by board and screw by screw, transporting it 525 miles, and then re-engineering and reassembling it into a world-class home theater.
Equipment List
Digital Projection TITAN 1080P Dual 3D projector
Stewart FilmScreen's Director's Choice 160" wide 4-way masking screen
3 )Triad's Platinum LCR in BaffleWalls
6) Triad Gold Surrounds
12 ) Triad 12" Silver PowerSubs
12) 500-watt Silver DSP amplifiers
3) Parasound JC1 amplifiers
3) Parasound A21 amplifiers
Crowson Tactile Motion System
MSR Acoustic Treatment
Kinetic sound Isolation and suspended ceiling system
Denon AVP-A1HDCI Ultra-Reference preamplifier
Oppo BDP-83R Bluray player
DirecTV receiver
Lumagen Radiance XS Video Processor
Ashly ne24.24M Multi channel matrix audio processor
Fortress seating
Exactpower 10 kVA Powercore power conditioner
2) Middle Atlantic Racks
3) Middle Atlantic 293 CFM venting system
1) Dedicated 10,000 BTU portable AC unit for equipment rack cooling
Crestron AV2 control system and Crestron C2ENET-1 ethernet card
Crestron TPS-6X touchpanel
Crestron infiNET lighting

Photography by Prather Warren