A Home Theater Dream Come True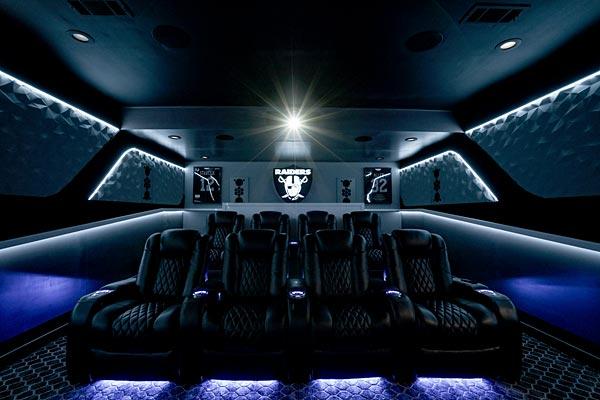 For Michael Meeker, the road to A/V paradise was long and circuitous but also immensely rewarding as he experimented his way from cobbling together a crude setup almost 30 years ago to building the theater of his dreams—one most of us would die for. In those early days, the "marriage of audio and video" was a concept embraced by enthusiasts and a handful of audio companies as they inched their way toward what we would come to know as "home theater."
"My love for—and obsession with—home theater was born in 1993 in a small apartment in Southern California," Meeker reminisces. "I had a 19-inch television that, through a myriad of spliced Radio Shack adapters, I somehow managed to hook up to my stereo. Top Gun was the first VHS tape I ever bought. Watching it over and over, I was fascinated by how it sounded like a fighter jet was landing in my living room—albeit a 3-inch-long fighter jet, courtesy of my tiny TV. I remember thinking, now that I had the sound, I had to upgrade my television. So began my journey."
Fast forward 28 years, and "a hundred upgrades" later, Meeker developed a COVID- induced itch to build a serious theater in the family's new digs near the Temecula Valley Wine Country just north of San Diego. "Selling the idea to my wife wasn't difficult," he recalls. "We both love movies, and we have passed that love down to our kids. The onset of COVID was the icing on the cake. We had to stay home and watch movies as a family. I saw an opportunity and took my cue to present a solution."
Meeker's "solution" started with two requirements: The new theater had to top the "simple system I built in my spare time at my old house in San Diego"—a 5.1 setup with a generous 110-inch screen. "And with retirement around the corner, and no plans to ever relocate, it had to have the absolute best of everything."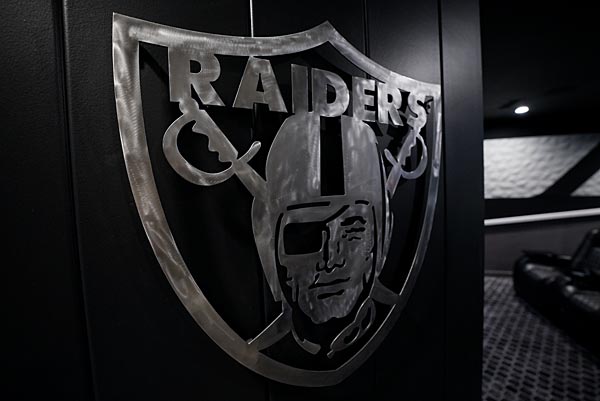 A third requirement quickly evolved as Meeker began imagining his dream theater. "I've been a Raiders fan since I was 8 years old," he explains, "so I knew the space would take on a Raiders theme one way or another—and the fact that the silver and black team colors are ideal for a theater setting was not beyond me."
Though he knew it would be an awesome space for watching the Raiders meet their challengers, Meeker also knew it had to be a space that would transform family movie night into a true theater experience.
And then there were the practical concerns.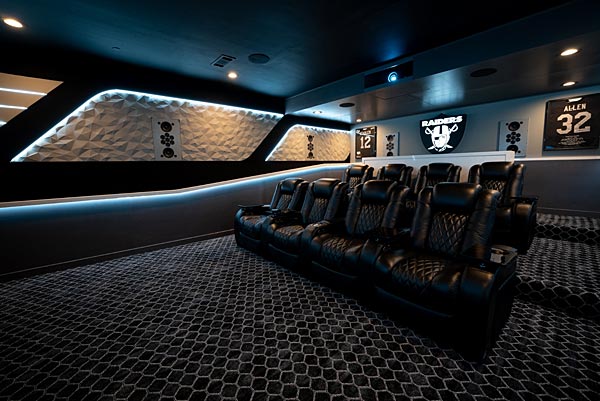 "The lighting had to be right so my in-laws could see the steps in the dark," Meeker says. The system also had to be easy to operate so everyone in the family could fire it up to watch movies and TV or play videogames when Dad wasn't around.
Even more important was finding a way to address daily internet dropouts that came with living in a remote part of Riverside County. "Running 13 mesh Wi-Fi routers throughout my home wasn't working so I needed a solution that I didn't have, Meeker says, recalling the moment he realized that "my dream project was well beyond the scope of my capabilities."
Beyond the specialized technical expertise necessary to ensure a rewarding, glitch-free entertainment experience, Meeker knew that he needed help and inspiration to create the space of his dreams—one that would additionally pay homage to his beloved Raiders—so the search began.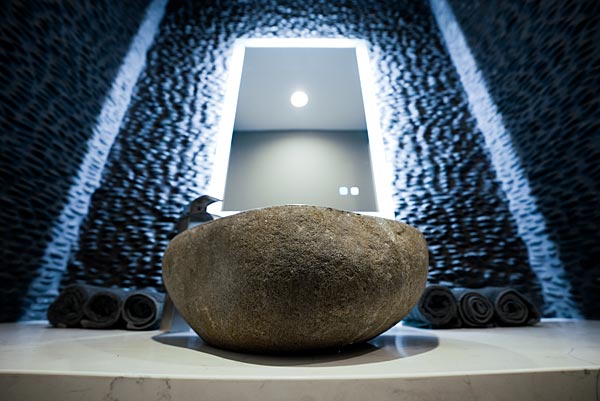 "I went online and started researching A/V companies," Meeker recalls. "I was ecstatic to find so many home theater installation companies in the Temecula Valley, but once I started looking at them individually, I discovered that their idea of 'home theater' consisted mainly of running an HDMI cable to a television they could mount over the fireplace (for an additional fee)."
Meeker needed to find an A/V expert with deep knowledge in not only audio and video but automation, networking, and lighting as well. On top of that, his vision included a movie-theater-style concession and bar/kitchenette area with a sink, microwave oven, and refrigerator. "My needs were more expansive than what these companies could provide." 

Enter Theater Monster
Following the long and frustrating task of systematically eliminating one candidate after another, Meeker came across Theater Monster out of nearby Murrieta. He was impressed with the company's portfolio of large-scale projects so arranged to meet with owner Nate Goldstein. With 15 years of experience in home theater/automation under his belt, it was immediately clear that Goldstein was capable of executing his vision.