U2: No Line on the Horizon Page 2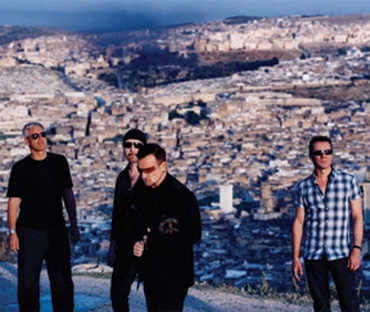 This is by no means another Joshua Tree or Achtung Baby, the kind of U2 album where every other song screams Hit Single. And it does err on the side of subtlety when two long mood pieces ("Moment of Surrender" and "Unknown Caller," the former the first U2 song to top 7 minutes) are placed back-to-back. But aside from "Cedars," there isn't a track here that doesn't yield rewards in the long run. And some tracks don't take that long: "Magnificent" is pure old-school U2, with the Edge doing a signature chiming riff and Bono sounding remarkably like his former 20-year-old self. "Get On Your Boots" is a rocker as energizing as "Vertigo," but quirkier and less obvious. If the fuzz-bass lead doesn't endear the band to Little Steven's garage-rock crowd, nothing will.
Still, those immediate rockers are the exception here. Most of the tracks hinge on gentler tweaks like a chant that starts building before you really notice, or a guitar riff that's saved for the fadeout. Or a delicate melody like the one in "White as Snow." Many reviews have pointed out that the tune sounds naggingly familiar; so far, nobody has pegged it as the Advent hymn "O Come, O Come, Emmanuel." Some reviews have also bemoaned the lack of blazing Edge guitar, but in fact there's plenty. Eno and Lanois have just mixed it so that it doesn't hit you over the head; rather, it enhances the songs' overall flow. The sound winds up well suited to the album's theme, which is the pull between flesh and spirit. When Bono reaches for transcendence, the music ebbs and flows accordingly. And when he reaches for something more immediate ("I'll Go Crazy if I Don't Go Crazy Tonight"), the band appropriately gathers steam.
In all probability, the scrapped Rubin sessions were more obviously commercial than anything on the finished album. But if you remember the unbroadcastable thing that Bono said at the 1994 Grammy Awards about messing with the mainstream, that's exactly what U2 has done here.