Star Trek: The Great Rewatching Marathon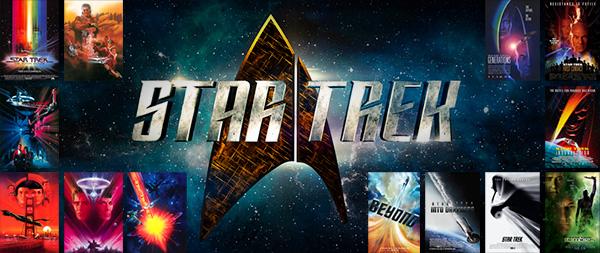 I had an idea. In hindsight, a really bad idea. I thought it would be cool to rewatch all 13 Star Trek movies, in order, and rank them. To add to the
misery
excitement I enlisted my friend and fellow nerd Carolina, who had only seen a couple of the movies and a few episodes of
The Next Generation
.
A few months ago I had created a list, from memory/nostalgia. This was flawed, mostly because many of the movies I hadn't seen in years.
This would be different. All the movies seen back to back, over the period of a few days. I'd watch them knowing where they were in the canon of the universe, Carolina would see them fresh. I'd get to experience them fresh through her eyes.
Turns out this was way harder than I expected. Some of these movies are terrible, and that's coming from a HUGE Star Trek fan.
Here's how it went.
Captain's Log: Stardate 70356.8
We wanted to watch as many movies back to back as possible, but due to schedules and real life, we averaged 2-3 movies a night over the course of 2 weeks. We watched everything on Blu-ray, with this box set for everything except the reboots, this box set for the first two reboots, and then the newly released Beyond. While there are various Director's Cuts for several of the movies, we went with the theatrical versions for an even playing field.
We watched on a 10-foot-wide 2.35:1 Stewart Filmscreen Studiotek 100 with an image provided by a BenQ W1070. The 5.1 audio was a hodgepodge of various gear.
Though our primary goal wasn't to judge these on picture or audio quality, I'll include notes throughout if there's something that stood out. The short version is, the newer the movie, the better it looked, almost without exception.
You'll get a sense of us and our nerdiness throughout this list, but here's a short primer.
Geoff: Sci-fi nerd. Former tech editor at Home Theater, freelance writer/editor at S&V, Forbes, CNET, etc. My Star Trek is The Next Generation, having seen every episode multiple times. My introduction to Star Trek was actually the original movies. Outside of those two, I've seen some episodes of DS9, a few less of Voyager, and very little of the rolling disaster that was Enterprise.
Carolina: Film director and editor on multiple projects, movie reviewer, fantasy/comics nerd, Marvel and Harry Potter Universe expert. Seen Star Trek '09, Into Darkness, and as a kid, II and some episodes of The Next Generation.
We discussed and reviewed each movie after watching, each compiling a running ranking. Once we finished every movie, we discussed further and ranked all of them. Our lists were pretty similar, but not exactly the same. So to come up with our Master List, I averaged our rankings together. I also listed where we placed each movie, when that was different from the main list.
Lastly, it should go without saying, we're assuming anyone reading this has seen the movies. If you haven't, umm… spoilers. The exception is the most recent movie which reads more like a normal movie review.
OK, so here they are, in order from worst to best, all 13 Star Trek movies. What we rated worst will shock you!
Actually, it probably won't…