Notorious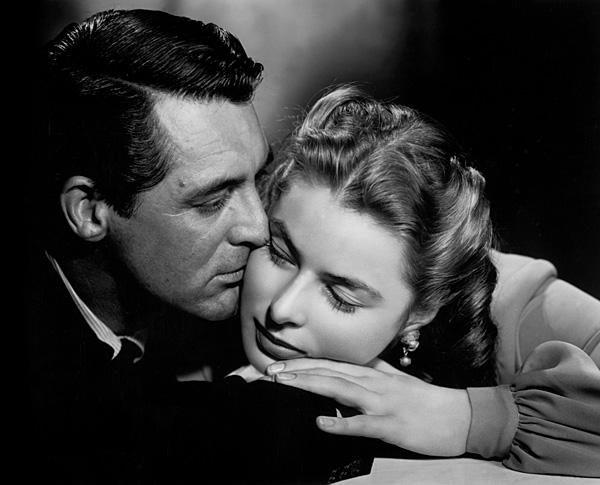 Along with producing and directing Notorious, Alfred Hitchcock aided screenwriter Ben Hecht with uncredited contributions, while playwright Clifford Odets supplied the marvelous love-scenes dialogue. Once everything is set up, the script pushes the emotional tensions and impossible yearnings of the situation to glorious heights. As the spy plot progresses—complete with the ubiquitous McGuffin of mysterious Uranium ore—romance blossoms between Alicia and Devlin, but the job, which demands she seduce Sebastian, tests both the distant, seemingly judgmental and guilt-ridden agent and his exploited, shamed, heartbroken recruit.
The transfer for the new 4K digital restoration of Notorious was sourced from the 35mm original camera negative, a nitrate fine-grain, and a safety fine-grain, depending on the surviving condition of each. Contrast is initially subdued, with a wide range of grays dominating the image, but as the plot progresses, deeper blacks begin to appear in dress suits, along with brighter whites in Alicia's glamorous outfits. Images pack plentiful detail, with every slicked-back strand of Cary Grant's hair and sparkle in Ingrid Bergman's sequined skirts visible. All deterioration of the 73-year-old movie has been repaired, but enough grain remains visible to retain a filmic look.
The film's original soundtrack was restored in 2001 from a 1954 acetate release print and a nitrate fine-grain master. At the opening, orchestral music is a bit shrill in high ranges but quickly settles down. With all hiss, pops, and other distractions removed, silent sections are quiet and natural. Dialogue is full, clear, and lifelike throughout, including whispered words and shared secrets.
The seven hours of extras include two fascinating commentaries. One has Hitchcock scholar Marian Keane analyzing cinematic language used in the camera moves, compositions, and content for each shot. In the second, film historian Rudy Behlmer focuses on the time period, cast, and production. A vintage doc examines postwar fears and Hitchcock's works and style through interviews with directors Stephen Frears, Claude Chabrol, and Peter Bogdanovich. Four featurettes use plentiful clips to deconstruct Notorious, its visual style, and Hitchcock's relationship with David O. Selznick.
BLU-RAY
STUDIO: Criterion, 1946
ASPECT RATIO: 1.37:1
AUDIO FORMAT: LPCM Mono
LENGTH: 102 mins.
DIRECTOR: Alfred Hitchcock
STARRING: Cary Grant, Ingrid Bergman, Claude Rains, Louis Calhern

After her father is jailed for treason at the end of World War II, Alicia Huberman, a disillusioned, hard-drinking, but patriotic party girl is recruited by Devlin, a suave, cynical government agent. Her mission is to romance a wealthy friend of her father's, Sebastian, infiltrate his palatial home, and observe his associates that are suspected of Nazi conspiracy in Rio, Brazil.