Rush: The Fountain of Surround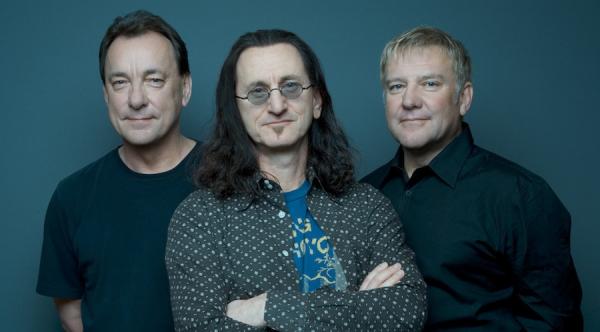 In anticipation of the 30th anniversary reissue of Rush's truly seminal Moving Pictures as both CD+DVD (April 5) and CD+BD (May 3) deluxe editions, with PCM 5.1 and DTS-HD Master Audio 5.1 surround-sound mixes by Richard Chycki, I'm dipping into my personal Rush interview archive to present a truly exclusive, incremental look at how the band's attitude toward bringing its vaunted studio material into the surround-sound arena has literally changed from "no" to "go" over the last decade.
I've been sitting down with the band for 20 years and counting, dating back to when I met with bassist/vocalist Geddy Lee and guitarist Alex Lifeson at the Anthem management offices in Toronto in 1991 to discuss Roll the Bones. (That was back in the days when record companies shared music prior to the official release date via advance cassettes. In the case of RTB, I had to give the tape back to the band's reps before I returned to the States.) And it was a little more than a decade ago when I was the first person to quiz the band about its 5.1 intentions. Herewith, the official telling timeline.
OCTOBER 2000: MISSED RHYTHMS
In a New York hotel room, I asked Geddy what he thought about recording new music in surround sound, and his initial reply reflected thoughtful reticence. "I guess I'm still on the fence about it when it comes to studio recording. The problem is, there's no way to make a subtle shift to the back of your head. It's rhythmically jarring. But I can see the future of live albums as 5.1-channel DVDs." (Remember, this answer was given before the Blu-ray era was even on the horizon.)
MAY 2002: EVERYBODY GOT…MIXED FEELINGS
This time I sat down with both Lee and Lifeson in New York, and posed the 5.1 question to them both. Result: Still kinda on the fence. "I have mixed feelings about it," said Ged. "I would think that it would be distracting, quite frankly; it would take away from the music, as opposed to enhancing it. But maybe they said that about stereo." Added Alex: "Quad is more appropriate, but that didn't last long."
OCTOBER 2003: HOLD YOUR FIRE
While Alex and I were discussing his hands-on role in the 5.1 mix for the Rush in Rio DVD, I wondered if the band would (re)consider recording new material in surround. Result: Slight thawing. "I don't know," he admitted. "We'd have to think about that. But I certainly wouldn't close the door on the idea." Things were a bit chiller when it came to dealing with catalog material, however: "If we went into the studio to remix an old record, it would be so tempting to go in and redo parts. It's very wrong."