Rush's Fountain of Surround, Part 2: Moving Predictions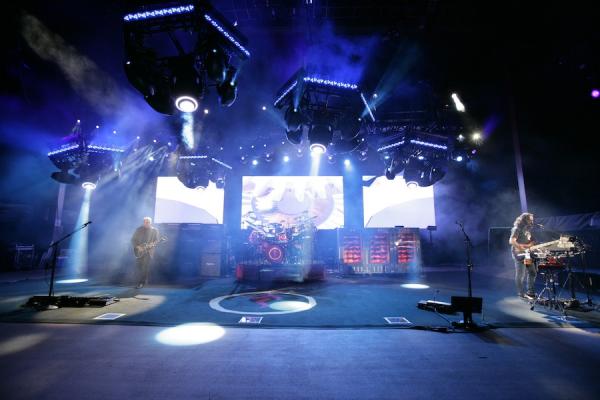 "It's a timeless record with so much detail," says surround-sound remix guru Richard Chycki about Rush's 1981 masterpiece, Moving Pictures. "I'm glad you've clued into all of the nuances." Chycki is referring to what I said to him last week about the PCM 5.1 and DTS-HD Master Audio 5.1 mixes he did for MP's 30th anniversary reissue. Today marks the release of the CD+DVD version, something certainly worth getting if you're not equipped for Blu-ray — but the much preferred Holy Grail CD+BD version won't be out until May 3. (At the top of that week, I'll post our song-by-song dissection of Chycki's landmark 5.1 MP mixes.)
In the meantime, I've unearthed this related 5.1 treat. Back in February 2009, Chycki and I talked exclusively about his surround work for both the audio and live video releases for Rush's 2007 album Snakes & Arrows. That interview was initially intended to be a companion piece for my interview with Rush guitarist Alex Lifeson, but for various reasons not worth getting into, it remained on the virtual shelf — until now.
First, you may want to check out yesterday's post, in which I chronicle Rush's gradual, decade-long ascent to full-on 5.1 embrace. All up to speed now? Good. Here, Chycki and I delve into the band's possible 5.1 future. If Moving Pictures 5.1 is a great success, we're both hoping some, if not all, of these predictions and projections will come to fruition.
When I talked to Alex about R30 back in 2005, I asked him if Rush had discussed either reworking some older material in surround. He said the band was open to the possibility of doing so with something like 2112 [1976], using the waterfall during "Discovery" as a great example for something that's perfect for that environment.
Yes, that's something that's been coming up in repeated discussion. We just have to see when the powers that be want to pull the trigger to do it. That's one of the things I'm pretty much lobbying to mix in surround. It would be absolutely fantastic since 2112 is such a strong thematic record on par with The Dark Side of the Moon. It has that essence. It would be absolutely fantastic to take the triple tracking of Ged's [Geddy Lee's] vocal and put that in a three-dimensional environment. I'm waiting just like everybody else is to see if they want to move ahead. And I'd be more than honored to fly the ship if they decide to have me do that.
You're familiar with the entire Genesis catalog having been redone in 5.1.?
Yes. There's no reason that Rush couldn't do the exact same thing. It would be a great idea to do that. So much of the old material lends itself to spread everything out into that new environment. The listening experience would be absolutely fantastic.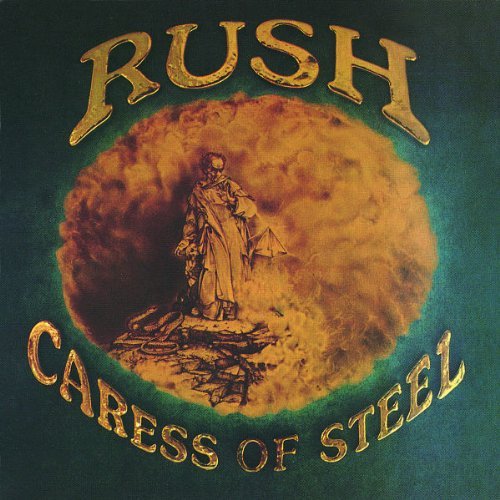 Agreed! I see you in the Nick Davis role — he's the guy who did the surround mixes for Genesis. I can see the parallels: You know the Rush catalog intimately, you work with them really well, and you're the perfect sounding board to say, "Hey, let's do it the right way."
Thanks. The more esoteric material would do really well, you know? Caress of Steel [1975] would be stunning to do in surround, as it's a frightfully dry record. To maintain that dryness in surround, the placement would be so critical. I think it would be a very angular project to listen to in surround because when stuff "disappears," there's so little ambience; you get that suction, with the tail flattening stuff out. Doing something like Caress in surround, with all the motion, everything would be very extreme. But it would be a treat to sit and listen to — especially at extreme volumes.