Remaster Class: Derek and the Dominos: Layla and Other Assorted Love Songs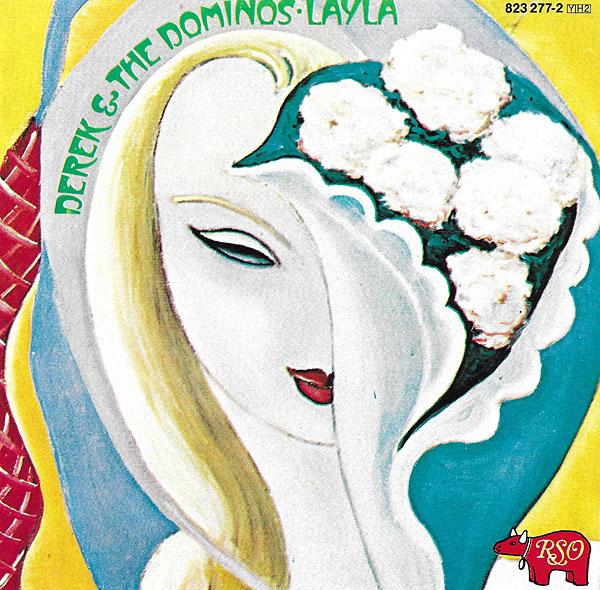 Eric Clapton was in pain. Deep pain. He was hopelessly in love with Pattie Boyd, the wife of his close friend George Harrison, and there was little he could do about it. Hence, Clapton did what any relatively desperate artist would to express his innermost feelings about the situation—he created an alternate identity (Derek), gathered a semi-fictional band around him (The Dominos), and channeled all of his heartache into a triumphant, sprawling double album, November 1970's
Layla and Other Assorted Love Songs.
Clapton's anguish resulted in the hands-down best work of his career, though at the time of its release, Layla—named after a character in an epic, tragic 12th century Persian poem—was actually seen as somewhat of a failure. As time wore on, however, listeners warmed to all the angst found within Layla's grooves—not to mention garnered a better appreciation for the twin-guitar mindmeld between a raw, incendiary Clapton and fretboard legend Duane Allman, who contributed sizzling leads and searing slide guitar to 11 of the album's 14 songs.
"Duane was like a shot in the arm," Dominos keyboardist/vocalist Bobby Whitlock shared with me about the Layla sessions held at Criteria Studios in Miami in the late summer of 1970. "His playing was so simple, so tasty. The album was recorded with minimal overdubs because we approached it like we were playing it live."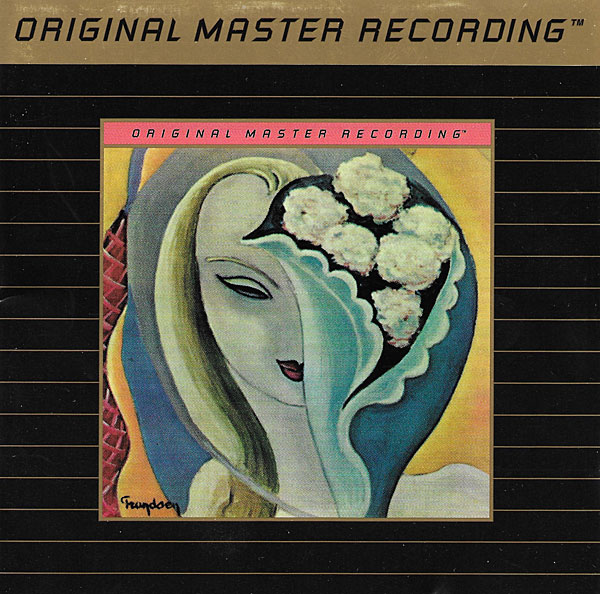 "It was the true fusion of American blues and jazz with The British Invasion," Layla executive producer Tom Dowd told me in 1992. (He passed away a decade later.) "Here we had two different cultures coming together—the common denominator being the old blues masters— and instead of clashing, their styles met head on. And it kept on growing, like top seed."
My first 1970 Atco/Polydor Layla double LP sported a ringwear imprint that tarnished Frandsen de Schonberg's beautiful cover painting. I later upgraded to UMG International's 2013 Back to Black 180-gram 2LP set with noticeably better playback. My turntable is even happier now thanks to the 50th anniversary 2020 Polydor/UMe half-speed-mastered 180-gram 4LP set overseen by Miles Showell at Abbey Road Studios. Especially revelatory: Jim Gordon's piano coda on the iconic title track and the delicate-flower nature of the album closer, "Thorn Tree in the Garden," sung with compassion by Whitlock and caressed by Allman's dobro.
Once Layla went digital, it took a while to find its zenith. The original double-shell 1984 RSO Redbook CD has average sound, but the 1990 Polydor/PolyGram 20th anniversary Layla Sessions box set upped the aural ante considerably—and it opened the door on previously unheard studio sessions and extended jams. Mobile Fidelity's 1993 Ultradisc II treatment gave "Bell Bottom Blues" better-defined bottom end, as Polydor/UMe's 2011 2CD Deluxe Edition revealed more character in Whitlock's counter vocals on the album opener, "I Looked Away."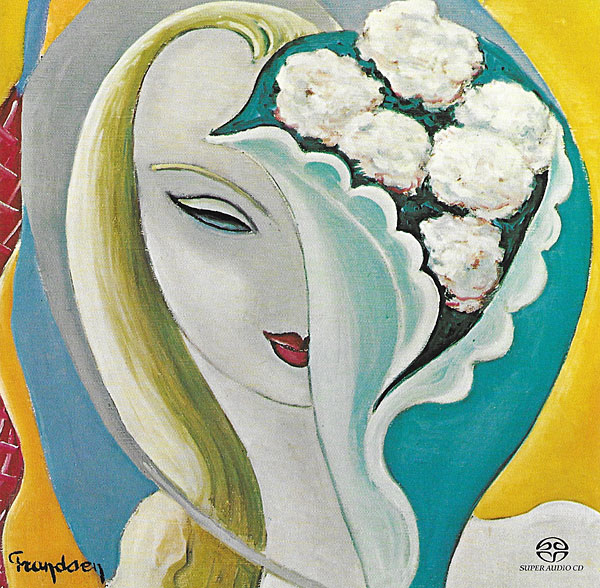 For surround-sound, you can either go the DSD route with the 2004 Polydor SACD or seek out the DVD in the 2011 Polydor/UMe 40th Anniv. Super Deluxe Edition box set. Elliot Scheiner's 5.1 mix shines via the majesty of the all-channel flight of "Little Wing" and the one-two gutbucket gallop of "Why Does Love Got to Be So Sad?" and "Have You Ever Loved a Woman." That said, the pinnacle of Layla audio lies with the 2013 Polydor/UMG High Fidelity Pure Audio Blu-ray, which only includes three 24-bit/96kHz stereo options (PCM, DTS-HD Master Audio, and Dolby TrueHD). Here, the percussive accents stand out more on "I Am Yours," while the garrulous blues standard "Key to the Highway" shifts even further into overdrive.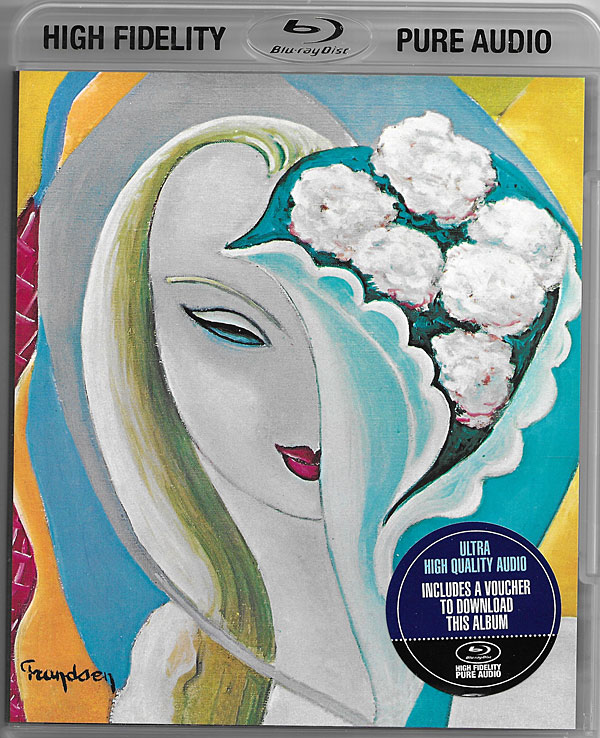 "It's civilized music," concludes Whitlock. "It touches people in the right places, and in the right ways." Fifty years on, Layla stands tall as a testament to unrequited love—not to mention manifesting the resolve to keep on growing, despite all emotional odds.