Nobody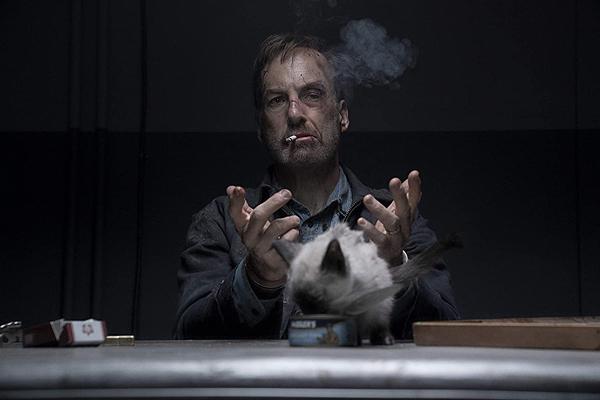 Nobody
's disc cover that it sprang from the mind of Derek Kolstad, writer of
John Wick
, since it's at its core the same movie. And that's not such a bad thing, since the erstwhile-enforcer-makes-a-violent-comeback formula is a winning one. This time the story lives or dies on the substantial charm of star Bob Odenkirk, who for the most part keeps his renowned comedic chops under wraps, instead allowing the humor to grow from the incongruity of suburban schlemiel Hutch's explosive and deadly skills. An unfortunate break-in shatters Hutch's humdrum routine, igniting the dormant badassery of his former life, with events quickly escalating and running him afoul of some very nasty folks. They push him, he pushes back: We've seen this all before, just not with these particular actors. Ilya Naishuller (director of the extreme POV opus
Hardcore Henry
) is wholly competent behind the camera, so if you're looking to spend a sufficiently entertaining hour-and-a-half, you likely won't be disappointed.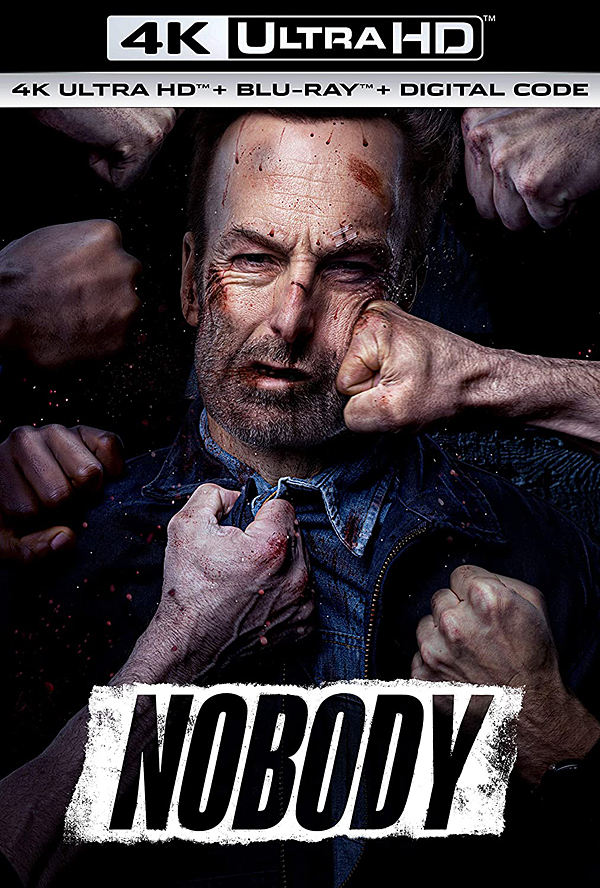 As mentioned above, Nobody is pretty standard movie fare, and that's true of the video and audio as well. The 2.39:1 image was captured in high-quality digital format on the way to a finished 2K master, upscaled for this Ultra HD disc. Perhaps most impressive are Odenkirk's crystal-clear close-ups, which unabashedly share the evidence of every mile of bad road his character has traveled. Dolby Vision HDR provides a modest uptick in color brilliance over what can be found on the included standard Blu-ray, along with some bright if not exemplary highlights, including what looks to be simulated fire in one elaborate scene of destruction. Faint video noise in the digitally captured image can almost be mistaken for film grain.
Nobody's Atmos soundtrack also feels generic, with ample bass to help sell the action and reinforce the music score's driving beat. Since the Russian mob is involved, there is of course an obligatory nightclub scene with thumping tunes and a rowdy crowd. A stormy night brings a big, powerful clap of thunder, and discrete cues sometimes emerge from individual speakers, so surely some effort was made. But the soundtrack just isn't anything special, which is a shame.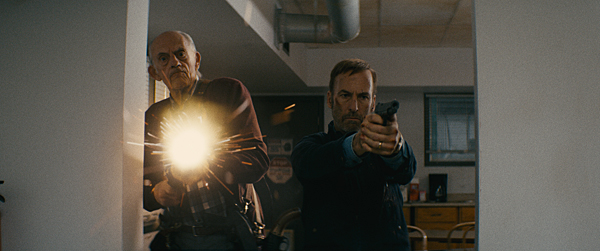 All extras are available on both the 4K and standard discs and include alternate scenes, overviews of fight choreography, and an appreciation of the hard work put in by unlikely action hero Odenkirk, who also joins Naishuller for one of his two director audio commentaries.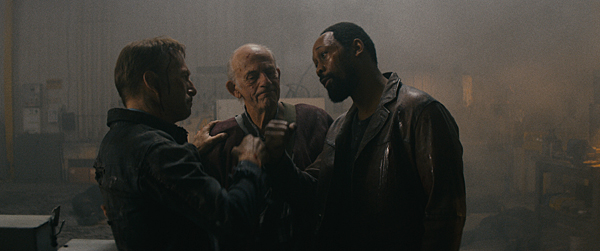 ULTRA HD BLU-RAY
STUDIO: Universal Studios, 2021
ASPECT RATIO: 2.39:1
HDR FORMAT: Dolby Vision, HDR10
AUDIO FORMAT: Dolby Atmos with TrueHD 7.1 core
LENGTH: 92 mins.
DIRECTOR: Ilya Naishuller
STARRING: Bob Odenkirk, Connie Nielsen, Christopher Lloyd, Michael Ironside, Alexey Serebryakov, Colin Salmon
Universal Studios needn't have advertised on