John Wick: Chapter 4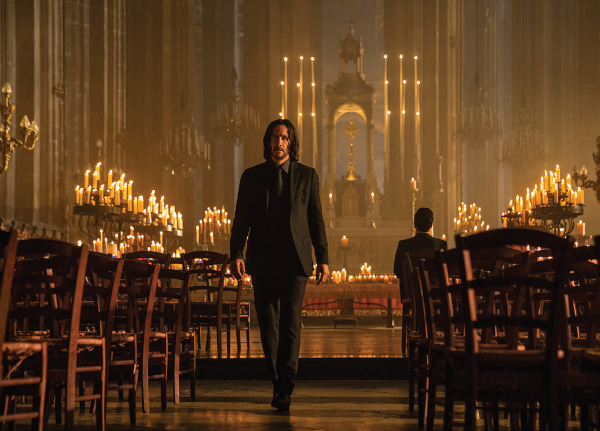 John Wick: Chapter 4 is the latest installment in the popular action film series starring Keanu Reeves in the titular role. This story picks up with John on his way to uncovering a path to finally defeat The High Table, to whom he is beholden for his past choices. But before he can earn his freedom, he must face off against a new enemy with powerful alliances across the globe, turning old friends into foes.
Like its predecessors, Chapter 4 adheres to the same formula, with a slick style that feels much like a graphic novel brought to life. Truth be told, these aren't films that are truly meant to be about the story, rather they're aimed at adrenaline-fueled action, the type of which die-hard genre fans feed on. As you might expect, the action, choreography and attention to detail used in the gunfight and hand-to-hand exchanges is frenetic and engaging.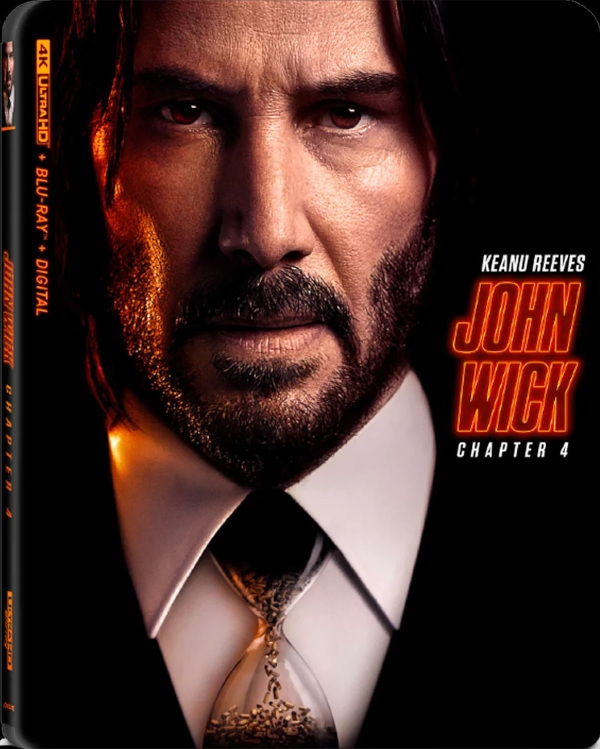 Chad Stahelski's direction keeps focus on-point without overemphasizing the elements of drama, while interweaving moments that stitch context and action together. I am most decidedly a fan of the John Wick film series, and this installment is every bit as entertaining as its forerunners, which is all that you can ask from any sequel.
John Wick: Chapter 4 was derived from a 4.5K source and rendered from a 4K digital intermediate (DI). This film relies on stylized visuals that employ stark contrast, vivid color and minimal CGI. Compared to the included HD Blu-ray disc, Ultra HD takes it up a notch with an increase in detail and emboldened highlights, both light and dark. Color reproduction is simply gorgeous. Contrast abounds. Close-ups reveal oodles of fine detail and subtle textures. I found the application of high dynamic range (HDR) to be spot-on, and there are a host of sequences that deliver opulent visuals that combine brilliant color and HDR.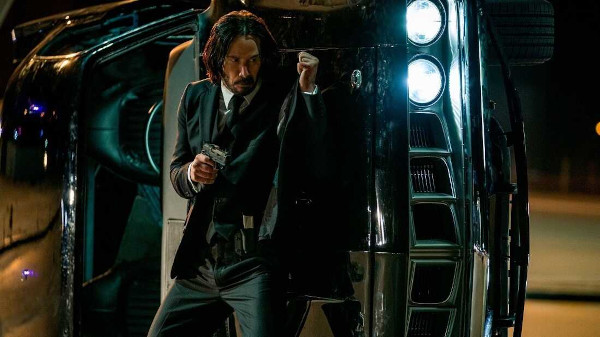 The Dolby Atmos surround track is comprised of a mix of atmospherics and discrete sounds that effectively align with the events unfolding onscreen. When the action ramps up, there are speeding vehicles, nearfield pans and weapon fire that rotate around the soundstage, resulting in a resplendent blend of roomshaking bass, dynamics and enveloping multichannel audio.
Bonus features include 10 production featurettes, theatrical trailers, and a new preview of the upcoming series, The Continental. A digital copy code rounds out the package. If you enjoy the John Wick films, John Wick: Chapter 4 offers more of the same — and it looks and sounds fantastic on 4K Blu-ray.
ULTRA HD 4K BLU-RAY
STUDIO: Lionsgate, 2023
ASPECT RATIO: 2.39:1
HDR FORMAT: HDR10, Dolby Vision
AUDIO FORMAT: Dolby Atmos with TrueHD 7.1 core
LENGTH: 169 mins.
MPAA RATING: R
DIRECTOR: Chad Stahelski
STARRING: Keanu Reeves, Donnie Yen, Bill Skarsgård, Ian McShane, Shamier Anderson, Hiroyuki Sanada