Waterworld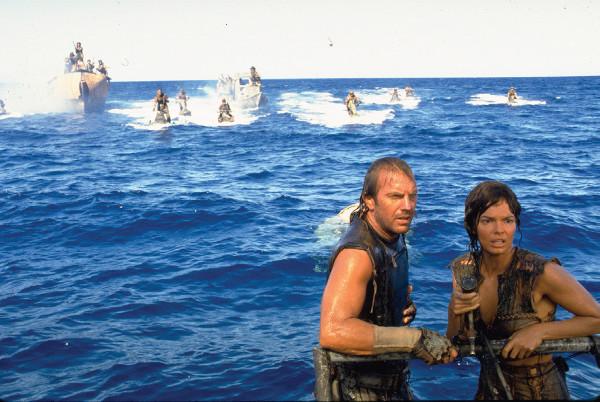 Funny how some movies debut to great negativity; either due to controversy or harsh criticism, possibly both; and yet possess that certain something that enables them to transcend over time. Waterworld is a fine example, plagued by countless production woes and subsequent budget overruns (it was allegedly the most expensive film in history at the time), considered a flop despite its big box office, and now years later, a great many folks appreciate its charms and have even granted it cult status. It endures less as an aquatic, overblown Road Warrior retread and more as an epic adventure on the post-apocalyptic high seas. This time, the old civilization has ended with the melting of the polar ice caps, flooding the entire surface of the Earth, although legend tells of a tiny, difficult-to-find patch of dry land that could be mankind's last hope.
Arrow has undertaken an exclusive new 4K restoration, different from that found in Universal's barer-bones 2019 release. Detail is exceptional in the 2160p 1.85:1 image, the better to showcase the inspired production design and celebrate Dean Semler's often gorgeous cinematography. This is without a doubt one of the beigest movies we'll ever see, and the Dolby Vision HDR and wide color gamut ensure that each bleak, grimy aspect of the story is properly conveyed.
The included Dolby Atmos track (versus Universal's DTS:X) is a room-filling remix that more than adequately modernizes this mid-'90s blockbuster. Sloshing waves put us in the middle of the ocean with our heroes and villains, while the boats and more notably the many jet skis zip nimbly around the soundfield. Bass is potent right from the opening scenes and the largescale action is enhanced with many subtle sonic cues amid all the mayhem. James Newton Howard's bouncy, catchy score adds a pleasing dimension.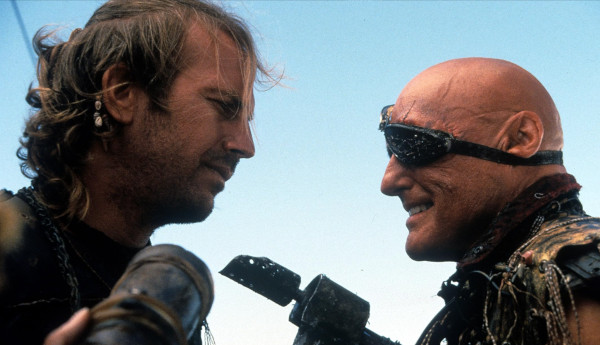 Highlights of this three-platter limited edition include the three-hour U.S. TV cut of the film in HD, remastered from the best available elements, which adds back more than 40 minutes of rescued footage, albeit in exchange for some alterations made to meet broadcast standards. But take heart: Also here is the "Ulysses Cut" from European TV, which integrates the extra scenes without censorship. (Its nickname draws from a deleted moment toward the end of the film.) The set impresses further with an archival behind-the-scenes documentary, multiple worthwhile featurettes, a beefy booklet, a poster and a set of miniature lobby cards inside a hefty cardboard slipcase. This is another standout package from Arrow, worthy of a place in your disc library.
ULTRA HD 4K BLU-RAY
STUDIO: Arrow, 1995
ASPECT RATIO: 1.85:1
HDR FORMAT: Dolby Vision, HDR10
AUDIO FORMAT: Dolby Atmos with TrueHD 7.1 core
LENGTH: 135 mins., PG-13
DIRECTOR: Kevin Reynolds
STARRING: Kevin Costner, Jeanne Tripplehorn, Dennis Hopper, Tina Majorino, Michael Jeter