Nellie McKay: 21st Century Renaissance Woman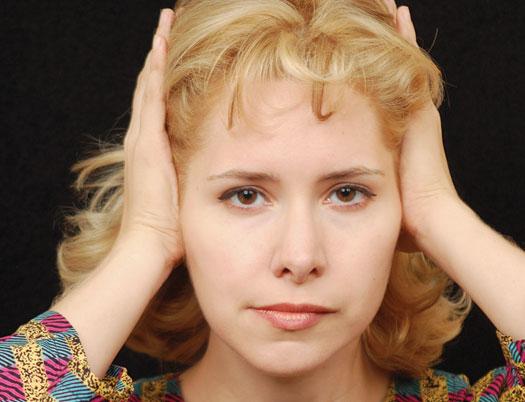 Photo by Rick Gonzalez
She is the very model of a modern major...model?

So it might appear from some of her publicity stills. But Nellie McKay, 28, is in fact a singer, and after a week of following her from the heart of Broadway to what seems like the middle of nowhere in the Delaware Water Gap, I fully understand that - despite how thoroughly modern Nellie may be - she's also a throwback to another time.

For, in that week, McKay will sing four standards at New York City's Town Hall, play three of her own new pop songs live on WNYC-FM's Soundcheck, and perform two full sets at the jazz club of the Deer Head Inn, nestled at the edge of Pennsylvania's Pocono Mountains.
Who does that anymore?

And in between those appearances, she will somehow find the time to sit down with me for an interview during a long and lazy dinner that will ultimately last more than 2 hours.

Who does that anymore?

Well, McKay does all of that, and more. In a time when singers farm out songs to teams of writers and producers, concentrating instead on catering to the American idolatry of those who over-sing, McKay writes, arranges, and produces nearly all of her own material. Her latest batch can be heard on the swell Home Sweet Mobile Home (Verve Forecast), full of everything from jazz to reggae, from rock-ish pop to ethereal balladry, which she leads on piano, ukulele, and a host of other instruments. And she sings it in an understated, melodious, and often bell-clear voice - one of the reasons why Rolling Stone's Anthony DeCurtis chose her as his entry in "The Game Changers," a recent Sky magazine article that also recognized the likes of film director James Cameron and Supreme Court Associate Justice Sonia Sotomayor.

As DeCurtis says, McKay believes in "turning the volume down, both literally and metaphorically."

She also turns the clock back - to the heyday of the Great American Songbook. Sometimes, you can hear it when she's nodding to Irving Berlin, Cole Porter, and Lorenz Hart in her frequently deft and witty material. Other times, it's when she's actually covering old tunes with disarming ease - at the Town Hall show (where she sang Berlin's "What'll I Do," Porter's "Don't Fence Me In" and "It's All Right with Me," and Rodgers & Hart's "I Could Write a Book" as part of the venue's Broadway Cabaret Festival), on a recent episode of Marian McPartland's NPR series Piano Jazz (where she duetted with guest host Michael Feinstein), and on her previous Verve album, Normal as Blueberry Pie: A Tribute to Doris Day (2009). As the press release for that record pointed out: "Even with birthdays separated by 60 years and 10 days, Nellie McKay and Doris Day are cut from the same cloth."

BY THAT CLOTH DATING, McKay was born in 1982 - in London, to an American mother and a Scottish father (which explains why her last name rhymes with "Hi!"). But her parents split when she was only 2 years old. The story of her subsequent life and career has been told elsewhere several times by now but is no less intriguing.

Nellie and her mother moved to New York City - where they lived, for much of the time, in West Harlem on welfare. They remained there for a decade until (following a 1-year detour to Olympia, Washington) they settled in Pennsylvania, where McKay graduated in 2000 from what is now Pocono Mountain East High School in Swiftwater. She returned to New York to study at the Manhattan School of Music but dropped out after 2 years, preferring the work experience of Greenwich Village clubs - first as a standup comic, then as a singer and piano player.

McKay got noticed by writers and record labels, and after a modest bidding war, she ended up signing with Sony's Columbia, which in 2004 released her debut album, Get Away from Me, produced by revered Beatles engineer Geoff Emerick.

Thing is, McKay couldn't get away from Columbia fast enough. The label had ultimately agreed to release that album as an 18-track double-CD set, but it wanted the next one to be 16 tracks on a single disc; McKay wanted 23 tracks on two. They parted ways. McKay became her own producer and in 2006 released that follow-up in full, Pretty Little Head, on her own label, Hungry Mouse. She also self-released the short-but-suite Obligatory Villagers in 2007 before returning to major-labeldom for Normal as Blueberry Pie. As she both rued and foresaw on Get Away from Me's "Clonie": "Should've signed with Verve instead of...Sony."

Then there are the numerous extracurricular activities that, together with McKay's music, seem to be forming the core studies of, yes, a 21st-century Renaissance woman.

Theater: McKay appeared as Polly Peachum in Wallace Shawn's 2006 Broadway production of The Threepenny Opera (for which she won a Theatre World Award, which recognizes an outstanding debut performance), acted way off Broadway in 2009's Multiphobia as part of The 24-Hour Musicals, and workshopped a musical adaptation of the movie Election (two of whose numbers made it to Home Sweet Mobile Home as "Caribbean Time" and "Please").

Film: She wrote the songs for the 2005 Jennifer Aniston vehicle Rumor Has It, took a bit part as Hilary Swank's sister in 2007's P.S. I Love You, has worked on a movie musical of Katherine Arnoldi's graphic novel The Amazing True Story of a Teenage Single Mom, and landed a co-starring role in the coming independent film Downtown Express.

TV: She has recorded some vocals with Vince Giordano and the Nighthawks for the HBO series Boardwalk Empire.

And by association, there's dance: The Chase Brock Experience recently produced a ballet of her Obligatory Villagers album, called Whoa, Nellie!

There's also journalism: McKay has contributed to, among other publications, The New York Times Book Review and Interview. Seems she's done nearly everything but paint...
Oh, wait...