MQA Momentum Continues with New Partnerships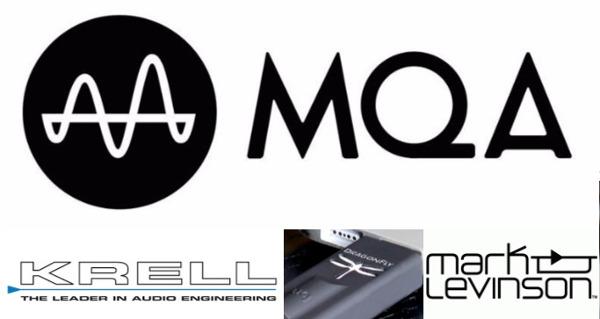 Music technology company MQA, creator of the end-to-end audio encoding technology Master Quality Authenticated (MQA), has announced new partnerships and the availability of an MQA-enabling firmware update for AudioQuest's popular DragonFly series of portable USB DACS.
The latest companies to embrace MQA technology include Krell, Mark Levinson, Esoteric, the IAG family of audio brands, Moon by Simaudio, Pro-Ject Audio, Teac, CanEVER Audio, dCS, Lumin, and Wadax.
Mark Levinson, part of the Harman Luxury Audio Group, will add MQA playback to its No. 519 Audio Player and Krell plans to implement MQA in its Digital Vanguard integrated amplifier and Vanguard Universal DAC products.
Audiolab and Quad, part of the IAG family, plan to launch MQA-enabled products in their 8300 and Artera lines, respectively, and will provide existing owners of products in these lines the option to add MQA compatibility. IAG also owns Castle Acoustics, Luxman, Mission, and Wharfedale.
AudioQuest's free firmware upgrade for its award-winning DragonFly Black and DragonFly Red USB DACs will be available May 17 at audioquest.com. The update, which is the first implementation of MQA rendering technology, will enable playback of MQA files, including Tidal's growing collection of Masters titles.
StreamUnlimited and Conversdigital will implement MQA in the software solutions they provide to manufacturers. One such solution is StreamSDK.
For more on MQA, visit mqa.co.uk
Related:
Chesky Records Announces First MQA-Encoded CDs
Ottava Releases First MQA-Encoded CD. Yes, CD.
MQA and Universal Announce Hi-Res Streaming Plan
MQA Audio Tech Marches Onward and Upward
Pioneer Shows Its Newest Hi-Res Audio Player
Japan's RME Premium Recordings Embraces MQA