MQA and Universal Announce Hi-Res Streaming Plan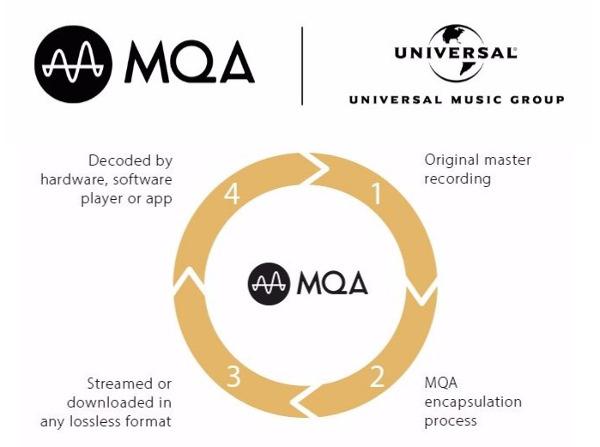 MQA and Universal Music Group (UMG) today announced a multi-year agreement under which UMG will use MQA's encoding technology to make its extensive catalog of master recordings available for high-resolution streaming.
The announcement follows the launch of the industry-sponsored Stream the Studio campaign, designed to raise awareness of the advantages of Hi-Res Audio streaming.
"We're very pleased to be working with Universal Music to achieve our goal of moving studio-quality sound into the mainstream," said Mike Jbara, CEO of MQA. "Universal's timeless catalog and impressive artist roster will fuel music streaming services worldwide and enable the premium listening experience for all music fans."
"The promise of Hi-Res Audio streaming is becoming a reality, with one service already in the market and several more committed to launching this year," said Michael Nash, UMG's executive vice president of digital strategy. "With MQA, we are working with a partner whose technology is among the best solutions for streaming Hi-Res Audio, and one that doesn't ask music fans to compromise on sound quality for convenience."
MQA, short for Master Quality Authenticated, is the brainchild of Meridian founder Bob Stuart. The technology delivers "master quality audio" in a file small enough to stream or download. MQA-encoded music in resolutions up to 24-bit/96-kHz is available on the music streaming service Tidal as well as on several music-download services.
For more on MQA, visit mqa.co.uk.
Related:
MQA Audio Tech Marches Onward and Upward
Pioneer Shows Its Newest Hi-Res Audio Player
Japan's RME Premium Recordings Embraces MQA