Men in Black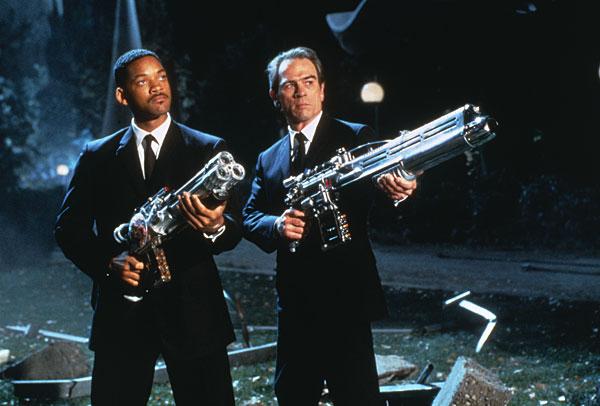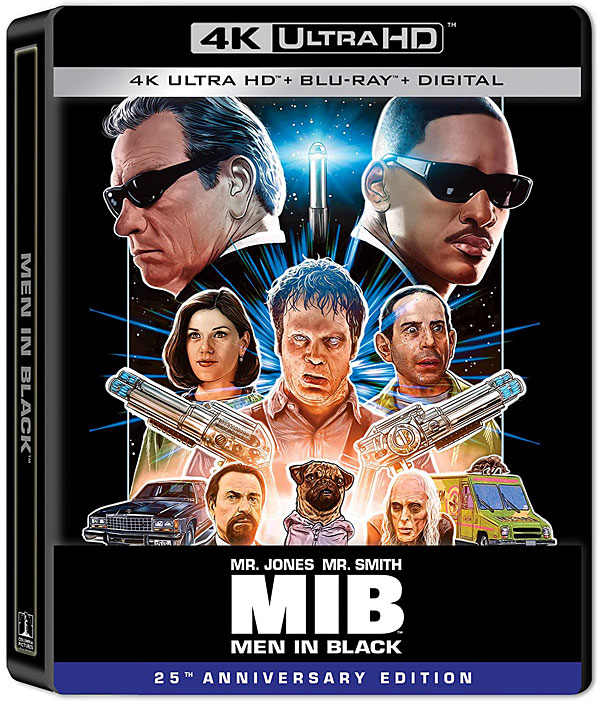 Surprisingly, this is the first time that one of Sony's biggest go-to titles has been released as a 4K single, and the significant change from the version inside in the 2017 20th Anniversary Trilogy pack is the upgrade from HDR10 to Dolby Vision. This is similar to what we saw last year with Sony's Labyrinth, which arrived in a handsomely designed digibook, whereas this one comes in a steelbook case with lovely front/back cover art.Director Barry Sonnenfeld, an accomplished and much-sought-after cinematographer, brings a lively visual panache to his movies, an excellent fit for the quasi-cartoonish look and feel. The special effects still hold up, but at this gorgeous level of clarity, we're right at the edge of some of them being undone. Black is right there in the title, so the high dynamic range is critical and while there is significant crush, more often than not the tight weave of the signature suits is maintained crisply.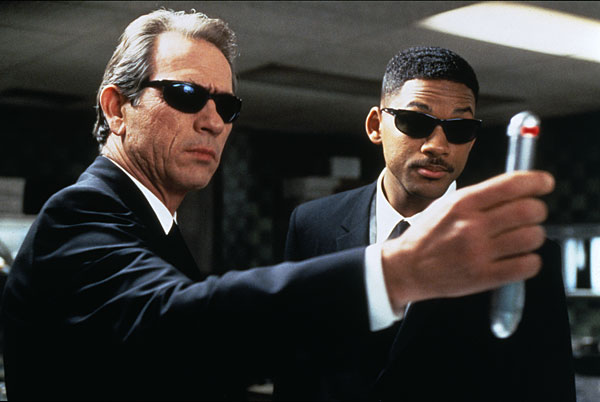 As befits all of the highly caffeinated action, the Atmos sonic reimagining is gleefully aggressive, with unabashed exploitation of the seven core channels and frequent use of the overheads as we tag along with the brave agents as projectiles and spaceships zip and zap all around us. Despite a couple of respectable crashes, I can't say that I was impressed by the bass activity, however. A DTS-HD Master Audio 5.1 option is also supplied in several different languages.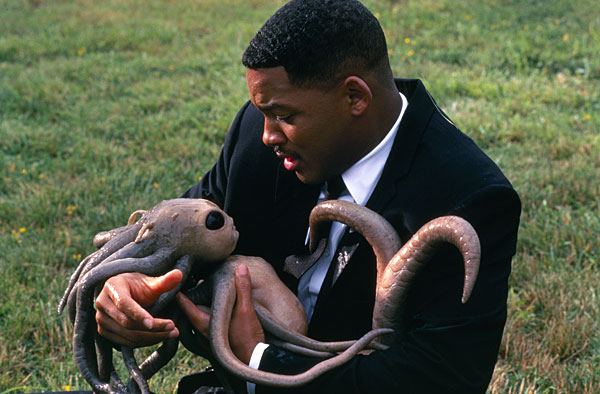 New to the 4K disc are two substantial on-camera interviews with Sonnenfeld, one solo and one alongside production designer Bo Welch, both apparently recorded specifically for this year's 25th anniversary. The accompanying HD Blu-ray appears to be a previously released albeit extras-loaded affair, including two terrific audio commentaries plus a ported telestrator on-screen version that dates all the way back to the DVD era.
Ultra HD 4K Blu-ray
Studio: Sony, 1997
Aspect Ratio: 1.85:1
HDR Format: Dolby Vision, HDR10
Audio Format: Dolby Atmos with TrueHD 7.1 core
Length: 98 mins.
Rating: PG-13
Director: Barry Sonnenfeld
Starring: Tommy Lee Jones, Will Smith, Linda Fiorentino, Vincent D'Onofrio, Rip Torn, Tony Shalhoub
Before comic book adaptations became their own industry, this earnest action-comedy take on Lowell Cunningham's lesser-known creation became a runaway hit, spawning a popular movie, TV and merch franchise. These supremely discrete "MIB" government agents monitor the comings and goings of Earth's rather frequent alien visitors, maintaining peace through secrecy. Their newest recruit, Jay (Will Smith), needs to step up when a particularly nasty creature lands with ill intent for the galaxy, and Jay's winning chemistry with his world-wearier partner, Kay (Tommy Lee Jones), combined with many highly imaginative sight gags, yields plenty of laughs. At a brisk 98 minutes--the plot was cleverly streamlined after negative test audience feedback--Men in Black is definitely a fun re-watch.