Mark Knopfler: Privateering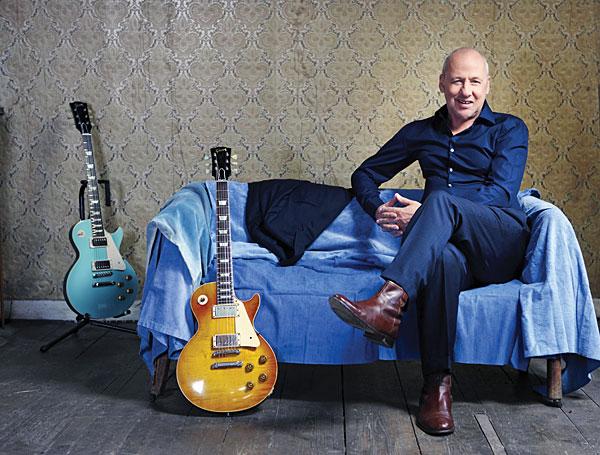 Privateering
, Mark Knopfler's seventh solo offering (and first double album of all-original material) is a showcase of Americana, as innately authentic as anything produced by any artist born on U.S. soil. Somewhere, Chet Atkins, Johnny Cash, John Lee Hooker, and Muddy Waters are all picking, grinning, and haw-haw-hawing their collective approval. (Me, I suspect Knopfler was spiritually born on the Mississippi Delta and then transplanted to the moors of his native Scotland.)
Often overlooked during his guitar-hero days fronting Dire Straits was Knopfler's ability as a songwriter to set mood, tone, and character with his lyrics and then deliver an exact-fitting arrangement to get across his compositional intentions. During his subsequent solo career, Knopfler refined the art of writing aural novellas, and on Privateering, he's rustled together a fine posse of Nashville and British players to execute his matchless brand of border-stretching duende. On the Celtic dirge of "Haul Away," Ian Thomas' subtle brush drumwork, Jim Cox's organ fills, and Mike McGoldrick's whistle and uilleann pipes complement Knopfler's strong vocals and acoustic fingerpicking.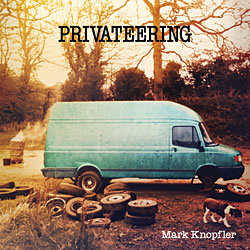 Knopfler's own Knarly, er, gnarly Stratocaster bite ignites the flame of "Go, Love," while his bottlenecked fretboard slithering on the stomp-romping "Don't Forget Your Hat" recalls the deft touch of early Fleetwood Mac slide maestro Jeremy Spencer. And the highland waltz "Kingdom of Gold" is an exercise in favoring space over pyrotechnics, with Knopfler's world-weary lead vocals blending oh so well with the lush harmonies of Ruth Moody and Rupert Gregson-Williams.
The secret weapon of the proceedings is Fabulous Thunderbirds frontman Kim Wilson, who adds some Texan sizzle 'n spice with his album-pervading harmonica stylings, especially potent on the sensually playful "Hot or What" and the "Rollin' and Tumblin'"–borne blues of "Got to Have Something."
You can dig deeper into the arrangement nuances on the double 180-gram vinyl version to better enjoy Tim O'Brien's sweet mandolin and Wilson's sustained harp interplay behind Knopfler's measured soloing on "Miss You Blues" on side B, and the organ and acoustic- and electric-guitar colorings found behind John Charnec's tasteful clarinet breaks on "Dream of the Drowned Submariner" on side D. No matter what form you ingest this album, one truism is clear: Privateering demands many a public airing.
CD
Label: Verve
Audio Format: 44.1-kHz/16-bit PCM Stereo
Number of Tracks: 20 (10 each on 2 CDs)
Length: 1:34:10
Producers: Mark Knopfler, Guy Fletcher, Chuck Ainlay
Engineers: Chuck Ainlay, Guy Fletcher
Finally seeing a stateside release after being available internationally for over a year,