The Mahler Symphonies on SACD — and Vinyl LP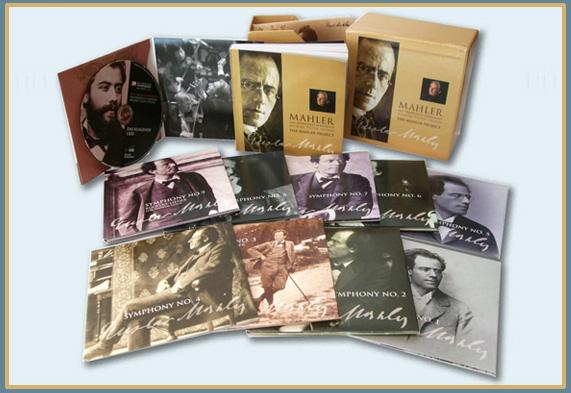 Back in September 2002, I interviewed Michael Tilson Thomas about the launch of a bold new project with the San Francisco Symphony: a complete cycle of the Mahler symphonies to be released on hybrid multichannel SACD via the orchestra's fledgling in-house label, SFS Media. At the time, Thomas already had clearly formed ideas about the sound he wanted:
"I'm trying to create the big spacious picture of music in the hall, but at the same time, some of the more acute, up-close perspective I'm hearing from where I am. Those are subtle things, [as opposed to] dramatic changes with instruments popping up and disappearing. We're certainly not doing that." [For the full text of that 2002 interview, click here.]
"Subtle things," yes — but now that the SACD series is complete, we can look back on its surround immersion and sonic fidelity and call those things spectacular. Not for nothing has the Mahler symphony cycle won seven Grammys — and earned several "Reference SACD" citations in the pages of Sound+Vision magazine. And now, the entire SACD cycle is available from SFS Media in a 17-disc boxed set (shown above). Priced at $175, it can be ordered from the San Francisco Symphony store (shopsfsymphony.org).
As forward-thinking as the label has been in its audio and video projects, SFS Media isn't averse to a bit of technostalgia. Thus, the Mahler cycle will soon be released in a 22-LP boxed set. For these 180g vinyl records, the music was remastered at 96 kHz/24 bits by Kevin Gray at the L.A.-based AcousTech. Preorders for the Limited Edition LP box, priced at $749, are being taken at the SFS site, with the release date expected to be September 1.