Kings of Leon: Mechanical Bull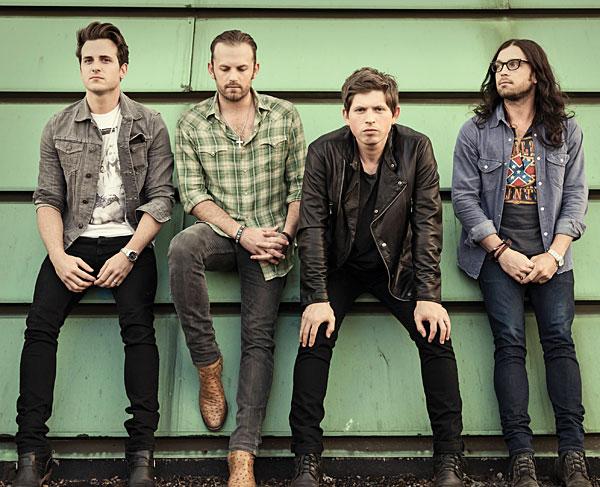 But sometimes the gravy train must be derailed for the greater long-term good of both man and creative machine. A burning, fading KoL put the brakes on for almost three years but have emerged recharged to dispense 42 cojones-shaking minutes of harmonious rawk on their sixth studio album, Mechanical Bull.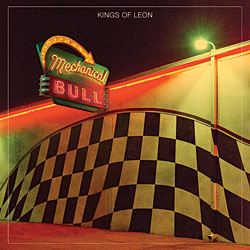 Bull kicks hard and true right out of the pen, as lead track "Supersoaker" spews out the jam all a-jangle in the left channel while Jared's bass and Nathan's drums plant the backline root down the middle before Matthew's chiming, melodic guitar arises in the right. "The good vibration's all over you/I'm glad you mean it," intones Caleb in his throaty but not-too-grizzled drawl. Midway through, the accompaniment subsides to highlight Nathan's left-channel tambourine hits, which echo into the right as Jared's pulsing bass carries the centered melody line until Matthew and Caleb's combined fretboard riffage resurfaces to propel the back half. This is how you rock out in the free world, folks.
The unbridled fun is only just beginning, as Caleb lets loose with a few signature woos and hoos in the street-sassy "Rock City" and distorto-punk of "Don't Matter." The cheerful overdrive of both tracks suggests what the Strokes could do if they ever reversed their laissez-faireness.
Meanwhile, the elegiac "Beautiful War" is prime evidence that touring with U2 can rub off in fruitful ways. The song's measured low-end drama springs from Caleb's pleading Bonolike vox as supported by a heavenly background chorus, with Matthew's Edge-chasing, insistent delayed lines running counterpoint. And "Family Tree" congeals the best KoL has to offer into one swingin' stew where J.J. Cale meets John Fogerty in the swamp lands of steamy shuffling funk.
"The comeback story of a lifetime," Caleb sings wistfully on "Walk a Mile," nicely flavored with strings and Matthew's smoky lap-steel lines. Well, perhaps Bull's impact isn't that dramatic, but it does prove that taking a breather can do wonders for rekindling the auricle soul. All rehail the Kings.
CD
Label: RCA
Audio Formats: 44.1-kHz/16-bit PCM Stereo
Number of Tracks: 11
Length: 42:01
Producer: Angelo Petraglia
Engineer: James Brown
Pressure: It can get to anyone. Just ask the four members of the Followill clan, a.k.a. Nashville's first family of deep-roots rock, Kings of Leon. The three brothers (Caleb, Jared, and Nathan) and one cousin (Matthew) comprising KoL were anointed rock saviors when they burst onto the scene with the guitar-driven Southern-fried primal-blues mash of 2003's Youth & Young Manhood. And their arena-rocking prowess was cemented with the one-two punch of the yearning "Sex on Fire" and the anthemic "Use Somebody" on 2008's best-selling Only by the Night.