Get Back to 8-Track (or Not)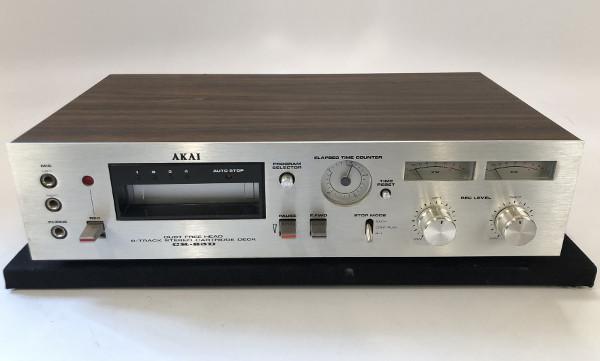 New Jersey-based vintage audio specialist
Skyfi Audio
has something special for AV collectors: a vintage Akai 8-track player/recorder.
Skyfi is quick to label the 1976 piece a novelty item "for someone looking to experience an 8-track tape deck for the first time or an experienced user looking for a nostalgic rush."
And what a rush — assuming, of course, you can even find an 8-track tape at your local flea market. (Actually, there are plenty on eBay.)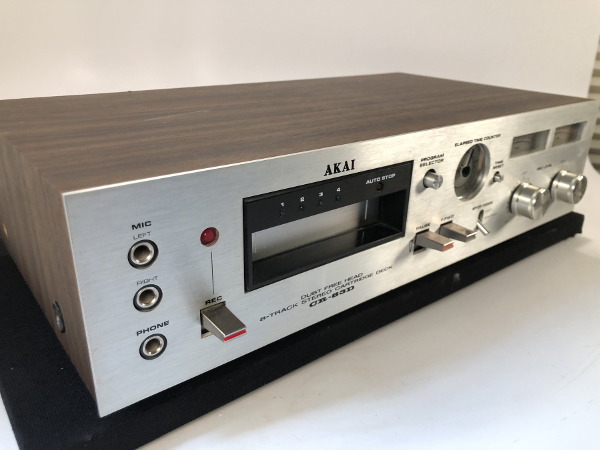 The "elapsed time counter" and backlit VU meters give the Akai CR-83D a distinctively nostalgic, even impressive look. Too bad it represents the worst format in the history of audio.
Skyfi has serviced the deck, lubricating all of its moving parts and replacing belts, but will only qualify it as "mostly working," unable to guarantee its long-term reliability "since most 8-track players were cheaply made."
"We did not test the recording feature(s) as we did not have access to any blank 8-track tapes, and even if we found them we doubt they would function correctly at 40+ years of age."
More to the point, Skyfi writes: "Please note this is by no means a top performing format — so don't expect to hook it up to your hi-fi and be blown away. Sound quality is passable so you should be able to recognize the song :-). Boy are we glad this format came and went — especially in cars!"
Strike it up as a conversation piece. Hey, what did you expect for $399?
Click here to see the original brochure.
For more information on the CR-83D and other vintage audio gear, visit skyfiaudio.com.
Related:
Flops: Fourteen Formats and Technologies That Couldn't Quite Hang On