Eric Clapton: Give Me Strength: The ' 74/ ' 75 Recordings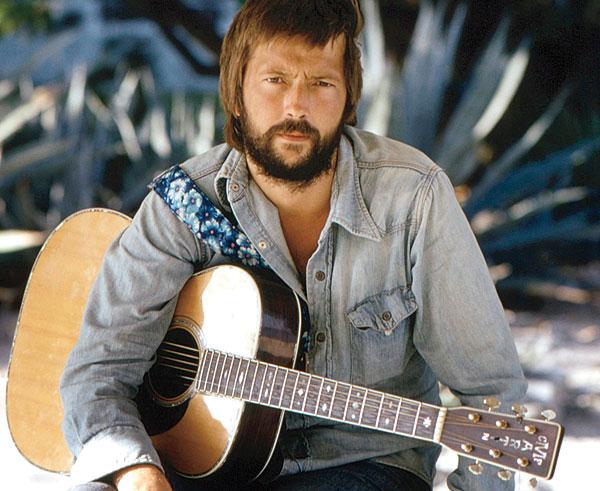 Strength is a six-disc cornucopia of auditory riches, chronicling a period that saw Clapton revise his legend by adding a chameleonic troubadour persona to his E.C. C.V., as stamped into the more placid grooves that dominate 1974's 461 Ocean Boulevard (Disc 1) and 1975's There's One in Every Crowd (Disc 2). To reassure his core followers he hadn't "lost it," 1975's live barnburner E.C. Was Here (expanded mightily on Discs 3 and 4) re-cemented the man's status as the king of cutting heads—just bear witness to the soloing prowess on display in "Have You Ever Loved a Woman," "Little Wing," and "Badge." And "Gambling Woman Blues," the 21-minute bluesology lesson shared with Freddie King on Disc 5, leaves no doubt who could still whip up fresh fretboard cream whenever he wanted.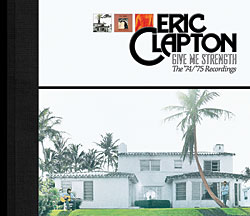 But the real steady rollin' deal is on Disc 6, a Blu-ray containing not only Elliot Scheiner's long-shelved 5.1 mix of 461 but also the original quad mixes done by Tom Dowd for both 461 and Crowd. Scheiner's surround mix opens up the soundstage to better embrace the essence of 461's live-in-studio Tulsa-time vibe, much more than Simon Climie did with his comparatively contained 2004 SACD 5.1 mix. "Motherless Children" gallops out of the gate with Dick Sims' organ vamps pulling up stakes in the rear channels while Clapton's lead vocal is spread wide in the front left and right. Yvonne Elliman's sensual harmonies add the right dollop of honey in the rears on the choruses to "Willie and the Hand Jive." On the chart-topping "I Shot the Sheriff," Carl Radle's bass line holds sway in the subwoofer, and Jamie Oldaker's drum fills vividly roll right into the choruses from the rears, while the reggae-sparked chucka-chucka guitars supply the right level of subtle in the front left, mon. But on the quad mix of "Sheriff," E.C.'s lead vocals unfortunately sound like they were laid down in a racquetball court. Spend extra time with Scheiner's you-are-there mix instead so you can hear Slowhand rightly regain his vaunted Strength.
CD & Blu-ray
Label: Polydor/Universal
Audio Formats: 44.1-kHz/16-bit PCM Stereo (CDs), DTS-HD Master Audio 5.1 96-kHz/24-bit (Blu-ray)
Number of Tracks: 55 on five CDs, 33 on one Blu-ray
Length: 5:46:56
Producers: Bill Levenson (box set), Tom Dowd (original albums), Elliot Scheiner (Blu-ray)
Engineers: Karl Richardson, Graeme Goodall, Carlton Lee, Ronnie Logan, Steve Klein, Don Gehman (original albums), 11 others (additional material)

Eric Clapton was at the crossroads of Personal Hell Avenue and Professional Conundrum Street as the calendar turned to 1974. His crippling heroin addiction derailed the creative momentum he achieved with Derek and the Dominos and Layla in 1970, and it took him a few long, painful years to emerge from the haze and return to chasing down his one true muse with guitar (and not needle) in hand. The jam-packed Give Me Strength: The '74/'75 Recordings box set charts his sonic recovery.