DIY Reader Home Theater: The SmX Theater
This homeowner takes DIY to another level.
I fell in love with movie theaters after my first outing—to see Star Wars as a kid in the '70s. Since then, the moviegoing experience has fascinated me every time.
Ten years ago, my wife and I purchased our first house. Not knowing much about home theaters, we built a modest movie theater. Because of the odd shape of that particular home, a professional installation was not going to work. Consequently, we settled for a projector and a wall with some theater decorations.
When we purchased our next home five years ago, this time we knew we wanted to invest in a full-blown home theater. I researched online and came across AVSForum.com. The site featured a section detailing dedicated home theater construction, and I followed it for over a year. With my handyman background, I decided to take the plunge and build a theater.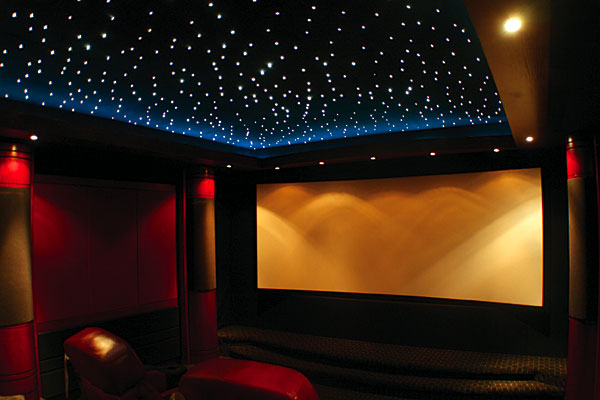 The couple of rooms I was thinking of converting to the theater were simply not big enough, so we decided to use our two-car garage where we stored junk. The garage was an ideal size for the project, 22 by 18 by 9 feet 4 inches, giving me enough room to build the theater the right way.
It took about 110 sheets of drywall to complete our theater shell—the same amount of drywall used to build some of the houses out here in Florida! We used a great sound-isolating product between the dual layers of drywall called Green Glue that helps keep the sound within the theater. The walls we constructed took some space away from the original area because they were stagger-studded with dual layers of drywall. The final dimensions are 20 by 15 by 9 feet, after all was said and done.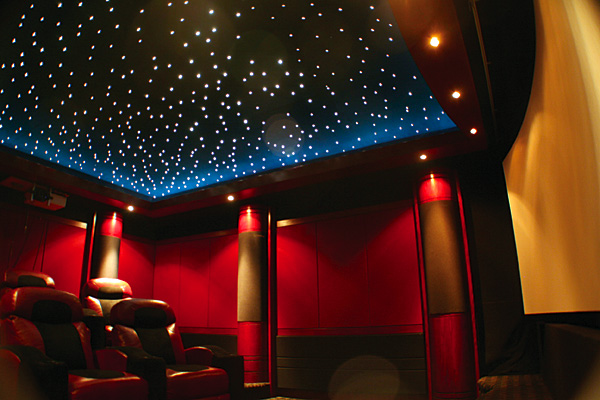 I then turned to a talented guy on AVSForum named Bryan Pape, who helped us design the acoustical treatments for our theater. These acoustical treatments help tame the audio in the room, minimizing the need to EQ the room.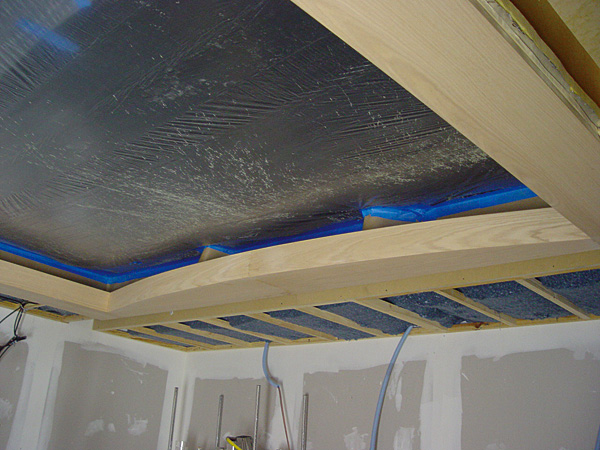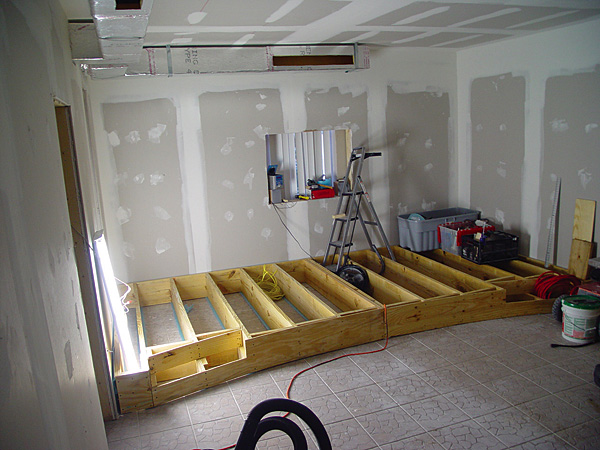 Once I purchased my projector (an Optoma H-79), I began my hunt for an acoustically transparent projection screen. After months of research, I came across an audio transparent screen material that was everything I was hoping for called SmX. Once I installed it in my theater, many other people online were interested in trying it as well. Hence, I started a screen company as a result of my DIY journey! The SmX DIY screen in our theater is 12 feet wide and curved, with a 2.35:1 aspect ratio.
Another really great device we installed was a D-BOX motion platform that vibrates the row of seats along with the movie. (See the review on page 140 of this issue of HT.) This is an incredible experience.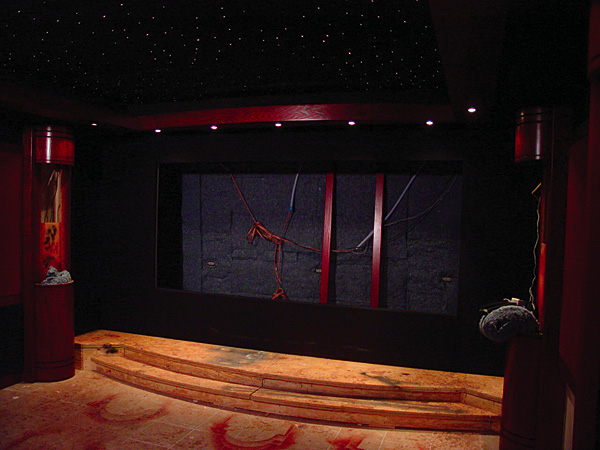 For audio equipment, we used Klipsch's new THX Ultra 2 7.1 surround system with a Danley DTS-20 subwoofer. These are powered by four Crown XTi series amps. To play movies, we used a custom-built HTPC.
Upon completion, we ended up spending a little over $50,000 between the theater and the equipment. The total building time was about eight months because we completed the project in our free time. The actual work time would total about one month.