Criterion Collection in 4K: The First Wave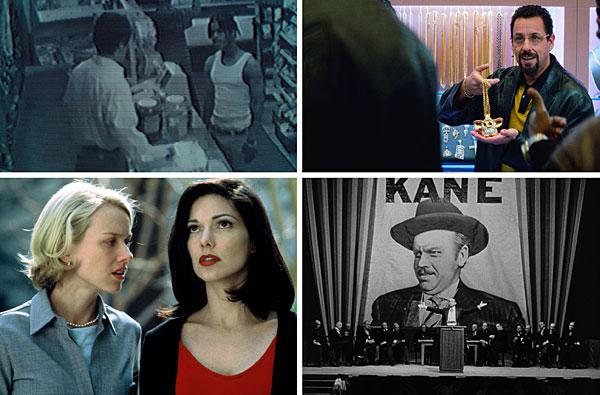 Once the Ultra HD Blu-ray disc format showed that it had legs, one question I found myself regularly being asked was, "When is The Criterion Collection going 4K?" The esteemed boutique label certainly didn't rush in, but by the end of 2021, fans and collectors were offered four premiere releases:
Citizen Kane
,
Menace II Society
,
Mulholland Dr.
, and
Uncut Gems
. This curiously curated quartet aims to satisfy a variety of audiences and come packaged in 4K + Blu-ray combo editions with deluxe slipcases (
Kane
is more of a sleeve, but the unique packaging design is pretty wild), along with substantial booklets (they had the most fun with
Gems
). And in a nice touch that bodes well for the future of the Collection, the 4K versions are all presented in Dolby Vision HDR. So how do these discs stack up in the age of Ultra HD?
Citizen Kane
One of the most welcome titles in this group, Kane has long been hailed as the greatest movie ever made. It marked the brilliant debut of Orson Welles, who directed, co-wrote and starred as Charles Foster Kane, a fictitious tycoon based in part upon William Randolph Hearst. In actuality, Kane was the very first title that Criterion ever put out on laserdisc, yet one that they never revisited on Blu-ray (or even DVD for that matter) until now. This is also the priciest of the first wave because it contains a hefty four platters total, the 4K and three HD Blu-rays: the movie and two discs of extras. (More on those in a moment.)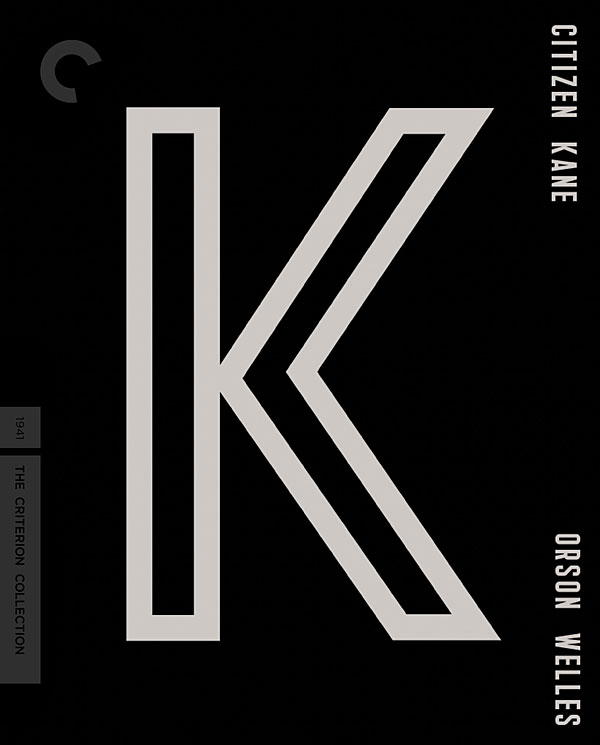 The best available source elements were scanned at 16-bit 4K for this edition, with some benefits. The blacks are extremely black and there's appreciable detail in shadowy faces, plus fine nuances like freckles, snowflakes, and the pulpy grit of newsprint are preserved. Film grain is maintained, but some video noise is introduced as well, and many shots are undeniably soft-looking.
The audio required a great amount of restoration to offset eight decades of degradation, and while the resulting true mono LPCM track is not distinguished in any particular way, it sounds sufficiently clean. In addition to three audio commentaries (filmmaker Peter Bogdanovich and Pulitzer Prize-winning film critic Roger Ebert, both from 2002, plus a new one from scholars James Naremore and Jonathan Rosenbaum), there are fresh documentaries, rare old documentaries, and modern programs assembled from vintage footage. Unfortunately, early Kane releases contained a defective disc, specifically Blu-ray Disc 1 (the movie), so the 4K disc is not affected. But the good news is that there's a replacement program, and new, corrected stock has been made available as of January 19.
Menace II Society
Twin brothers Albert and Allen Hughes made an indelible impression with their first feature film, Menace II Society. Barely 21 at the time of its release, the duo crafted an unapologetically raw and extremely violent tale about growing up on the unforgiving streets of Watts, one fraught with drugs, crime, and racism that is every bit as relevant today.
The master of this directors' cut comes from the original camera negative, supervised by DP Lisa Rinzler and co-director Albert Hughes. Colors are unexpectedly bold and lively, with a bright image washed by Los Angeles sunshine, touched by film grain, and revealing some noise in a few shots. The disc defaults to a new 7.1-channel soundtrack mix approved by Albert Hughes and sound supervisor Steven Williams, though the original 2.0 mix is also available. The profanity-laced dialogue is always on-point and dramatic sound effects such as a helicopter flyover and wild gunshots are now enhanced.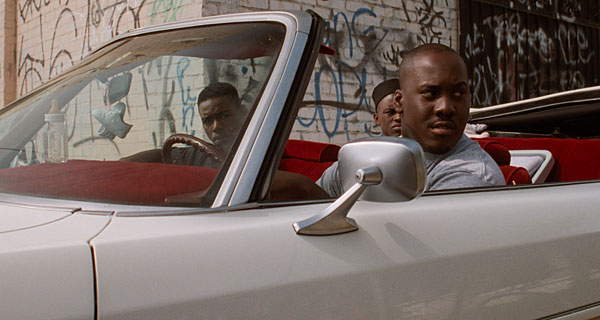 The movie was released on Criterion laserdisc in the early '90s and much of that content repeats here, most notably a separate commentary track by each brother. These appear alongside a new select-scene commentary with Rinzler, a mix of new and old interviews, and quite a bit more.
Mulholland Dr.
Rather than to try to explain this unusual movie again after all these years, I'll just say that I don't completely understand Mulholland Dr., but writer/director David Lynch has a great gift for making the bizarre extremely watchable and convincing audiences to stick around and let it all play out. There's a bright-eyed young actress auditioning for her first movie, the director who's losing control of his career and personal life, a mysterious beauty with amnesia…and a monster living out behind a Winkie's restaurant? (The back-cover summary calls it a love story, so let's go with that.)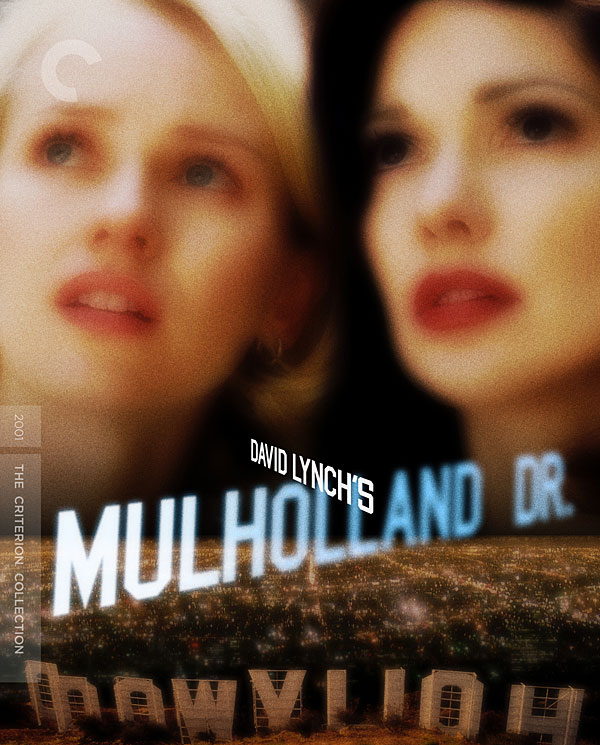 Mulholland's 4K restoration was supervised by Lynch and DP Peter Deming, although this might not be ideal fodder for the format, as the significant grain tends to impart a recurrent softness to the image. Crisp details can emerge, and blue eyes and red lipstick pop, but distracting video noise appears in instances of smoke. The DTS-HD Master Audio 5.1 track sounds fine, with clear dialogue and a nice balance to Angelo Badalamenti's score.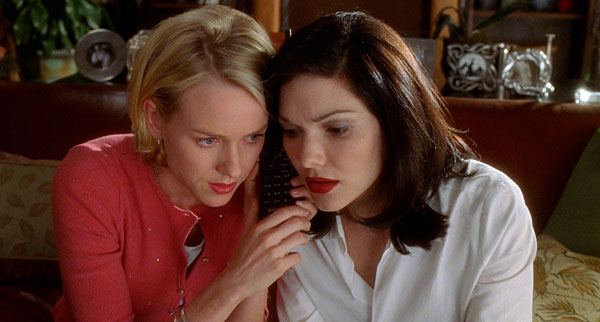 There's nothing extra on the 4K disc, and like other Lynch films there are no chapters, but the bundled regular HD Blu-ray packs extensive interviews with cast and crew plus one deleted scene.
Uncut Gems
Kudos to Benny and Josh Safdie (another pair of filmmaking brothers!) for crafting a movie so intentionally stressful—the better to recount the plight of manic jewelry merchant Howard Ratner (Adam Sandler, reminding us that he's capable of more than just insipid Netflix "comedies") as he navigates his acquisition of a once-in-a-lifetime stone amidst a series of ill-advised decisions. Howard is fairly despicable, and yet we can almost sympathize with him, or at the very least I wanted things to work out so the knot in my stomach could be resolved.
Mastered from a scan of the original 35mm film negative, Uncut Gems displays the most dramatic HDR of this group, adding visual pop to flashlights poking around a mine, flaunting a spectacular dance of color inside the prized opal, and energizing a black-lit nightclub scene. There's also plenty of noise, and it's apparent that the movie was not shot with especially sharp focus.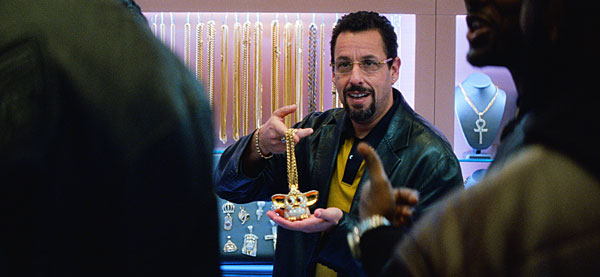 Gems' Dolby Atmos soundtrack incorporates an aggressive mix of electronic music and other elements that contribute to the calculated cacophony. The wealth of bonus content contained here blows away the original Lionsgate HD Blu-ray, and includes short films, interviews, plus a commentary by the brothers and others. (This is the only movie in this group not previously released by Criterion in some format or another.)
Collected Thoughts
All the films in this group are outstanding in their own way, certainly, but I can't say that I was wowed by the video quality of any of them. Three (all but Uncut Gems) state "New 4K digital restoration" on the back cover, and yet I wouldn't even think about popping in one of these discs to show off the Ultra HD difference.
Not part of the initial wave, The Red Shoes showed up a few weeks later. This was another 4K/Blu-ray combo, but one packaged in a simple clear keepcase. A 1948 ballet drama from Powell/Pressburger, The Red Shoes is a nigh-legendary example of the bygone three-strip Technicolor process and a go-to for Criterion. It was previously issued on laserdisc, DVD, and Blu-ray, and upon first viewing it makes a strong showing on 4K/Ultra HD disc. The palette is intoxicating (no shock that crimson is the star) and the entire full-frame image frequently sparkles with its clarity, even while working from a more-than-a-decade-old 2009 restoration as its source.
The good news here is that Criterion is finally in the 4K/Ultra HD Blu-ray game. But the even better news is that the company's best is yet to come.
Citizen Kane
Ultra HD Blu-ray
Studio: Criterion, 1941
Aspect Ratio: 1.37:1
HDR Format: Dolby Vision, HDR10
Audio Format: Linear PCM 1.0
Length: 120 Mins.
Director: Orson Welles
Starring: Orson Welles, Joseph Cotten, Dorothy Comingore, Everett Sloane, Agnes Moorehead, Ruth Warrick
Menace II Society
Ultra HD Blu-ray
Studio: Criterion, 1993
Aspect Ratio: 1.85:1
HDR Format: Dolby Vision, HDR10
Audio Format: DTS-HD Master Audio 7.1
Length: 97 Mins.
Directors: The Hughes Brothers
Starring: Tyrin Turner, Larenz Tate, Jada Pinkett, Samuel L. Jackson, Charles S. Dutton, Bill Duke
Mulholland Dr.
Ultra HD Blu-ray
Studio: Criterion, 2001
Aspect Ratio: 1.85:1
HDR Format: Dolby Vision, HDR10
Audio Format: DTS-HD Master Audio 5.1
Length: 147 Mins.
Director: David Lynch
Starring: Naomi Watts, Laura Elena Harring, Justin Theroux, Mark Pellegrino, Ann Miller, Dan Hedaya
Uncut Gems
Ultra HD Blu-ray
Studio: Criterion, 2019
Aspect Ratio: 2.39:1
HDR Format: Dolby Vision, HDR10
Audio Format: Dolby Atmos with TrueHD 7.1 core
Length: 135 Mins.
Directors: Josh & Benny Safdie
Starring: Adam Sandler, Julia Fox, LaKeith Stanfield, Kevin Garnett, Eric Bogosian, Idina Menzel