Collaboration Is a Winning Strategy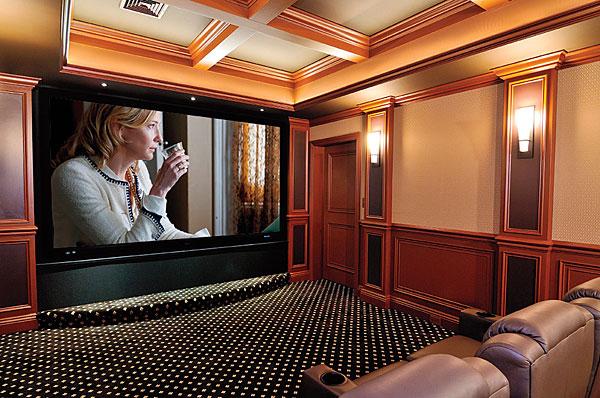 This theater's classy and tasteful design was an idea that had been rolling around in Joel Chasen's mind for over 20 years. "I had always done all of my equipment purchasing, setup, configuration, programming, and tweaking on my own," said Chasen. "For my ultimate theater, I wanted to go beyond the scope of what I could accomplish by myself and sought out professional help. However, it was important to find people willing to collaborate."
Chasen hired two companies to help him out. Design Installations did the pre-wiring, equipment selection, installation, and calibration. AcousticSmart did the architectural plans and room build-out. Both companies were open to following Chasen's lead and shaped his ideas so they could be implemented properly.
One of the biggest challenges was the basement's narrow dimensions (12 x 20 feet). Chasen wanted to incorporate as much seating as possible, so AcousticSmart made custom seats with narrower armrests and seating surfaces.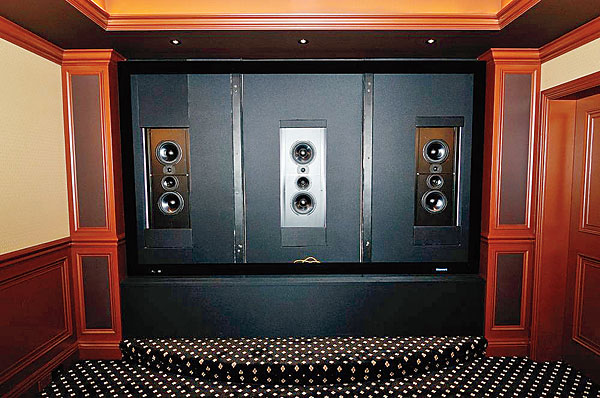 Design Installations offered Chasen equipment suggestions and recommendations, which he followed up with his own research. Sometimes he'd agree and other times offer his own alternatives. Some items he already owned included media players plus a Motorola DVR cable box. He also purchased an Emotiva XPA-3 amp for the LCR speaker array and an Oppo BDP-93 Blu-ray player on his own.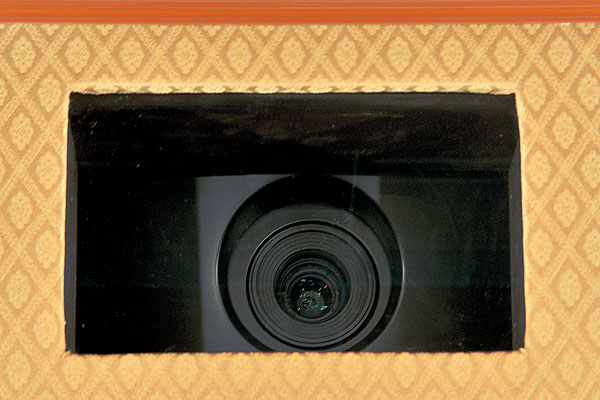 Design Installations chose the rest of the gear, including the Runco LS12d 3D projector paired with a 120-inch 16:9 Stewart Luxus Deluxe FireHawk G3 Microperf screen. Triad In-Wall Gold/6s speakers are located behind the screen, with two JBL S4S in-wall subwoofers beneath it. Triad In-Wall Silver/4s speakers are used as side and rear surrounds, installed behind cutouts in the acoustic panels. The projector is mounted on a shelf in a utility space behind the theater and projects through a window. To meet Chasen's requirement that all equipment be hidden, the equipment roll-out rack was placed inside a small utility closet directly outside the theater.
Contacts
Design Installations
(203) 847-2777
designinstallations.com
AcousticSmart
(516) 623-5711
acousticsmart.com