Child's Play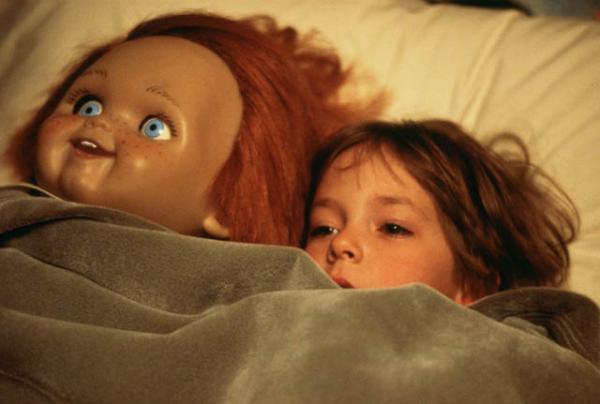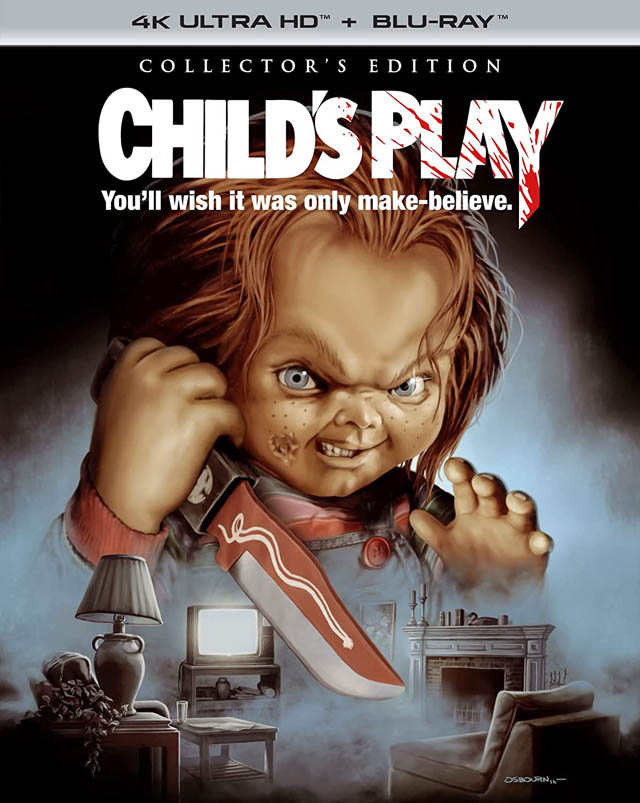 Independent label Shout! Factory is releasing the first three movies in the series in various configurations on their "Scream Factory" imprint, all with new 4K scans of the original camera negative with Dolby Vision HDR, remixed Dolby Atmos soundtracks, and fresh extras. The fine details of the cinematography are laid bare in this remarkably sharp transfer, beneath a substantial layer of film grain. There's a real zazz to the colors throughout, thanks to the unexpectedly vibrant production design, peaking in the look-at-me! vivid toy hues. The shadowy interiors surrender a tremendous amount of picture information, whereas the nighttime exterior sequences are extremely well-lit with plenty of contrast.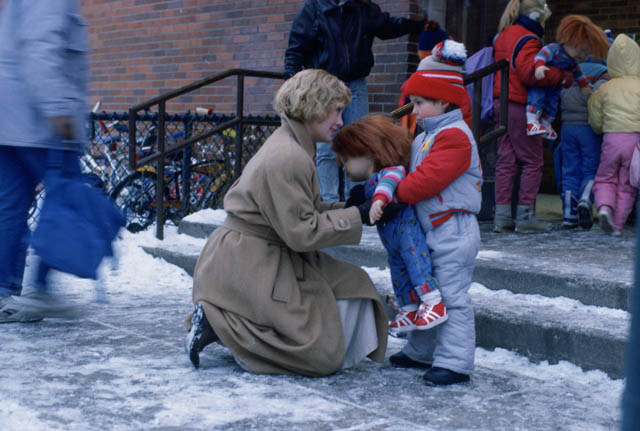 As with many a memorable horror film, Child's Play relies heavily on the music to build its tension, and Joe Renzetti's score does its job better than ever within the immersive new Atmos presentation. The subject matter lends itself to overhead audio, and a couple of lightning storms and especially a scene inside an overturned car, with Chucky running around and on top of it, work like gangbusters. Traditional surround has its day as well, with scurrying off-camera footsteps and some sizable explosions.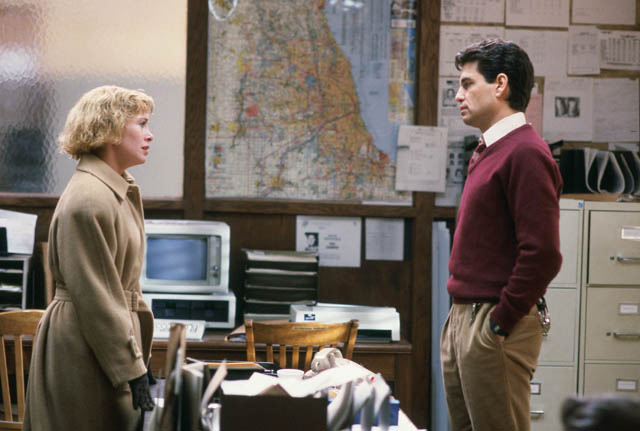 This first installment in the ongoing franchise is proffered in a three-disc set, with the remastered feature accompanied by a trio of full-length commentaries plus a humorous select-scene track with Chucky himself (Brad Dourif, in character and proving what a cool dude he is). All of that is also included on an HD Blu-ray, along with lots of new interviews; and then another HD Blu-ray is crammed with previously released standalone bonus content.
Ultra HD 4K Blu-ray
Studio: Shout! Factory, 1988
Aspect Ratio: 1.85:1
HDR Format: Dolby Vision, HDR10
Audio Format: Dolby Atmos with TrueHD 7.1 core
Length: 87 mins.
MPAA Rating: R
Director: Tom Holland
Starring: Catherine Hicks, Chris Sarandon, Alex Vincent, Brad Dourif, Dinah Manoff, Tommy Swerdlow
Chucky, the possessed plaything who would go on to become one of the premier icons of late 20th-Century horror, got his start right here in this 1988 outing. When a dying serial killer with a fondness for the occult transfers his soul into the only vessel available—the hot new talking doll on display at a toy store—little Chuck winds up going home with a single mom and is soon in the hands of a cherubic six-year-old boy. Before long, the murderer's old ways emerge, and the bodies begin piling up. Since the police never suspect the talking doll, the wrong person soon winds up in custody, leaving the real killer free to strike again and take his schemes to the next level. The story moves briskly and disturbingly, as a truly evil adult takes advantage of a trusting child and puts him in harm's way, and I forgot just how well the old-school special effects hold up.