CD Review: Blackfield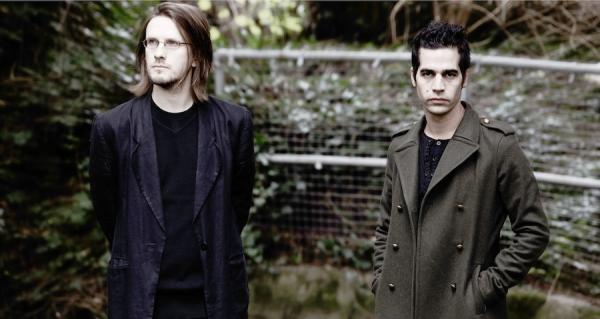 Sure, it's great when one musician can collaborate with another in a faraway country and end up with something impressive — even when the two never spend any time together in a studio. The wonders of the digital age have made it easy to carry on long-distance recording relationships.
Some musicians, however, would prefer to be old-fashioned about it. Take Blackfield, for example, the collaboration between Porcupine Tree frontman Steven Wilson and Israeli artist Aviv Geffen. To create their third CD, Welcome to My DNA, the guys actually did record together, in both London and Tel Aviv. Says Geffen: "It wasn't an e-mail album."
After all, DNA isn't generic music that you can just e-mail in. Rather, it's concise songcraft that you must sweat over until you get it right. At the same time, wafting into the songs are cool-sounding atmospherics; think early Radiohead, a smidgen of Pink Floyd, and — why, of course — Porcupine Tree.
Wilson and Geffen share vocal and guitar duties throughout, and they're backed by pianist Eran Mitelman, bassist Seffy Efrati, and drummer Tomer Z. On the opening "Glass House," the entire band shines as it moves things along in a relaxed but catchy fashion. Contrast that with the following track, "Go to Hell," which features a raging message that, say, thrash-punkers Poison Idea would be proud of. That said, the pretty pop arrangement wouldn't stand a chance in a moshpit.
The contrasts continue. "Rising of the Tide" is a gem that displays just the right amount of piano and lead guitar. Next, "Waving" sounds a bit like Oasis in rootsy mode, thanks to a wonderful acoustic beginning. But "Blood" flows with powerful riffs that are both exotic and molten.
Wilson and Geffen always seem to be busy with multiple projects. Luckily for us, each was still able to hop on a plane and disregard jetlag to bring us Blackfield's best album yet.