Casual and Luxurious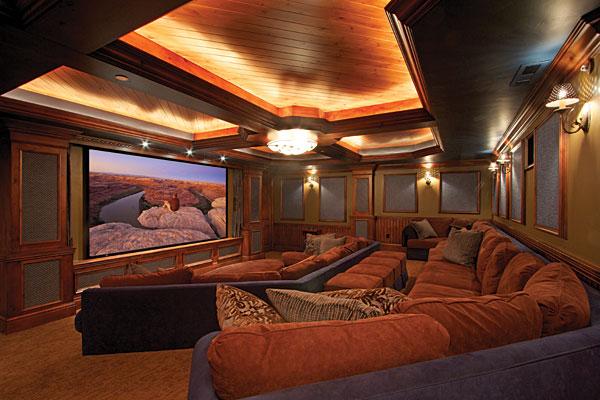 Park City, Utah, boasts three world-class ski resorts. Canyons, the largest of the three, offers ski-in and out access to The Colony, a residential area where the homeowners of this theater reside part-time. When they aren't on the slopes, this couple likes relaxing and sharing their custom home theater with friends and family.
"Full acoustical isolation to prevent sound leakage to the rest of the house was a major factor," said Taylor Syphus of Lifestyle Electronics. "The floor above includes a kitchen, great room, and game room. We engineered the isolation system and Craig Construction built it."
Rather than a dedicated theater, the owners preferred a family-style room with seating for 14 or more. They don't always watch movies with the lights completely out, so it was necessary to use a projector/screen combo that ambient light wouldn't compromise. The Runco VX-22d projector has a 2,850 ANSI lumen output and is perfectly matched with the Stewart Luxus FireHawk G3 screen for more open theaters.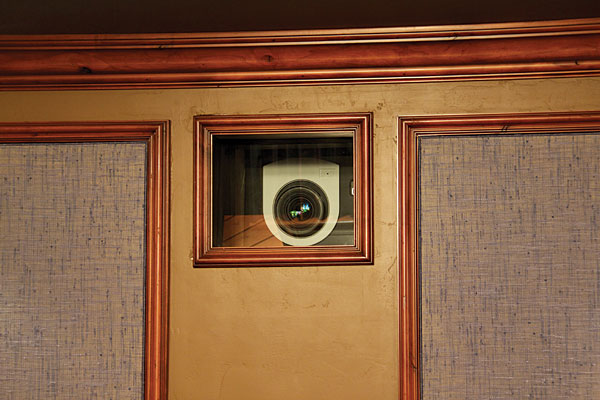 The screen is microperfed for acoustical transparency, which made it possible to place a Meridian A350i active in-wall speaker for the center channel behind it. Two more were placed on either side of the screen behind acoustically transparent fabric, along with four A320i side- and rear-channel speakers. Two chest-thumping, JL Audio f-113 2,500-watt, 13-inch subwoofers round out the 7.2 surround system.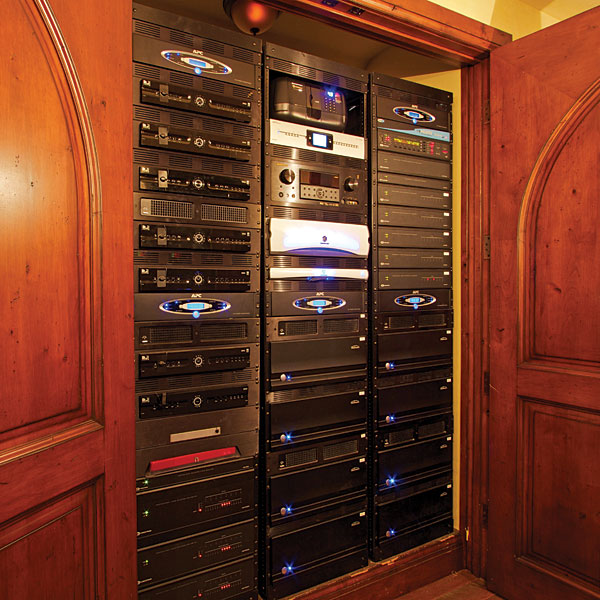 The theater offers casual seating and comfort, and was designed so guests could move about easily during the homeowners' many parties and special events.
Contact Lifestyle Electronics, Park City, Utah, (435) 615-1515, lifestyleelectronics.com