The Brain Box: Cerebral Sounds of Brain Records 1972-1979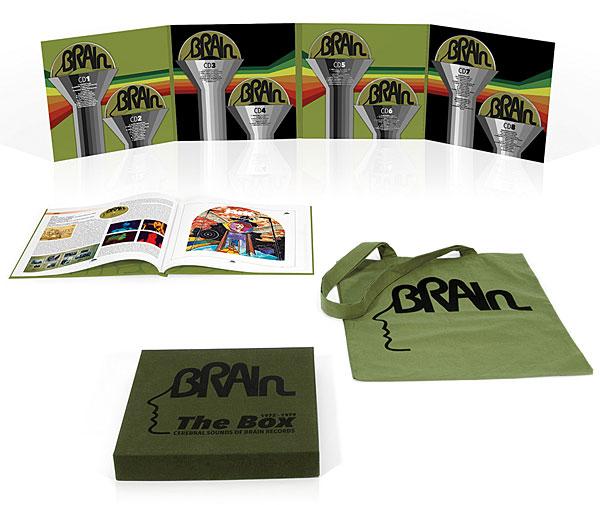 The term Krautrock itself was derived from a decidedly non-PC term of the day that was born not out of malice but more of a wink/nudge by British music-scene commentators, and it stuck. At the forefront of the movement was legendary 1970s German label Brain Records, which was based in Hamburg. Brain was, well, the brainchild of Günter Körber and Bruno Wendel, a pair of forward-thinking A&R men at the independent, eclectic Ohr label who saw an opening for creating their own special imprint that would cater to a burgeoning underground-hungry German audience.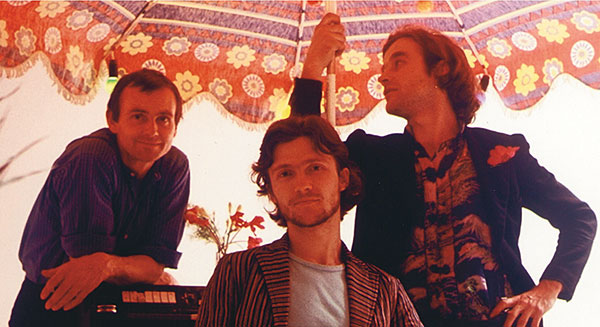 That semi-brief Geschictsunterricht (history lesson) now brings us right to the sounds at hand—namely, the eight discs of Krautrock offerings found within The Brain Box: Cerebral Sounds of Brain Records 1972-1979. Executive-produced and meticulously compiled by Mark Powell (of Esoteric Recordings fame) and masterfully remastered by Eroc (the professional nickname of Joachim Heinz Ehrig, drummer/bandleader of psychedelic progsters Grobschnitt, who can be found on Discs 1 and 4), The Brain Box features 83 songs and over 10 hours of sheer Schall (sonic) bliss. It's a top-shelf box-set representation of a movement that may have had limited U.S. market penetration at best back in its heyday but is no less worthy of such historical (re)assessment. It's worth noting that the highly influential Brainsigned proto-punk/electronic band Neu! is unfortunately unrepresented in this collection because of licensing issues, albeit through no lack of trying on Powell's part.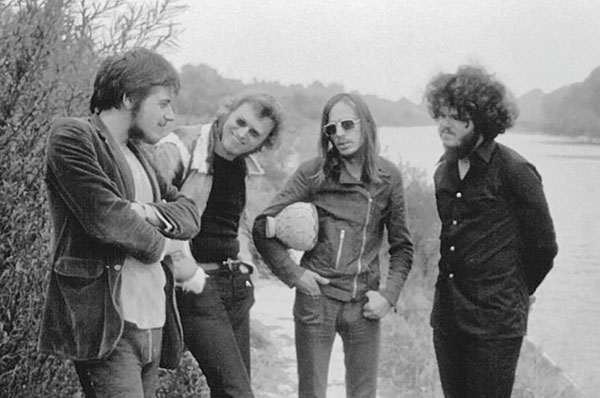 When I was but a wee, budding progressive-music aficionado, I would seek out whatever Krautrock offerings I could find via import CDs—usually in the bins at Tower Records or via fellow editors' finds on their business trips to Japan—but thanks to The Brain Box, I can revisit some familiar early friends and enjoy the ones that got away—all in much better quality.
And right out of the box, Brain scores high marks with the very first track on Disc 1—"Leave Me," by the Scorpions, from their 1972 album, Lonesome Crow. Yes, it's the very same Scorpions you're thinking of—the popular '80s metallic crunchers of "Rock You Like a Hurricane" and "Blackout" notoriety—but here, you can hear their more trippy, echo-laden, stereo-soundfield-challenging origins.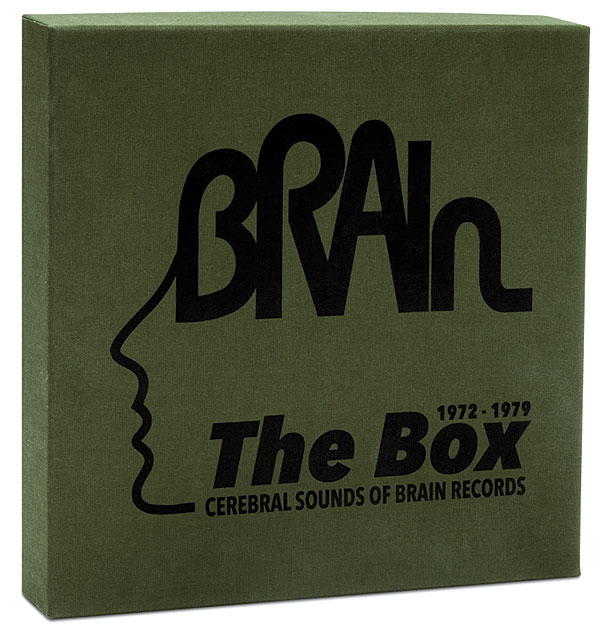 From there, it's a veritable smorgasbord of Brain-tastic earworms; take your pick from disc to disc. Jane flies us through 8 minutes of Pink Floydian "Daytime" (Disc 1). Tangerine Dream continues to pioneer brooding electronic synth stories with "Circulation of Events" (Disc 2). Embryo hatches an off-kilter, underwater-vocal course on "A Place to Go" (Disc 3). Guru Guru regales us with the dreamy-dreamy percussive jangle of "The Story of Life" (also Disc 3). The aforementioned Grobschnitt brings sunspots to life with an ominously building organ-and-bass dirge on "Solar-Music, Pt. 1" (Disc 4). Harmonia perfects their synth supergroup Stimme (voice) with "Walky-Talky" (also Disc 4). Popol Vuh unveils their mystical ambient tone poetry with "Engel der Gelgewart" (translation: "Angel of the Gel"; Disc 5). Anyone's Daughter builds a symphonic rock empire with four separate parts of "Adonis" (also Disc 5). Gryphon wriggles and wrestles with the Medieval form on "Second Spasm" (Disc 6).
Meanwhile, Discs 7 and 8 comprise a pair of live double albums culled from two successful Brain Festivals held at the Grugahalle in Essen in 1977 and 1978. Highlights abound, from Novalis's classically influenced lyricism of "Wer Schmetterlinge lachen hört" (translation: "Whoever Hears Butterflies Laugh") and Gate's one-two crunch/punch of "Heart" and "Herrenwies" (translation: "Men's"; Disc 7) to the Release Music Orchestra's hopeful, jazzy sax jaunt combo track "New Day/Meadow" and Ruphus's warbling scat-fusion two-fer to close the set, "Joy" and "Inner Voice" (Disc 8).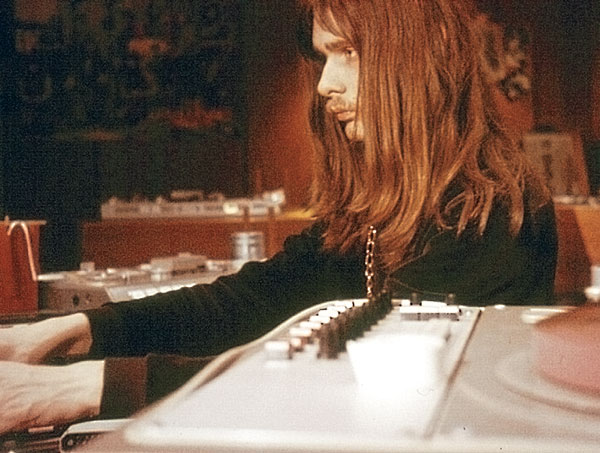 I could go on and on (and you know I would if I had the room for it), so let me just say this in closing: Open up your mind to the endlessly adventurous aural brainpan of The Brain Box. Its treasure trove of endlessly cortex-stimulating sounds are worth your undivided achtung, baby.
CD
Label: Brain/Vertigo/Capitol/UMG
Audio Formats: 44.1-kHz/16-bit PCM Stereo (CD & download)
Number of Tracks: 83 on 8 discs
Length: 10:07:13
Producers: Mark Powell (executive producer, box set), Gert Gliniorz (box set), over 50 others (original recordings)
Engineers: Eroc (remastering), over 60 others (original recordings)
Let there be Kraut! So goes the Kampfschrei, or battle cry associated with the Krautrock movement of the 1970s. If you're unfamiliar with this relatively experimental musical form, it probably won't surprise you to learn Krautrock's origins are rooted in, of course, Germany. Rather than follow the more blues-based framework that served as the springboard for much of the rock that came out of the U.K. and U.S. during that era, the progenitors of Krautrock sought to build their music more on the avant-garde and progressive fringes, laying down a free-form template for the post-punk, improv jazz, electronic, ambient, and even New Age tuneage that would follow. Incidentally, the scene also has been referred to as kosmische Musik, or cosmic music—and rightly so, since its practitioners often seemed to shoot for the stars.