Best Gear of March 2021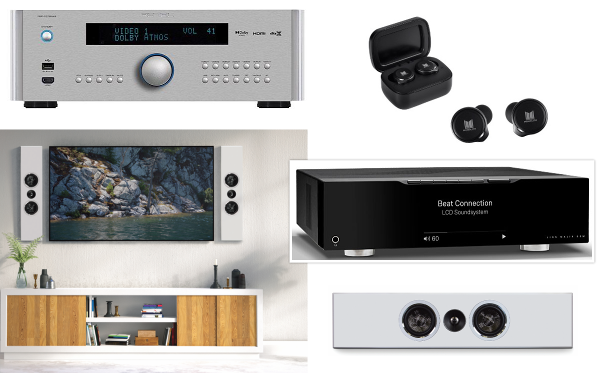 Spring at last. Birds are chirping, flowers are poking through the ground, and the pandemic is finally loosening its grip on a public desperate to return to "normal." Along with the Gift of Spring, March delivered an international mix of gear, including wireless earbuds that bring a personal twist to on-the-go listening, a fantastic space-saving speaker system from one of Canada's most popular audio brands, and the latest Top Pick offerings from two family-owned hi-fi companies that have been operating in far-flung parts of the world for decades. If there's one thing remains certain in these uncertain times, its that home entertainment in its many forms will remain front and center in our domestic lives even as we cherish life beyond more than ever.

Rotel RSP-1576MKII Surround Sound Processor: $3,500
Rotel is one of those brands you don't necessarily hear a lot about even though it has been building quality audio gear for more than 60 years, while earning the respect of audiophiles around the world. The company was founded in Tokyo and remained in Japan for four decades until Peter Kao, nephew of founder Tomoki Tachikawa, moved its operations to Hong Kong 22 years ago where the brand is based today. The new RSP-1576MKII surround sound processor is an update of 2018's
RSP-1576
that brings the outstanding Dirac Live room-correction system into the mix.
Sporting the same clean lines as its predecessor, the 1576MKII provides Dolby Atmos and DTS:X processing and supports system configurations with up to 7.1.4 channels with a clear emphasis on audio performance, as evidenced by its 24-bit/192kHz Wolfson digital-to-analog converters (DACs), homegrown toroidal transformer, and distortion-reducing circuit layout. Rounding out its capabilities are aptX-enabled Bluetooth streaming and a moving-magnet phono stage that joins seven HDMI 2.0b inputs.
Unlike the "lite" version of Dirac Live that tops out at 500 Hz, the full bandwidth version offered here with "bass control integration" did a great job of removing room anomalies from the sonic equation. Whether watching movies or listening to music, reviewer Al Griffin found that "Dirac Live correction sounded surprisingly good, with none of brightness and glare that other systems like Audyssey MultEQ XT32 can introduce."
The Rotel brought a "wonderfully dynamic quality" to the chaotic soundtrack of John Wick 3, including the intense fight sequences for which the film is known. Music also came alive with the Dirac processing tightening up the bass and creating a coherent blend between the subwoofer and main speakers. "This was evident when listening to Bill Frisell's "Blues Dream," from the CD With Dave Holland and Elvin Jones: "Holland's standup bass had a rich, rounded quality, but there was a linearity to it that made it easy to distinguish the full range of high to low notes as he dug into his solo." The RSP-1576MKII lacks onboard network streaming and support for Dolby Vision, features that will be missed by some, but it never falls short in its achieving its mission of delivering top-notch sound.
AT A GLANCE
Plus
Dolby Atmos and DTS:X processing
Dirac Live Full room correction
Fully backlit remote control
Minus
No Dolby Vision pass-through
Music streaming options limited to Bluetooth
Lacks setup and control app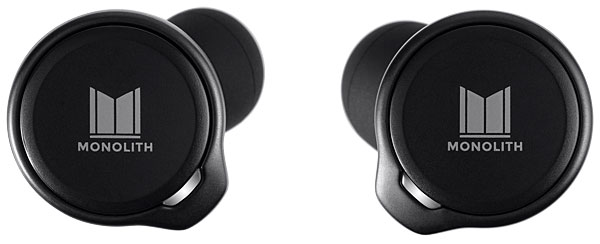 Monolith by Monoprice M-TWE True Wireless Earbuds: $130
The internet-based company Monoprice built a name for itself selling low-cost AV cables and accessories but in recent years has expanded into
home theater speakers
,
subwoofers
, and other core A/V categories with
impressive results
. That expansion continues with a special set of wireless earbuds offering three modes of noise cancellation, streaming via aptX-enabled Bluetooth, compatibility with Sonarworks' excellent SoundID technology, and a robust battery life — all for $130.
Hands down, the coolest feature of the M-TWE earphones is the ability to use the SoundID app to create a sound profile based on your hearing acuity and listening preferences. Once you download the app and conduct a short listening test, the system generates a unique sonic fingerprint that improves and personalizes your listening experience.
Listening to Sia's "Hey Boy" and Benny Blanco's "You (with Marshmello & Vance Joy)" on Spotify, reviewer Leslie Shapiro was rewarded with nicely balanced sound, strong stereo imaging, and a wide open soundstage. "The upper bass sounded tight and punchy [and] Sia's voice was clean and natural and its pleasant gruffness accurately conveyed." Making a good thing even better, the M-TWE earbuds are sweat-resistant and super comfortable, even after hours of listening.
AT A GLANCE
Plus
Long battery life
Comfortable fit
Compatible with SonarWorks SoundID app
Minus
Complicated LED indicators
No track controls on touchpads
Sound quality reduction with ANC off