Best Gear of July 2020 Page 2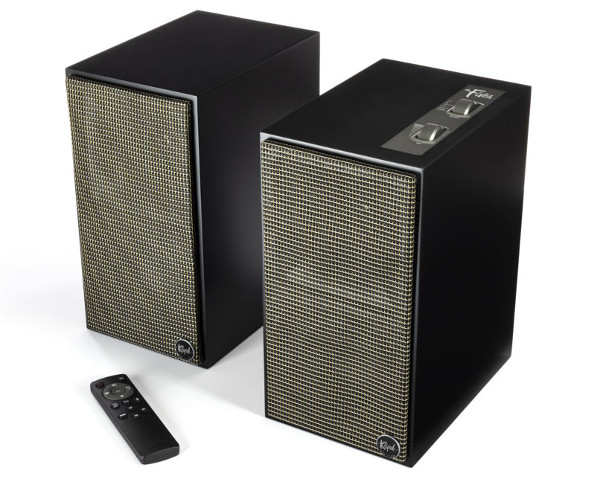 Klipsch The Fives Powered Speaker System: $799
If you had to pick one word to describe The Fives, it would be "versatile." These foot-tall speakers are equipped with a generous helping of onboard power and just about any type of connection you could want — including phono inputs, an audio return channel (ARC)-enabled HDMI port (great for TV hookups), and Bluetooth streaming to name three of the seven options. In other words, The Fives will accommodate a variety of setups without you having to worry about hunting down an outboard amp or receiver. More to the point, they play loud and will light up a good sized room with rich detailed sound and surprisingly robust bass. Here's how I described their sound in the review: "Johnny Depp's expressive vocals on [the John Lennon song] "Isolation," backed by Jeff Beck's haunting slide guitar, was a standout on Tidal. The Fives were particularly adept at revealing the gentle vibrato of Depp's voice, while conveying the gritty yet fluid character of Beck's guitar." If you're looking for a good sounding, versatile speaker system, start here.
AT A GLANCE
Plus
Versatile
Easy to set up
Solid construction
Good sound with powerful bass
Minus
No tone controls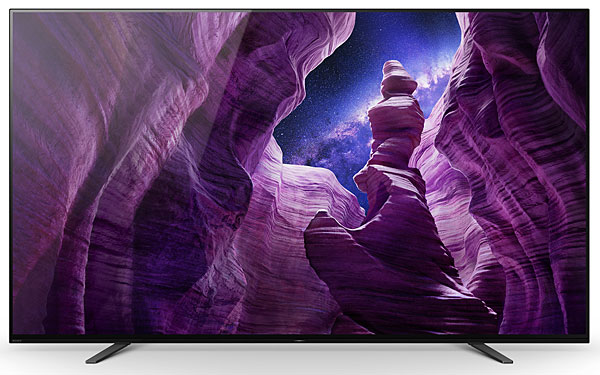 Sony Bravia XBR-65A8H OLED Ultra HDTV: $2,800
Sony jumped back into the OLED game in 2019, a full decade after it introduced the world's first OLED TV in 2008, and continues to build on the resounding success of the Master Series
XBR-65A9G
, our
2019 Top Pick of the Year
in TVs. The new XBR-65A8H costs a thousand bucks less than the 65A9G but retains all of the 4K picture perfection and cutting-edge sophistication of its predecessor while offering a slightly scaled back sound system (one that still does circles around what you get with most of today's skinny TVs). Watching the Disney animation
Tangled
, Tom Norton heaped praise on the Sony: "Colors popped, scenes were crisp without slipping into artificial edginess, and the images were as close to flawless as I ever expect to see." Zeroing in on the set's ability to render true black and high dynamic range (HDR) highlights, Norton fired up the torture test
Harry Potter and the Deathly Hallows Part 2
on Ultra HD Blu-ray: "The results were gripping. There's little in the way of bright color throughout most of this film, but what there was jumped out of the surrounding gloom in a startling but still natural way. A scene with Harry and Dumbledore in an ethereal train station revealed considerably more detail in HDR, including a reddish glow around some of the white lights that was completely missing in SDR." High praise, indeed.
AT A GLANCE
Plus
Unsurpassed contrast
Superior color and resolution
Wide viewing angle
Minus
Complicated menu system
No HDMI 2.1
To browse all Sound & Vision-recommended AV gear, broken out by category, visit our Top Picks page.

Also See: