Best Gear of August 2019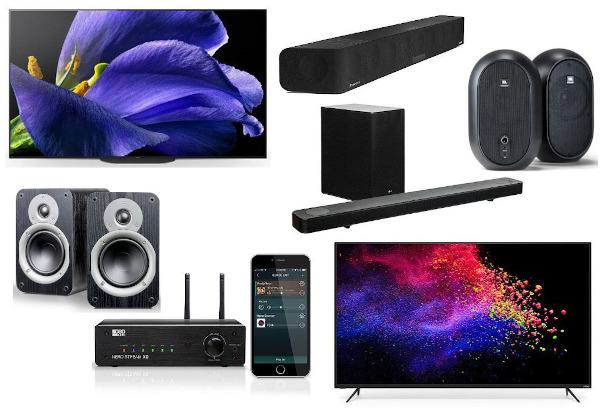 As we ease into September and get ready to welcome autumn, it's time to recap the tech goodness that came our way in August. Among the month's Top Pick blessings are a top-performing OLED TV from Sony, a soundbar that just might be the best ever, and a compact pair of speakers that deliver shockingly good sound for $129.
Sony Bravia XBR-65A9G OLED Ultra HDTV: $3,800
People tend to forget that Sony introduced the first (11-inch) OLED TV way back in 2008 and then disappeared from the scene for a decade. As far as we're concerned, the more OLED TVs, the better, so it's great to have Sony back in the game, this time with an award-winning 65-inch model. The XBR-65A9G is guaranteed to wow you with incredible detail, eye-popping color, lifelike contrast, and a surprisingly good onboard sound system. And we would be remiss if we didn't mention that the 65A9G was also named top dog in the
15th Annual TV Shootout
hosted by Value Electronics.
AT A GLANCE
Plus
Unsurpassed contrast
Superb color and resolution
Viewable from any angle
Minus
Complicated picture adjustments
Pricey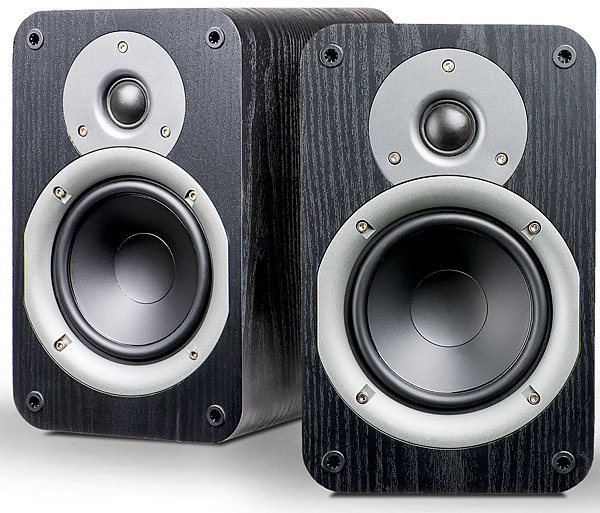 OSD Audio Nero Studio5 Speakers and Stream-XD Integrated Amplifier: $400 (as tested)
Why mess around with over-priced all-in-one wireless speakers when you can get a component-based streaming setup with a pair of excellent bookshelf speakers for $400? The Nero Stream-XD/Studio5 combo from California's OSD Audio is ready for hi-res audio action and supports wireless streaming via Bluetooth, AirPlay, and Wi-Fi with ready access to Tidal, Spotify, and other services via OSD's Player app. The system is also dead simple to set up and has analog and digital inputs to accommodate wired setups. Add to that actual stereo imaging from an impressive set of compact speakers and it's quite the deal.
AT A GLANCE
Plus
Great value
Tidal, Spotify, and TuneIn streaming
Digital and analog inputs accommodate multiple sources
Minus
Subwoofer output
Treble-forward sound with some music
Coarse volume steps
No USB-DAC input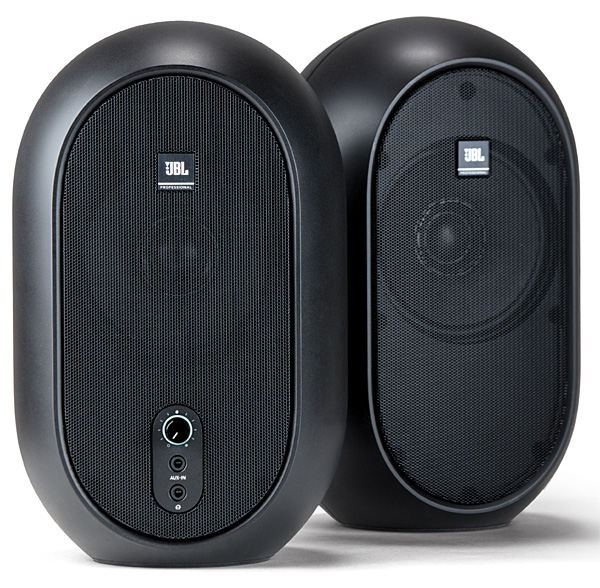 JBL One Series 104 Powered Reference Monitors: $129/pair
We know what you're thinking: Let's get real: there's no way you're going to get crisp, distinctive sound from a pair of powered minispeakers that cost $129
a pair
. But we're here to tell you that's exactly what you get with JBL's stylish One Series 104 speakers. Reviewer Al Griffin was as surprised as anyone: "There was a striking sense of clarity to the sound, along with precise imaging that allowed me to easily sort out individual instruments in the mix." Need a pair of kick-ass speakers for your desktop? Look no further.
AT A GLANCE
Plus
Clean, dynamic sound
Compact form factor
Great value
Minus
Limited connection options