Sony A9G OLED Crowned 'King of TV' at 2019 Shootout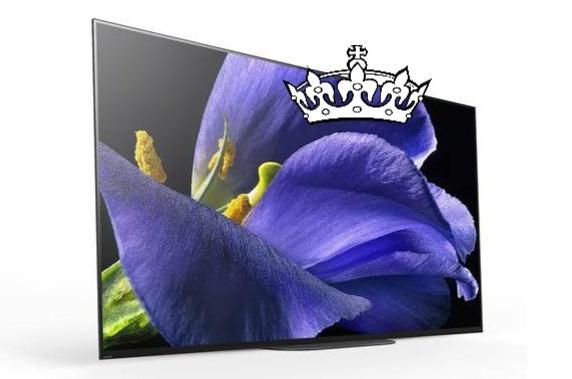 Sony's flagship XBR-65A9G 4K/Ultra HD OLED TV was crowned the "King of TV" by a panel of video experts at the 15th Annual TV Shootout hosted by Scarsdale, NY-based AV retailer
Value Electronics
.
It was the second consecutive win for Sony, which prevailed at last year's shootout with the XBR-65A9F. The event was held during CE Week at the Jacob K. Javits Convention Center in New York City.
The Sony A9G ($3,800) prevailed in a match against three other models — all flagship 65-inch 4K models: LG's OLED65C9PUA OLED TV ($3,200), Samsung's QN65Q90R LED-backlit LCD TV ($3,300), and a second Sony model, the XBR-65Z9F LED-backlit LCD TV ($3,000).
In a session led by noted industry experts Joel Silver, founder of the Imaging Science Foundation (ISF), and professional calibrator Kevin Miller of ISFTV, a panel of professional video colorists, finishers, TV reviewers, and video scientists evaluated the TVs in a side-by-side setup.
Using state-of-the-art switching, distribution, HDMI cables, and test equipment, Silver and Miller simultaneously displayed test patterns and 4K content on the four screens, allowing the judges to compare picture quality in four key areas: dynamic range, color saturation, color accuracy, and motion resolution.
When all was said and done, the Sony A9G took the lead in most of the voting categories and had the highest combined average score across all categories, though the competition was close with all panels performing very well, according to Robert Zohn, event organizer and owner of Value Electronics.
Specifically, the A9G received top marks in three of four categories: Best SDR Day Mode, Best SDR Reference Mode, and Best HDR TV. In the Best Streaming TV category, there was a tie between the A9G and LG's C9P OLED TV.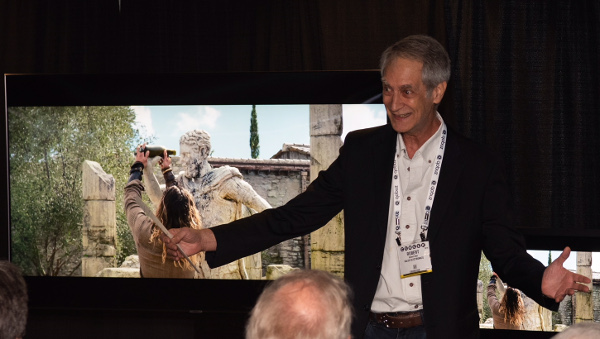 "Consumers are advised to use the voting results to assess which criteria are most important to them and review each category to determine the TV that best matches their priorities and viewing conditions," Zohn said.
2019 TV Shootout Voting Results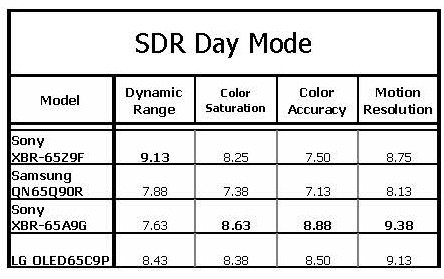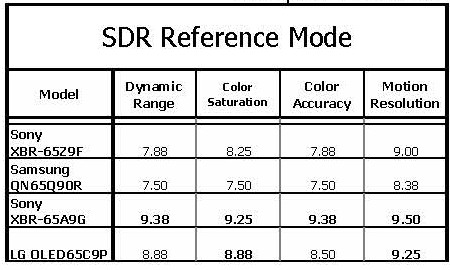 Related:
Sony A9F OLED Crowned 'King of TV' at 2018 Shootout
LG OLED Sweeps 2017 TV Shootout