CEDIA Picks Joel Silver for Lifetime Achievement Award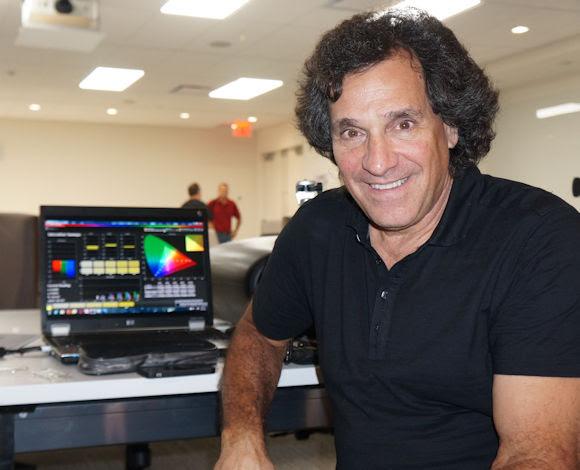 CEDIA today announced that Joel Silver has been chosen as this year's Lifetime Achievement Award recipient.
The CEDIA Lifetime Achievement Award recognizes an individual who has exhibited outstanding, creative, innovative, and visionary leadership in the growth and advancement of the residential technology industry. Nominations are submitted by industry professionals and evaluated on the basis of achievement and service within the industry.
"We could not be happier to recognize Joel for his contributions to the industry," said Dave Humphries, CEDIA chairman. "Anyone who has worked with him knows that his credentials are extensive, and his expertise is highly sought after.
In 1994, Silver founded Imaging Science Foundation (ISF), which introduced video image quality calibration services into consumer electronics, and he has been a pillar of the industry ever since. His work in advancing HDTV image quality has been covered in these pages and in numerous newspapers and publications in the United States and abroad. He has managed research projects for the California Energy Commission documenting how video calibration produces significant energy savings.
Silver has also been a consultant for the high-end video, high-end audio, telemedicine, and medical management industries, as well as for Microsoft Media Center Edition PCs and the Venture Capital and Entrepreneurship program at the W. Averill Harriman School of Management. He is the producer of the HDTV Calibration Wizard DVD and is a co-inventor of the patented Microsoft Windows Display Calibration Wizard, which is now on over 111 million PCs.
"Joel's energy and thirst to acquire and share knowledge is infectious," said Walt Zerbe, CEDIA senior director of technology and standards. "He's been a champion for the industry and has impacted hundreds of home technology professionals and industry peers."
Silver also gives back to the industry, frequently volunteering his time. He has served on the CEDIA Awards Technical Judging Panel for the last several years and has been a popular instructor at CEDIA Expo. He also volunteers as the chair of the Consumer Technology Association (CTA) and CEDIA committee on Home Theater Video recommended practices.
Silver will be honored September 5 at the 2018 CEDIA Expo in San Diego.
CEDIA's 2017 Lifetime Achievement Award went to industry veteran Eric Bodley, president and CEO of Future Ready Solutions and Bodley and Associates.