16 Best Speakers to Buy Right Now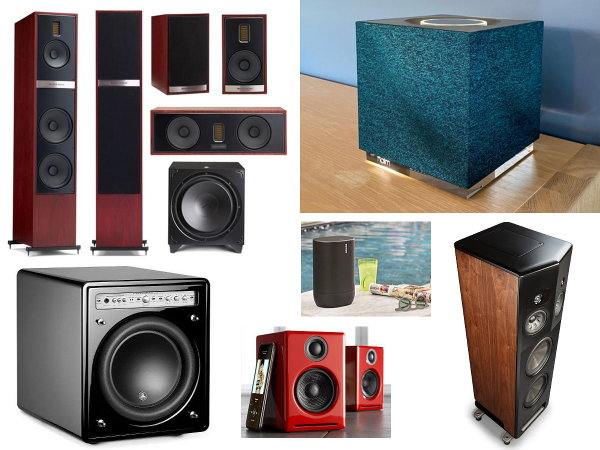 Speakers are the single most important link in the audio chain — one that defines the sonic character of your system, whether it's a straight up stereo rig or a surround-sound movie setup. Great speakers put you in the front row of an intimate musical performance or draw you into a scene in an emotional (and sometimes harrowing) way. Here we spotlight 16 of
Sound & Vision
's Top Picks, running the gamut from inexpensive wireless speakers to a selection of home theater systems featuring a suite of wireless speakers at one end and a stately six-piece setup at the other. The mix also highlights a couple stand-out subwoofers and soundbars as well as a handful of all-in-one wireless speakers, including one you can take outside.
Speakers & Home Theater Speaker Systems
Audioengine A2+ Wireless Speaker System: $269
There's a lot to like about Audioengine's A2+ speakers, one of the runners-up to our
2019 Top Pick of the Year in wireless speakers
. For starters, they're built like little tanks, with emphasis on "little" — they're only 6 inches tall, making them perfect for placement on a desk or shelf. Add to that the convenience of aptX Bluetooth streaming, ample onboard power, and — most important — their ability to convey sound that is warm, detailed, and spacious. If you wanna show 'em off a bit, the speakers also come with a fire-engine red or white-gloss finish.
AT A GLANCE
Plus
Warm yet detailed sound
Ultra-compact form factor
Bluetooth streaming
Minus
No front-panel volume control
USB input support maxes out at 24/48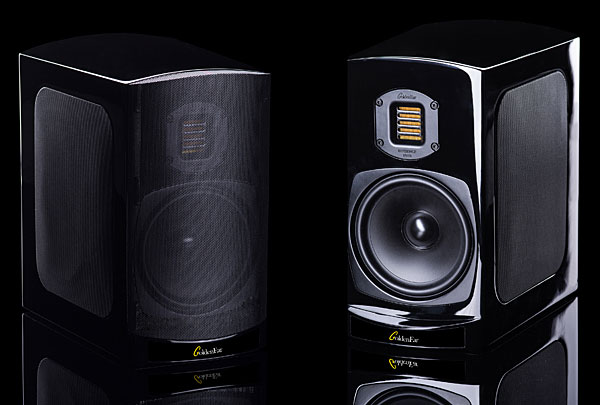 GoldenEar Technology BRX Bookshelf Speakers: $1,600/pair
When you think GoldenEar, you invariably think tower speakers, which is why the BRX bookshelf was one of the great surprises of early 2020. The speaker borrows key elements and design traits from the award-winning Triton series and puts them to work on a small scale. The company's signature folded-ribbon tweeter is paired with the same 6-inch woofer used in the flagship
Triton Reference
and two 6.5-inch passive radiators (one on either side) in a sturdy yet stylish enclosure that stands only a foot tall. The BRX is voiced to match its Triton brethren and delivers surprisingly powerful bass for a speaker of its size. Reviewer Al Griffin was won over by its natural tonal balance and detailed, dynamic sound — traits that invite extended listening.
AT A GLANCE
Plus
Detailed, dynamic sound
Powerful bass for a bookshelf
Compact form factor
Minus
Requires careful setup and placement for best performance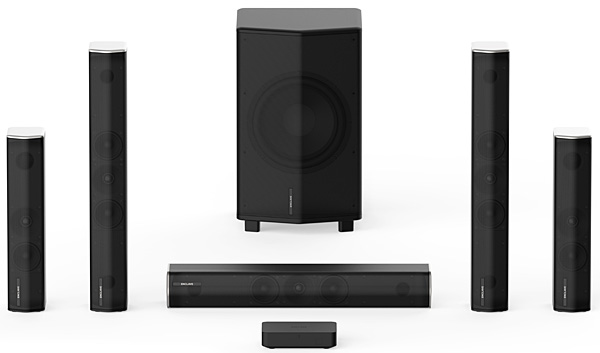 Enclave Audio CineHome PRO Wireless Home Theater System: $1,600
Enclave's CineHome PRO system brings full-tilt surround sound to TV and movie watchers who want more than a soundbar. But here's the kicker: it does so wirelessly, meaning you don't need to snake a half dozen cables around the room (though you do have to run power to each speaker). The system is easy to set up and employs the proven WiSA protocol to ensure reliable wireless performance; it's also the first wireless system certified to meet audio standards established by THX. Reviewer Rob Sabin was impressed with the system's ability to play loud without breaking a sweat while creating a coherent sound bubble: "The musical
La La Land
was a delight on the Enclave, with convincing surround, well-delineated voices from the ensemble, natural timbre for the instruments, and super-effective dynamics."
AT A GLANCE
Plus
Easy, app-driven automatic setup
Good audio quality via hi-res wireless WiSA platform
Simple and intuitive control app
Minus
Lack of A/V switching may be an issue for some systems
No included remote control or learning feature
No decoding or full-resolution transmission of DTS-HD or Dolby TrueHD bitstreams
DALI Oberon 5.1 Speaker System: $2,546 (as tested)
Danish Audiophile Loudspeaker Industries (a.k.a. DALI) proves once again that they not only know how to build great sounding speakers but know how to do so at reasonable prices. A runner-up to our
2019 Top Pick of the Year in speakers
, the Oberon ensemble we tested delivers balanced sound with effortless treble and deep bass from five compact speakers and a five-star subwoofer guaranteed to bring music and movies to life. Reviewer Dan Kumin put it this way: The (main) Oberon 1 is a "world-class example of the sort of speaker that gets you 90 percent of the way there (and in some regards well past 90) for about 10 percent of the cost of pricier options."
AT A GLANCE
Plus
Balanced sound with effortless treble
Solid bass extension
Impressive performance from compact subwoofer
Minus
Center speaker can sound slightly chesty when listening off-axis