10 Great Music Documentaries Streaming on Netflix Page 2
Iggy & the Stooges: Live in Detroit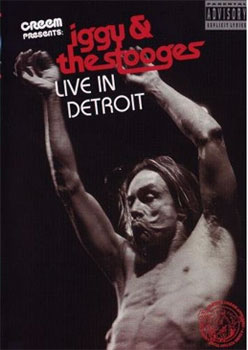 The hardest-rocking concert vid on Netflix streaming catches Iggy Pop and the band on their home turf in Detriot in 2003, before the death of Stooges guitarist Ron Asheton assured that these songs would never again be played with the appropriate intensity. Iggy is shirtless (as always), energetic as a hamster, and passionate as a man fighting for his life.
Joni Mitchell: Woman of Heart and Mind
This prolific songwriter gets the documentary she deserves in Woman of Heart and Mind, which includes decades of performance videos; comments from peers and record-industry pros; and brutally frank tales from Mitchell herself. Every one of the many stages of her career is examined, explained, and evaluated in full.
Too many music documentaries spend half their running time gushing about how great their subject is or was, but Chasing Sound does so much more. It really gives you a vibe for what a fun guy this late, innovative guitarist and musician was; you feel more like a friend hanging out with the man than someone watching him from a crowd.
LoudQUIETloud: A Film about the Pixies
LoudQUIETloud isn't merely a movie about a rock band - it's an elegiac essay on middle age. This doc captures alt-rock legends the Pixies on their 2004 reunion tour, struggling to hold it together against the pressures of health, addiction, money, and a crumbling music industry. This depiction of dysfunction is compelling instead of interminable because it captures the humanity of people who are getting older and know it. (But they still kick ass.)
A wonderful, rambling collection of snippets from the Ramones' 20-plus years on the road that perfectly captures the band's music, spirit, and fans. Basically, Raw is a bunch of mooks from Queens ranking each other out and occasionally taking a break to rip through one of their classic tunes. Raw mixes great concert footage, TV appearances, and home video shot by the band members themselves. It shows the world what only seven people ever really knew: what it was like to be a Ramone.
HAVE A SUGGESTION THAT'S NOT LIST? LETS US KNOW IN THE COMMENTS!
LATEST VIDEO