10 Great Music Documentaries Streaming on Netflix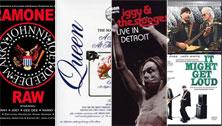 In the heyday of Blockbuster, music documentaries and concert videos were tough to find unless you were willing to settle for musty oldies like the Three Tenors or musty newbies like Britney Spears. But the rise of video-streaming technology - and in particular, Netflix's Watch Instantly streaming service - has made music-video content of all types easier to access.
Whether you Watch Instantly through a computer; through Netflix-compatible Blu-ray Disc players, TV sets, videogame consoles, and streaming boxes; or even on an iPad, there's a ton of amazing stuff you can be watching in a matter of seconds at no additional cost beyond your monthly Netflix subscription fee. Picture quality ranges from decent to good (depending partly on the speed of your Internet connection), and the sound is plain old stereo (or mono), but the content is compelling enough that I doubt you'll be disappointed.
Here's 10 of the best music programs available through Netflix streaming. Don't wait forever to watch them, though. I couldn't list one of my top picks - New York Doll, a touching documentary about New York Dolls bassist Arthur "Killer" Kane - because it recently disappeared from the Watch Instantly listings, although it's still available on DVD.
This already-classic 2008 jam session between U2's the Edge, Led Zeppelin's Jimmy Page, and the White Stripes' Jack White is best seen on Blu-ray [S+V EIC Mettler totally agrees!-MM], but we won't blame you if you can't resist the instant gratification of streaming it. The three players investigate each other's genres, learn each other's licks, and charm you with their humility and honesty.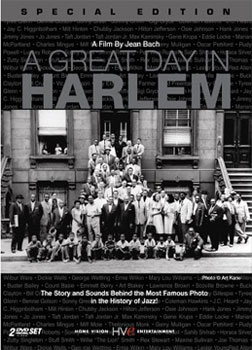 Remember that iconic 1958 Esquire magazine photo of dozens of jazz artists taken on a stoop in Harlem - the one Tom Hanks' character in The Terminal so cherished? This documentary tells the story of how that photo was created. It includes interviews with such jazz legends as Dizzy Gillespie, Art Blakey, and Sonny Rollins (all of whom were in the photo), as well as performance clips from many of the artists.
Classic Albums - Queen: The Making of A Night at the Opera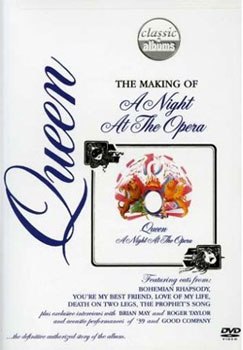 This is one of a series - some available through Watch Instantly, others only on DVD - that tells the stories of some of rock's greatest albums. Although most lay on the praise too thick, this one rises to the top thanks to extensive commentary from guitarist Brian May, who demonstrates how he got some of the extraordinary sounds on this and other Queen albums.
If you've only heard Eric Clapton's solo material, it might be hard to grasp why he's so revered by so many guitar players. Farewell Concert will clue you in. Clapton and bandmates Jack Bruce and Ginger Baker rip through this set with reckless, fearless improvisational fury captured in no other Clapton recording I've heard. The camerawork may be the worst in the history of concert videos (and that's saying a lot!), but the music speaks for itself.
Edgeplay: A Film About the Runaways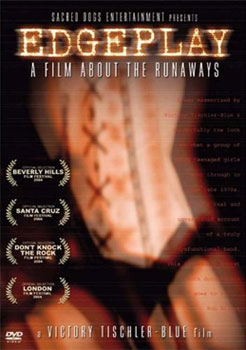 Edgeplay is everything that this year's critically panned The Runaways wasn't: A hard-hitting documentary that tells the gritty truth about this legendary band without a trace of hype or glamor. It's a little light on music, but candid commentary from vocalist Cherie Currie, drummer Sandy Fox, and other band members (all except Joan Jett) spices up the story all the way through its tragic end.