The Wizard of Oz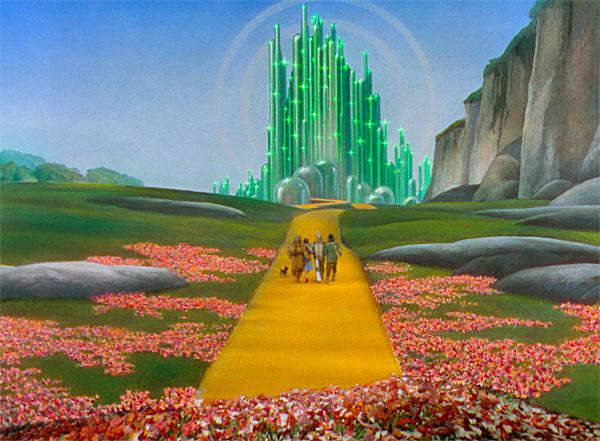 The Wizard of Oz
is likely the greatest family film of all time, the sort we may never see again. The adventure of a willful Kansas farmgirl transported to a strange, wondrous land is a heart-tugging journey of music and laughter that should continue to enthrall generations to come. There are 80 years' worth of observations for me to draw upon here, but I'll just go with this: Not enough can ever be said of Margaret Hamilton's turn as the gleefully, irresistibly, deliciously wicked villain.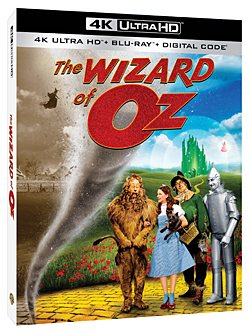 The then-revolutionary transition from the film's sepia-toned opening to a lush color palette is still magical and has never looked more striking than on this Ultra HD disc, which comes from an 8K-resolution, 16-bit color scan of the original nitrate Technicolor camera negative. Judy Garland's freckles and the gentle blush of her cheek are unmistakable, while the fine blue gingham of Dorothy's iconic dress and the geometric outline of the yellow bricks gain newfound stability. High dynamic range comes in premium HDR10+ and Dolby Vision varieties, and along with previously unseen vibrance in the Munchkinland sequence in particular, there's a pleasing pop in the brilliant sparkle of a distant Emerald City and appreciable detail in the black folds of the witch's frock. For better or worse, the extreme clarity also lays bare the cinematic artifice of the day, notably in some questionable background paintings.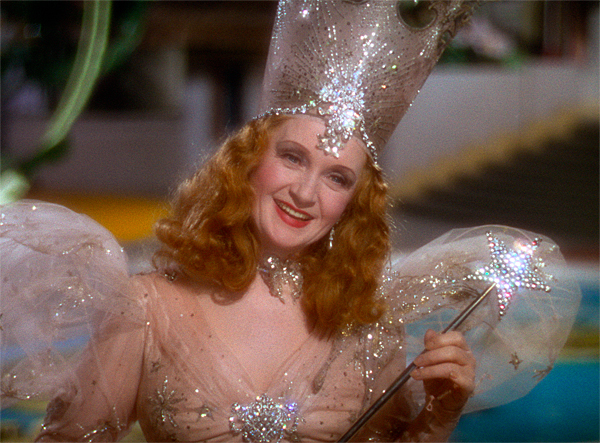 The 4:3 framing is of course faithful to the classic presentation, although—despite a plethora of language options—the only English soundtrack for the 4K disc is the DTS-HD Master Audio 5.1 remix. The original mono soundtrack is not included here, although it is on the bundled HD Blu-ray. The multichannel approach is never obnoxious, at least, with only subtle surround accompanying the twister and the voices of the disembodied chorus. Music in general has an engaging spread, and the overall sonic quality is immaculate.
For the 4K platter, Warner ported an archival audio commentary featuring original cast and crew as well as other experts, plus a 1990 TV special. (Why don't all studios make audio commentaries available on the 4K version of a movie?) The HD Blu-ray contains the movie and quite a bit of additional bonus content, but not as much as on more lavish Oz sets past. But even with its limited subset of extras, this latest expedition over the rainbow is well worth the trip.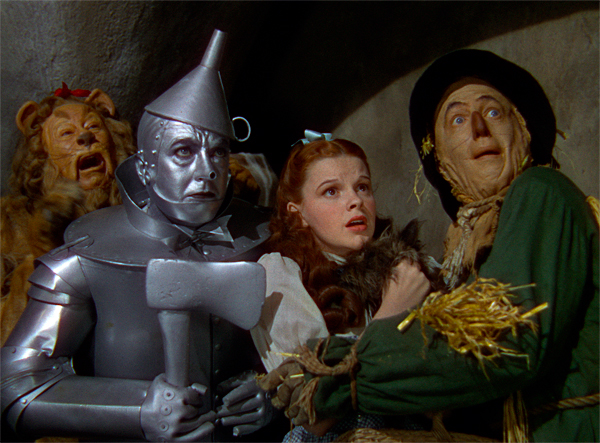 Ultra HD Blu-ray
Studio: Warner, 1939
Aspect Ratio:1.37:1
HDR Fomat: HDR10+ and Dolby Vision
Audio Format: DTS-HD Master Audio 5.1
Length: 102 mins.
Director: Victor Fleming
Starring: Judy Garland, Frank Morgan, Ray Bolger, Bert Lahr, Jack Haley, Margaret Hamilton
With its childlike innocence and a universal charm that's born of its exquisite characters,