The Traveling Wilburys: Revisited & Remastered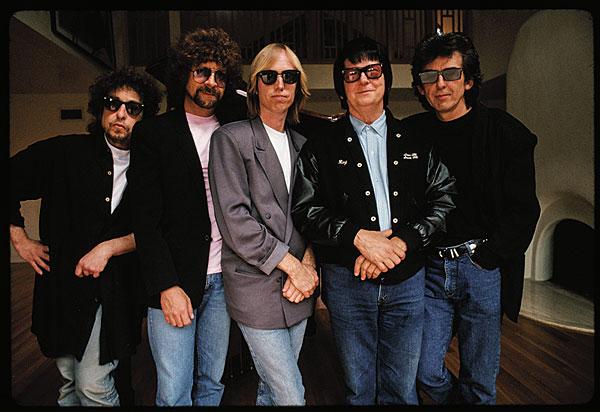 Both albums were initially remastered by Steve Hall at Future Disc Systems for the 2007 Rhino-released version of Collection, which also includes a bonus DVD containing a "True History" band documentary and five of-era video clips. All of the tracks have since been remastered for this new Concord Bicycle release and its 196-kHz/24-bit and 96/24 download options.
After sitting out much of the '80s, Harrison made a stunning comeback in 1987 with Cloud Nine as helmed by Lynne, the mastermind behind Electric Light Orchestra. Lynne helped Harrison reconnect with his muse, mixing wry nostalgia ("When We Were Fab") with catchy pop (the chart-topping cover of "Got My Mind Set on You"). Cloud Nine stands tall next to 1970's triple-LP opus All Things Must Pass as one of Harrison's finest solo works. Meanwhile, Lynne had been working with Tom Petty on his first solo album away from The Heartbreakers (1989's Full Moon Fever) and was also shepherding a comeback for Roy Orbison (1989's Mystery Girl). With all four of these artists cross-pollinating their talents to some degree on each of these albums, a collaboration of their own seemed inevitable. Once Bob Dylan—who was going through a bout of late-'80s recording malaise—was enlisted, The Traveling Wilburys were born anew as Nelson (Harrison), Otis (Lynne), Charlie T. Jnr (Petty), Lefty (Orbison), and Lucky (Dylan).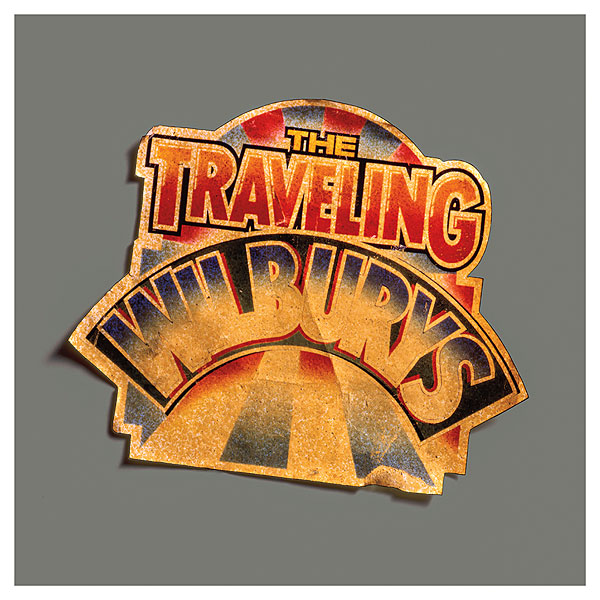 On Vol. 1, the Wilburys' collective charm is infectious and undeniable. Each member gets a star-turn lead vocal, plus they show masterful teamwork while trading off the leads on the album's stellar bookend tracks, "Handle With Care" and "End of the Line," both songs further buttressed by Lynne's penchant for stacking harmony and counter vocals in all the exact right places.
A gravelly Dylan delivers the keen wordplay of "Tweeter and the Monkey Man," a knowing homage to fellow songsmith Bruce Springsteen. Lynne perfects his rockabilly echo on "Rattled," while Orbison shines as only he can on "Not Alone Any More." Sadly, Orbison passed away in December 1988, just as the album had gone platinum.
The follow-up record, naturally titled Vol. 3 (Harrison skipped over calling it Vol. 2 in reference to a Wilburys bootleg), isn't quite on par with the endlessly brilliant confection of Vol. 1, but it's still top-drawer. Now a foursome, the renamed Wilburys—Spike (Harrison), Clayton (Lynne), Muddy (Petty), and Boo (Dylan)—reinforce their mojo on lead track "She's My Baby" and Petty's classic chugger, "Cool Dry Place." And, honestly, how could anyone resist the sheer energy of the album-closing "Wilbury Twist"? ("Ain't ever been nothing quite like this…") The bonus track "Nobody's Child," originally found on the 1990 Romanian Angel Appeal benefit album, proves Harrison never lost touch with the charitable side of his songwriting.
The accompanying DVD's documentary lets us observe the recording process for Vol. 1 firsthand (albeit via rudimentarily enhanced videotape quality). The writing process was quite organic, with Petty shown jotting down lyrical notes volunteered by his bandmates for "Last Night" on a legal pad. Dylan is also seen singing lyrics directly from his own legal pad for the aforementioned "Tweeter and the Monkey Man." Ace session drummer Jim Keltner (ID'ed as "Buster Sidebury") is seen taking his drumstricks to vents and shelves in (yes) a refrigerator to nail the quite apropos percussion track for "Rattled." All five Wilburys gather around one microphone to spout one-liners for the back half of "Dirty World," with Orbison coming up with a fabled, possibly subconscious twist on a line that garners much ongoing admiration from his bandmates: "Trembling Wilbury."
The five included video clips are each smile-inducing reminders of days gone past, including the quintet gathered in a circle singing into an overhead mike on "Handle With Care" and an empty chair adorned with a literally rocking guitar standing in for the late Orbison on the main train-car set for "End of the Line." Of that decision, Harrison makes a callback to one of his most infamously spiritual Beatles songs in the documentary by observing, "Life flows on within you and without you."
Petty sums The Wilburys' success the best: "We're a bunch of friends who happen to be good at making music." But with two of its members permanently gone, The Traveling Wilburys are officially at the end of the line. Yet the clear harmony, power, and abject joy of their all-too-brief recorded legacy lives forever on in this stellar Collection.
CD & DVD
Label: Wilbury Records/Concord Bicycle
Audio Formats: 44.1-kHz/16-bit PCM Stereo (CD); 192-kHz/24-bit PCM Stereo (download); 96-kHz/24-bit PCM Stereo (download & DVD)
Number of Tracks: 31
Length: 2:16:21 (1:35:03 on 2 CDs, 41:18 on 1 DVD)
Producers: Jeff Lynne, George Harrison
Engineers: Richard Dodd, Phil MacDonald, Don Smith, Bill Bottrell (original albums); Ryan Ulyate (bonus tracks); Steve Hall (remasters)
There are supergroups, and then there are The Traveling Wilburys. The wink/nudge humor behind the band name and the multiple nicknames of its five members is all George Harrison, the late Monty Python–loving Beatle, who put together a cream-of-the-crop collective for a pair of fabulously harmonious albums, 1988's Vol. 1 and 1990's Vol. 3. Harrison coined the word "Wilbury" in reference to in-studio recording gaffes attributed to faulty equipment, of which he told producer Jeff Lynne: "We'll bury 'em in the mix."