Test Report: Panasonic TC-P55ST50 3D Plasma HDTV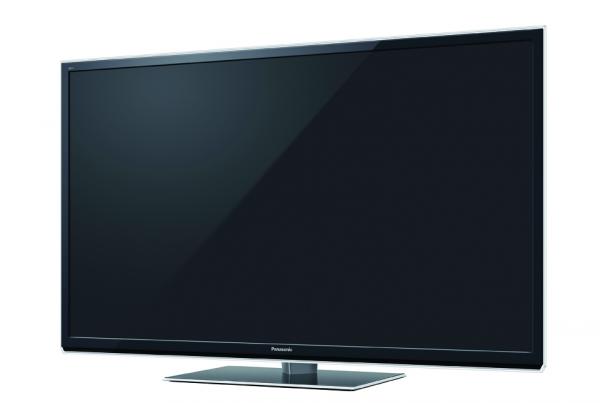 One argument made by naysayers when 3D TV first arrived was that the feature would jack up prices for flat-panel sets. That did prove sort of true at first, but 3D was quickly folded into the general feature package for most TVs, leaving set prices to continue their downward trajectory. Case in point: Panasonic's new TC-P55ST50. The first Panasonic 3D TV I reviewed 2 years back had a 50-inch screen and cost $2,600. But the company's new P55ST50 3D plasma has a larger, 55-inch screen and costs around $1,600. Depending on how the rest of this review plays out, that could mean we have a serious bargain on our hands.
The ST Series TVs, the entry-level sets in Panasonic's 3D plasma lineup, lack a few features found on the higher-end VT and GT models, like THX 3D certification and the company's new Touch Pad remote control. But you do get built-in Wi-Fi, and they all share the same excellent assortment of media streaming apps, including Amazon Instant Video, Vudu, Hulu Plus, Vimeo, and Skype. The key differences in the ST50 line come in the video-processing and picture-adjustment departments. The short version: You get more for your money with the higher-end sets.
Panasonic's P55ST50 has a much-improved look from the company's past entry-level plasmas. The appealingly slim bezel is coated with a sheet of translucent acrylic, while the included stand is a simple, metal- toned job that doesn't attempt to make any design statement of its own. Depth maxes out at just under 2 inches, and a row of control buttons is inconspicuously placed on the panel's back at the lower right.
Panasonic's remote control for the ST Series isn't all that different from the ones that came with the company's previous TVs. The backlit keypad has large buttons, and it's generally easy to use in a dim room. Two changes: A 3D button at the top lets you easily switch to that mode, and the label for the green button that calls up the TV's media-streaming menu has been switched from "VieraCast" to the more widely known "Internet." There's also a Viera Remote app for smartphones/tablets that provides virtual versions of many of the remote's key functions. Still, in most situations I found simply picking up the remote preferable to reaching for my phone and firing up Panasonic's app. So much for progress... sigh.