Sullenly Last Summer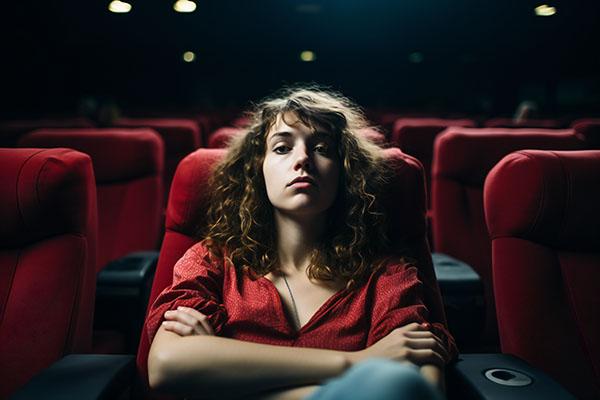 A funny thing happened on the way to the multiplex.
See, when studios invest hundreds of millions of dollars in their intended tentpole movies, they're betting that sufficient tens of millions of people will be buying seats and popcorn to offset these exorbitant costs.
One of the ways they hedge these bets is to feature familiar characters in sequels, remakes, reboots and other sorts of "franchises'' with (they assume) a certain built-in audience. Of course, the movies need to be of a certain level of watchability and even rewatchability to reach that goal, and therein lies the challenge.
Three summer releases stand out to me as especially problematic. They didn't crash and burn necessarily, all sold a lot of tickets and are currently popular on streaming, but they fell below expectations and torched a lot of audience goodwill along the way. Let's take a look at some possible reasons they went astray.
As of press time, all three titles are available to stream online and two (The Flash and The Little Mermaid) are available on 4K Ultra HD disc.
(Mild spoilers for each ahead.)
The Flash
My wife, not a particular fan of Michael Keaton, once commented of the 1996 movie Multiplicity words to the effect of, "If they're going to make a movie with several versions of the main character, couldn't they find someone more appealing?" That's kind of how I feel about The Flash. Ezra Miller as Barry Allen has been fun in small doses, as in both versions of Justice League and the occasional cameo, but his antics quickly grow tiresome when they're asked to carry a superhero film. And to make matters worse, do we really need two of him, each bickering with the other? Warner apparently had their own doubts as well, as this movie felt like it was marketed more as the return of Michael Keaton (weird coincidence) as Batman than as the arrival of Ezra Miller's Flash. The Scarlet Speedster is further marginalized in his own big-screen star vehicle with the introduction of a new Supergirl too (greetings, Sasha Calle), because why not? The movie is actually funny in places, but that's not sufficient glue to hold together its disparate components.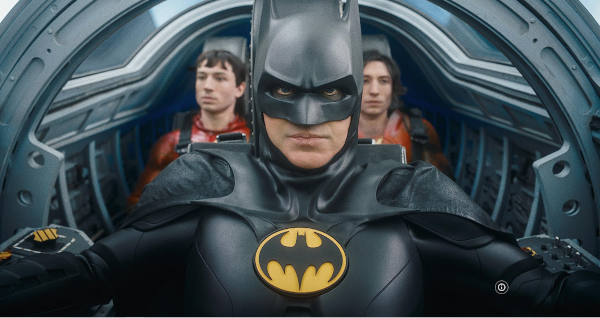 The biggest sin and the utter dealbreaker occurs late in the film when we are given a bold glimpse of the DC Comics multiverse. It's total fan service, but time has proven that fan service works, despite its overuse in recent years. Here it also offers some genuinely emotional surprises, but the filmmakers' ambitions exceed their ability to deliver, as characters look to have been rendered in absolutely amateur-level CGI, leaving these once-in-a-lifetime crossovers looking like refugees from a notorious animated train trip to the North Pole. I haven't been this disappointed since a certain rubber-faced Jedi Knight made an appearance on Disney+. Generally sloppy digital VFX throughout, in fact, make this a waste of an otherwise stellar 4K presentation--some of the raw footage even captured at 8K resolution--paired with a highly active, showoff-worthy Dolby Atmos track.
The Flash is one of the last vestiges of Zack Snyder's bygone DC Cinematic Universe and, like the upcoming Aquaman sequel, smacks of irrelevance.
The Little Mermaid (2023)
I need to preface this by saying that Awkwafina is awesome. She's not only incredibly funny, she is a talented dramatic actress plus I really dig her speaking voice. But that doesn't mean that she can or should sing.
The accomplished Lin-Manuel Miranda has spoken often of how the 1989 animated Little Mermaid changed his life and inspired his career in musical theater. He is now one of the 13 listed producers of 2023's live-action The Little Mermaid and he agreed to write three new songs for this film, one of which is entitled "Scuttlebutt" and is warbled by Scuttle the Northern gannet (no longer a seagull), voiced by Nora from Queens herself. And listening to it is, quite simply, torture, to the extent that I envision people running from the theater as fast as their—what do you call 'em? oh—feet will deliver them from the darkness. Even entrusted to the cords of a more gifted vocalist, this still wouldn't be a noteworthy tune, unnecessary and overwrought as it is. Musical numbers are supposed to touch our hearts and draw us into the story and characters, instead this one does the opposite, so how did a movie so pedigreed turn so horrendous so quickly? And why did no one put a stop to it before it was too late?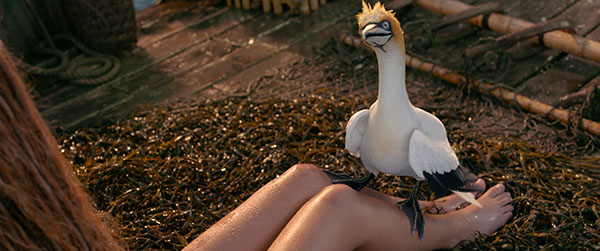 Disney seems determined to plow through their entire catalog of animated gems and rework them photorealistically, some more successfully and enjoyably than others. Much the same way "The Phantom Edit" removed Jar Jar from The Phantom Menace, which benefited the prequel experience, perhaps Disney might consider an alternate version of the movie that excises "Scuttlebutt," making the movie infinitely more tolerable, if still far from perfect. Plenty of folks objected to some of the casting choices, some took issue with the unrealistic animation of the undersea creatures, and that diminishing quality of Hollywood visual effects is rearing its nasty head again. Rethought plot points also represent quite a few departures from the 1989 starting point and the original Hans Christian Andersen story, so many risks were taken here, and not all gambles pay off.
As you might have surmised from the marketing, this is an exceptionally colorful film in a way that few titles can get away with, and the palettes of the surface world and the undersea world are distinct and each is mesmerizing in its own way. The Dolby Atmos audio is aggressively implemented as well, with excellent fidelity in those musical numbers... for better or worse.
Indiana Jones and the Dial of Destiny
This is a bold statement, but perhaps more than any other cinematic protagonist, the quick-thinking, tough-as-nails Indiana Jones might be the quintessential action hero. Born of the screen icons who came before but with a style, a wit and a charm all his own, he's left an indelible mark on the genre across only a handful of films, and I've been a fan since I was a teenager. Lucasfilm has essentially shot down the idea of rebooting the series with another lead actor because Harrison Ford owns this character: He doesn't merely embody Indy, he helped to create him, which might be why he feels such kinship to the franchise. And so when fans cried out for one last outing, ultimately helmed by James Mangold--the man who so ably wrapped up Wolverine's journey with Logan—Ford was in. And that right there is at the heart of the problem.
A lazy trope recently cutting across Star Wars (and Star Trek) dictates that beloved characters of yesteryear must invariably endure tragedy and their previously happy endings go to shit as a result. Enter cranky, stodgy, miserable Dr. Jones, grumbling his way through his latest "adventures," extensively doubled and rightly annoyed by his disrespectful new foil, a wasted Phoebe Waller-Bridge in a thankless role.
God bless 'im, Mr. Ford is quite a sturdy specimen, but the character is a septuagenarian and the man was every bit of 80 when he did the press tour, and it shows. When he made the classic Indy trilogy between 1981 and 1989, he was in his 30s and 40s, and we could believe his whip-cracking derring-do. Even in his 60s, for his Kingdom of the Crystal Skull comeback, he proved he still had it, but there was a humor about it all, an unspoken "I'm getting too old for this." Sadly, that day has come and gone. Sometimes it's not the mileage and it really is the years. None of us is getting any younger so I'm certainly not being ageist, there simply comes a time to hang up the leather jacket. I'd be remiss if I didn't point out that many elements of the story make no logical sense, either, they just pile up so fast maybe we're not supposed to dwell on them.
As befits a movie with a rumored nigh-$300M budget, the picture and sound for Dial of Destiny are quite strong in its streaming 4K/Atmos presentation. The palette leans heavily into browns and grays which are well-represented, fine details are clearly defined and the many shadows are pleasingly nuanced. The accompanying Dolby Atmos track is full-bodied and aggressive, more so than many other titles I've streamed in purported immersive audio.
This summer brought three clear reminders that Hollywood can bring all of the audio-visual pomp and circumstance, but it takes a lot more than that to make a bona fide hit.