Star Trek: The Next Generation 4-Movie Collection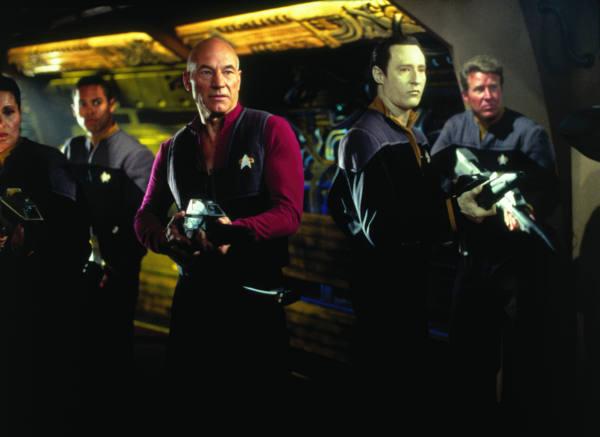 Like The Original Series before it, Star Trek: The Next Generation was a product of its time. Whereas Kirk & Co. embraced broad drama and the two-fisted clichés of '60s television on their space-faring adventures, Next Gen was more refined, drawing upon our greater understanding of science fact and taking lots and lots of time to discuss the characters' feelings, too. This same formula found its way to the big screen when, a mere six months after the last installment of the seventh and final season aired, the first of four Next Gen movies graced multiplexes.
Although these films often tend to play like big-budgeted TV episodes (some argue that The Motion Picture is the only Star Trek film to feel truly epic), the step up in production value and gravitas is undeniable, and they always strive to give the fans what they want.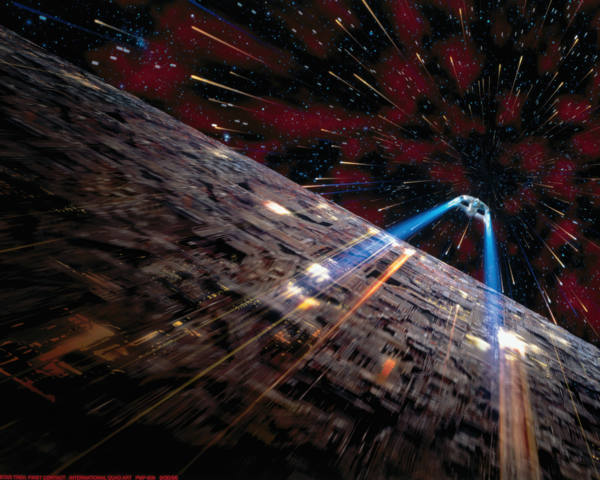 Following the first and only team-up of Starfleet Captains James T. Kirk and Jean-Luc Picard to stop a deadly 24th-century madman in Generations, the dreaded Borg return in the fast-paced First Contact, and we're even privy to a bit of Federation history culled from TOS. The galactic politics grow more complicated when the crew of the Enterprise-E makes some unintended discoveries on a peaceful planet in Insurrection, and in Nemesis, Picard faces perhaps his greatest foe, and his greatest loss. (This would be the last Star Trek movie until J.J. Abrams' 2009 reboot.)
The theatrical Next Gen voyages have been remastered and assembled on 4K for Paramount's excellent boxed set. They display a pleasing, sometimes generous amount of film grain: All were originally captured with anamorphic lenses on 35mm film, with some VistaVision and Super 35 scenes. Generations has an almost golden glow at times, displaying a courage to move away from the too-bright lighting of NTSC-era television production, while HDR highlights are fairly strong throughout the franchise. Nemesis is the darkest visually as well as dramatically, here with outstanding shadow detail.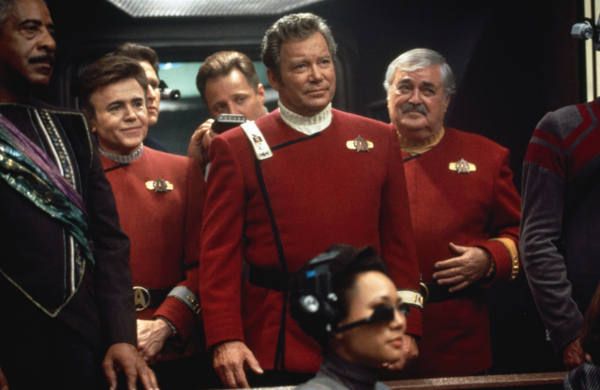 Sub-standard color grading and excessive image clean-up marred the old Blu-rays of these movies, both issues wonderfully resolved in this edition. Command uniforms are a deeper, more vibrant red in these remasters, versus the once-murkier maroon, while fleshtones are vastly more nuanced and attractive.
The principal downside of the 2160p resolution is the actors' noticeably aging skin across the years, and we also bear witness to a fascinating evolution in special effects from 1994 to 2002, moving slowly away from telltale miniatures to sometimes-obvious computer-generated graphics.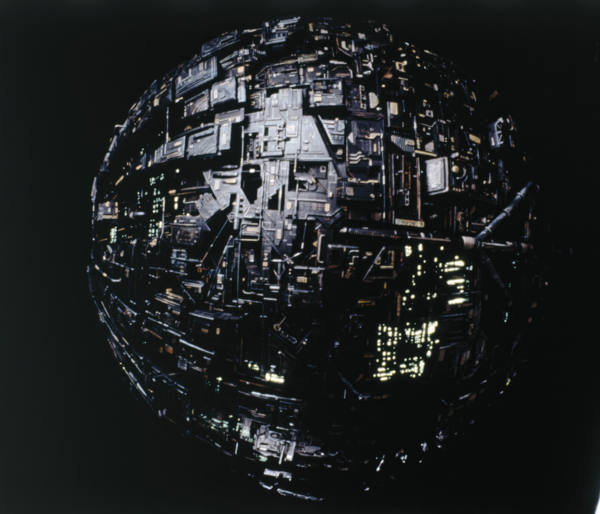 Now mixed for 7.1, the soundtracks exhibit more punch along with enhanced clarity and precise separation, albeit without extensive rechanneling compared to the previously available 5.1 versions. The studio opted not to create new Atmos presentations but the included TrueHD audio options are all solid, and the action sequences consistently kick, opening up the soundstage with plenty of power. Generations boasts a memorable crash and the familiar whoosh of warp drive phasing across the speakers, and even Insurrection's subtle thumping in the engine room gave me pause. Musical fidelity is exquisite, a blessing because the second through fourth films were scored by legendary Star Trek composer Jerry Goldsmith.
Across these eight discs we are treated to a multitude of legacy bonus content, including anywhere from one to three different audio commentaries of varying charm, in addition to an educational running text commentary on each 4K platter.
On the included HD Blu-rays (all of which also benefit from this set's new video and audio masters), a comprehensive library of archival featurettes explores everything we'd ever want to know about the Next Gen flicks, plus several surprises and more than a few deleted scenes. There's a big, hungry fan base out there, and this box serves up a real feast. Single-vendor digital copy codes are provided for all four movies.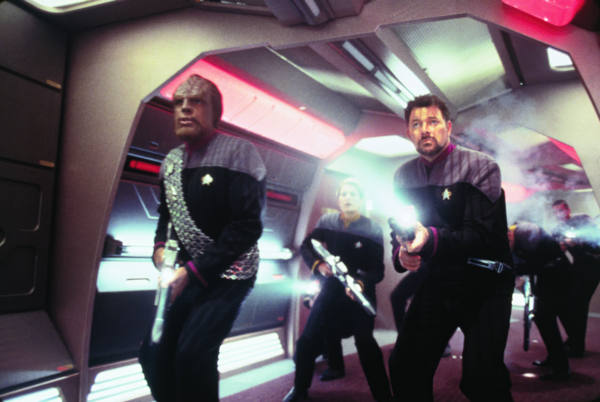 The success of the recently concluded Star Trek: Picard streaming series is further evidence of The Next Generation's enduring appeal, so for anyone who demands ultramodern picture and sound to better enjoy the futuristic exploits of this endearing crew, Paramount's 4-Movie Collection comes highly recommended.
Generations
Ultra HD 4K Blu-ray
STUDIO: Paramount
HDR FORMATS: HDR: Dolby Vision, HDR10
AUDIO FORMATS: Audio: Dolby TrueHD 7.1
LENGTH: 118 mins. MPAA RATING: PG DIRECTOR: David Carson STARRING: Patrick Stewart, Jonathan Frakes, Brent Spiner, Malcolm McDowell, James Cromwell, F. Murray Abraham, Tom Hardy
First Contact
Ultra HD 4K Blu-ray
STUDIO: Paramount
HDR FORMATS: HDR: Dolby Vision, HDR10
AUDIO FORMATS: Audio: Dolby TrueHD 7.1
LENGTH: 111 mins.
MPAA RATING: PG-13
DIRECTOR: Jonathan Frakes
STARRING: Patrick Stewart, Jonathan Frakes, Brent Spiner, Malcolm McDowell, James Cromwell, F. Murray Abraham, Tom Hardy
Insurrection
Ultra HD 4K Blu-ray
STUDIO: Paramount
HDR FORMATS: HDR: Dolby Vision, HDR10
AUDIO FORMATS: Audio: Dolby TrueHD 7.1
LENGTH: 103 mins.
MPAA RATING: PG
DIRECTOR: Jonathan Frakes
STARRING: Patrick Stewart, Jonathan Frakes, Brent Spiner, Malcolm McDowell, James Cromwell, F. Murray Abraham, Tom Hardy
Nemisis
Ultra HD 4K Blu-ray
STUDIO: Paramount
HDR FORMATS: HDR: Dolby Vision, HDR10
AUDIO FORMATS: Audio: Dolby TrueHD 7.1
LENGTH: 116 mins.
MPAA RATING: PG-13
DIRECTOR: Stuart Baird
STARRING: Patrick Stewart, Jonathan Frakes, Brent Spiner, Malcolm McDowell, James Cromwell, F. Murray Abraham, Tom Hardy