Sonos Speakers Now Work with AirPlay 2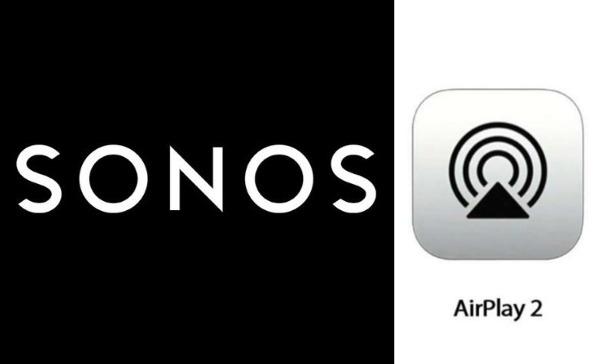 Following up on a promise it made last fall, Sonos has announced that its newer speakers now support Apple's AirPlay 2 wireless streaming platform.
"With AirPlay 2, you can effortlessly stream just about any sound from your iPhone or iPad to one of our AirPlay-compatible speakers," Sonos said.
AirPlay 2-compatible speakers include the new Sonos Beam wireless soundbar, Sonos One smart speaker, Playbase TV speaker, and the second-generation Play:5 speaker — all Sound & Vision Top Picks.
With AirPlay 2, owners of Sonos-compatible speakers will be able to…
• Stream music from any AirPlay-compatible iOS app to Sonos and "unlock sound from a whole selection of content apps and services."
• Use Siri on an iPhone or iPad to control Apple Music on Sonos. "You can tell Siri what to play and where to play it."
• Use Siri to control a Sonos speaker or multiroom system and switch to Alexa voice control of Alexa-compatible speakers at any time.
• Watch videos on an iPhone or iPad with sound from a Sonos speaker or speakers.
• Listen via AirPlay 2 on a Sonos multiroom system that includes older non-AirPlay-compatible Sonos speakers as long as they're grouped with one of the newer, AirPlay-compatible speakers in the Sonos app.
For more information, visit sonos.com.