The Sky's the Limit: High-End DIY Theater Rises Above Panama City
Located in a 10,000-square-foot apartment that comprises the entire 52nd floor of The Point condominiums in Panama City, Panama, this 26 x 16 x 10-foot home theater adheres to the recommended proportions for well-balanced acoustics and good sound distribution.
Real estate developer and longtime home theater buff Octavio Vallarino designed his own dream theater. Picture quality was so important to him, he refused to limit the budget in this one area. The Digital Projection Titan 330 projector is paired with a Schneider Cine Digitar Anamorph 1.33X M lens and a Stewart StudioTek 100 screen.
Vallarino chose BG Radia in-wall speakers due to their detailed and transparent sound. JL Audio F-113 subwoofers were chosen for their ability to reach extreme low frequencies; they also blended perfectly with the in-wall speakers. Other gear includes a Bryston SP-3 surround processor, Krell and Adcom power amps, and an Oppo BDP-105 Blu-ray player.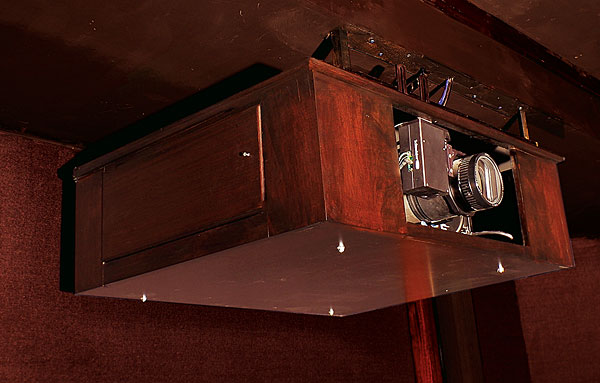 Vallarino worked closely with Chris Huston of Rives Audio with respect to the design of the sound isolation and acoustics. Richard Bird, also from Rives, handled the room calibration. While optimum sound reproduction was the primary goal, it was also imperative to ensure complete isolation from the apartment's floor and ceiling. For improved sound diffusion, two ceiling coves were created by constructing soffits around the room with a center cross member. The room includes a total of 12 wood cloud diffusion panels and four RealAcoustix FAST panels. Installation of the HVAC system was equally critical to sound reproduction in an effort to prevent an increase in the noise floor. Optimum airflow, temperature, and humidity control are critically important in Panama's tropical environment.
The final touch was leather theater seating from Cineak. While Vallarino didn't do all the work by hand, he thoroughly researched and supervised all phases and aspects of the theater's design and construction. "My sons and daughters and eight grandchildren all enjoy this home theater," says Vallarino. "This is my passion and favorite pastime. I watch a movie practically every day."