RoboCop
RoboCop
boxed set gets my highest recommendation. For starters, director Paul Verhoeven's cheeky tale of a crimefighting cyborg is still thrilling, still funny, and still uniquely satisfying.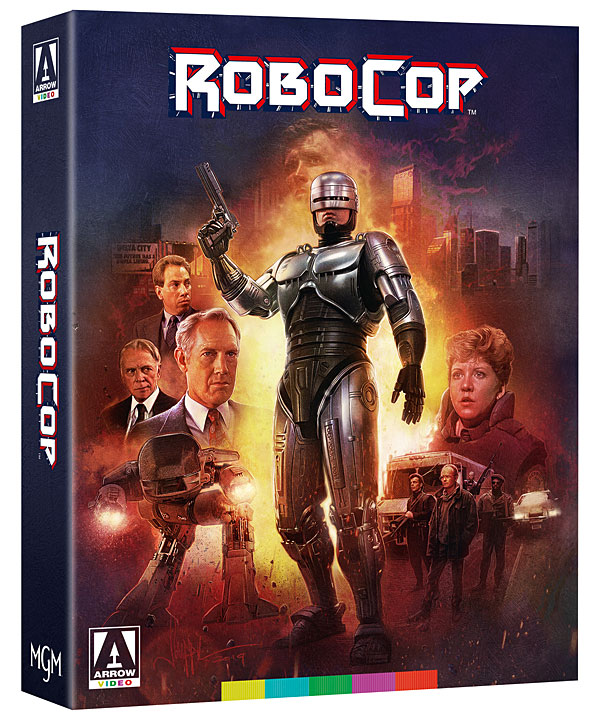 Boutique label Arrow is not working from a new master, rather the 2013 Fox/MGM 4K restoration utilized here—previously downconverted for regular HD Blu-ray release but streaming in Ultra HD—is finally given the chance to breathe in its full 4K quality on physical media at an extremely high bitrate. Textures pop and colors come alive in unexpected, almost dazzling ways, such as the rosy glow on actors' faces. The enhanced brightness of Dolby Vision HDR also brings new life to the 1.85:1 image. A fair amount of film grain is evident, and although the blacks are often flat and lacking detail, this is by the far the best this movie has ever looked on home video. Both the unrated Director's Cut and R-rated versions are provided on individual 4K platters, and even the trimmed footage needed to recreate the Director's Cut has been newly scanned at 4K to better match the look of the rest of the movie.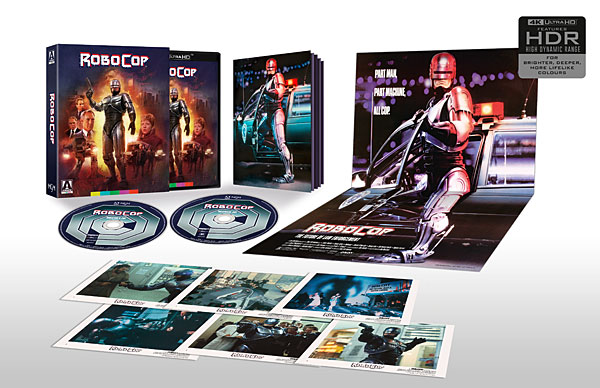 The soundtrack, meanwhile, has been remixed in Dolby Atmos for the first time. Basil Poledouris' powerful score (one of his best) fairly bursts across the soundstage in this immersive new spread, and there are plenty of incidental cues including those with an inherent height element placed into the overhead channels. Yes, this is the best the movie has ever sounded, too. The authentic theatrical 2.0 stereo and 4.0 left/center/right/surround theatrical mixes plus MGM's 5.1 home theater rendition are also supplied and are available on both versions.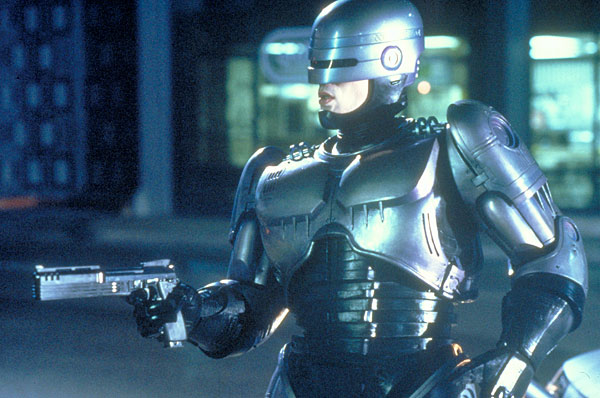 Arrow has released this new 4K RoboCop in a gorgeous box that upgrades its out-of-print 2019 edition, porting the jaw-dropping complement of extras over from that Limited Edition Blu-ray. The unrated cut features three different audio commentaries, while R-rated Robo has one of the commentaries plus two distinct isolated musical score tracks. From there it is a cavalcade of documentaries, interviews, featurettes, deleted scenes, side-by-side comparisons, and perhaps my favorite: an entire censored TV edit (95 minutes long). The discs arrive packaged with miniature lobby cards, a fun sticker, and a brilliant little book with pages thicker than my walls. This new RoboCop 4K Limited Edition is without a doubt my new desert-island disc, and it even includes a poster to decorate my straw hut. Grab it before it sells out.
Ultra HD Blu-ray
Studio: Arrow, 1987
Aspect Ratio: 1.85:1
HDR Format: Dolby Vision, HDR10
Audio Format: Dolby Atmos with TrueHD 7.1 core
Length: 103 mins.
Director: Paul Verhoeven
Starring: Peter Weller, Nancy Allen, Dan O'Herlihy, Ronny Cox, Kurtwood Smith, Miguel Ferrer
Let's get right to the point: This new